/ Source: The Associated Press
Three police officers surrendered and were charged with felonies Tuesday for an attack on a tattoo parlor worker who authorities say was sodomized with a baton in a subway station.
Brooklyn District Attorney Charles Hynes announced an indictment charging Officer Richard Kern with aggravated sexual abuse and assault for allegedly ramming the baton into the victim's anus. Fellow officers Alex Cruz and Andrew Morales were charged with hindering prosecution and official misconduct for allegedly covering up the crime.
DNA recovered from the baton "was matched to the victim," prosecutor Charles Guria said during a court appearance at which the officers pleaded not guilty.
A startling case of police brutality
The charges make up one of the most startling police brutality cases against the NYPD in recent memory.
If convicted, Kern could face up to 25 years in prison; the others could face up to four years.
Defense attorneys say the officers didn't do anything wrong.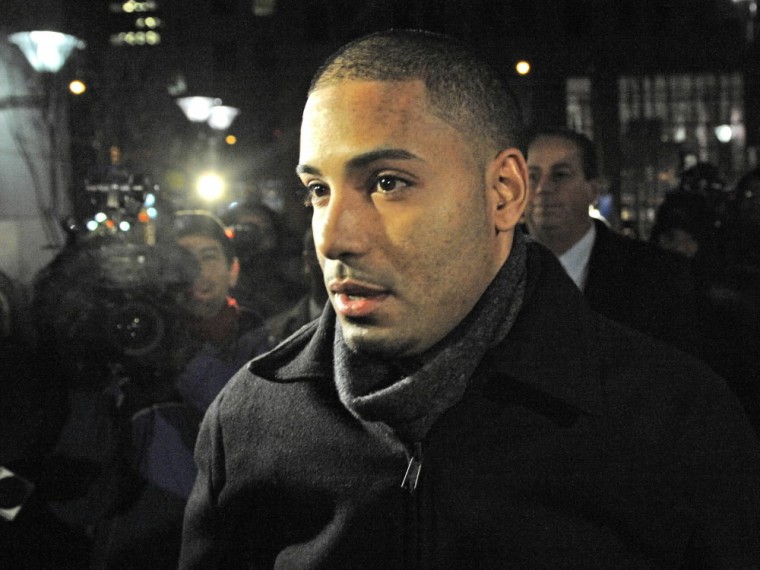 "It's just an allegation," Kern's attorney, John Patten, said while arguing against the prosecution's request for $50,000 bail. "Oftentime allegations fall apart with the test of a trial."

"We don't know what the people's proof is, but as far as I'm concerned my client is not guilty," Patten said earlier.
Cruz's lawyer, Stuart London, also denied that he had any role in a cover-up: "He never observed any misconduct nor engaged in any misconduct."
The officers approached Michael Mineo on Oct. 15 outside a Brooklyn subway station because they believed he was smoking marijuana, police said. Hynes said Mineo then fled into the station and jumped two turnstiles before he was pinned down and handcuffed near a token booth.
Mineo, a 24-year-old body piercer, claims that during the struggle his pants were pulled down and one of the officers sodomized him as he screamed in pain.
DA: Police threatened felony charge
Mineo was given a ticket for disorderly conduct and released. The district attorney said police threatened to arrest Mineo and charge him with a felony if he reported the episode to anyone.
Kern was released after posting $15,000 bail. As the two other officers were released without bail and left the courtroom, Mineo glared at them and clapped sarcastically.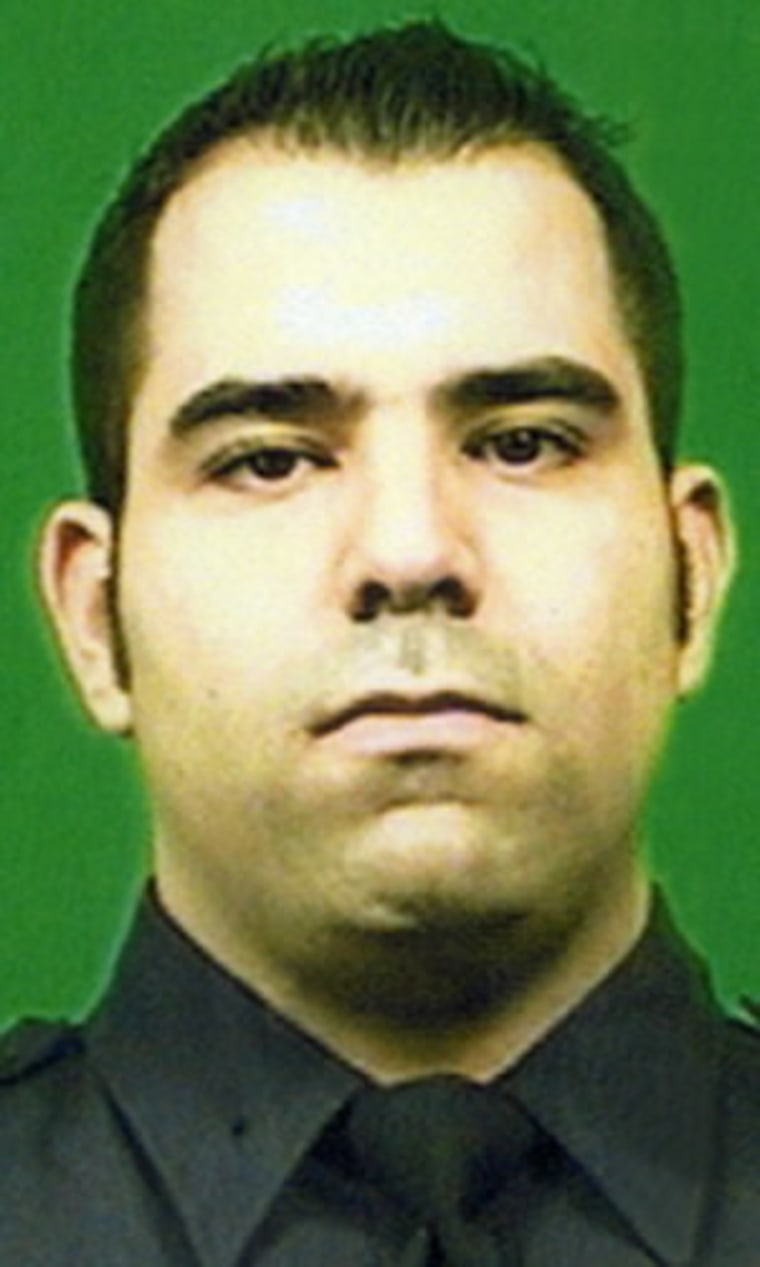 "I relive this every day. I'm still in pain," Mineo said outside court. "No one should go through this."
Mineo's attorney, Kevin Mosley, said he was encouraged by the charges, especially the count dealing with hindering prosecution.
"A message has been sent: The police cannot hinder and cover up bad cops," Mosley said.
The attack has rekindled memories of the case of Abner Louima, a Haitian immigrant who was sodomized with a broomstick in a police precinct 11 years ago. That case ignited racial tensions in the city and led to convictions of the white officers.
But the reaction to the Mineo case has not been as intense. Mineo is white, and the officers are white, Hispanic and black.
The police union stressed that the officers are innocent until proven guilty.
"Police do a tough and dangerous job everyday and we have earned the benefit of a doubt with our blood and sacrifice," the Patrolmen's Benevolent Association said in a statement. "No one should come to any conclusions before all the evidence is heard."