It's a wonder that, with their private homes and villas all over the world — and those staffs with strict nondisclosure clauses — famous people still engage in shameless shenanigans at world-class hotels. Sure, hotels offer a sense of anonymity, of freedom from everyday rules of behavior. But that's one thing when you're a mere mortal sneaking away for a quiet rendezvous, another thing altogether when you're, say, Jennifer Aniston.
When a celebrity is involved, everyone from the chambermaid to the business traveler staying in the next room suddenly knows that so-and-so just hooked up with what's-his-face (who's totally married!), and a night of reckless fun turns into an affair we will all remember.
But A-listers' false sense of invincibility — or perhaps their desire to turn up in the tabloids — is our gain, as we sate ourselves on tales of impropriety in posh places like the Beverly Hills Hotel or the Soho Grand. Come play along — after all, the stars already do.
1. The love nest: Soho Grand Hotel, New York City
The players: John Mayer and Jessica Simpson
The dish: John and Jessica's torrid affair was a tangled web, to say the least. But while the rest of us read the tabloids to keep up with the story line, staff at New York City's trendy Soho Grand saw it up close and personal.
In August of 2006, Us Weekly reported that Simpson booked a room there under Mayer's name, and that someone in her camp claimed the couple shacked up for two nights. Yet Mayer's people denied that he had ever visited the hotel. (The general thinking was that the recently divorced Jess was trying to score publicity by outing the relationship.)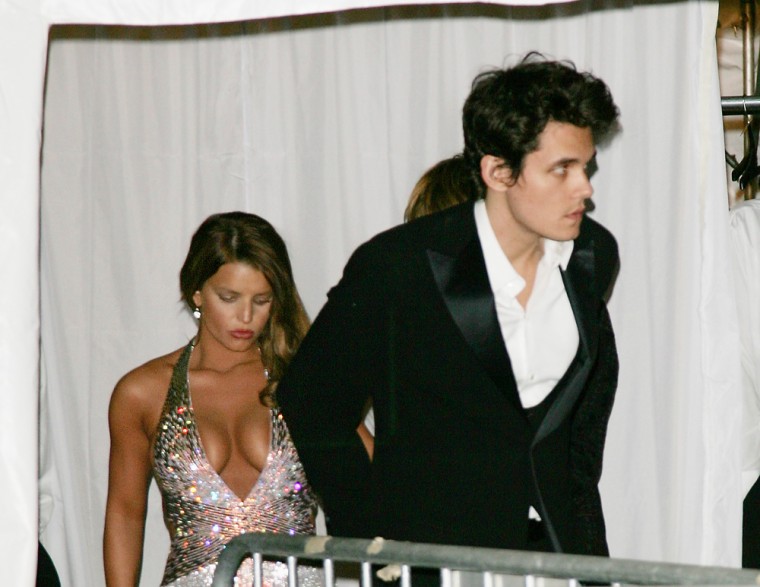 2. The love nest: The Palms Casino Resort, Las Vegas
The players: Michael Phelps and the lovely ladies of the Moon Nightclub
The dish: Checking out the hired help at a nightclub generally does not qualify as a hookup — that is, unless you're Michael Phelps.
Phelps headed up to the hotel's Playboy and Moon nightclubs, which are on the top two floors, where he scored the kind of action from the scantily clad help that would normally get a patron ejected by a large bouncer.
It seems that being an American athletic hero earns you a free pass, because Phelps was as aggressive on the dance floor as he was weeks earlier in the pool. Photos show Phelps's hands freestyling all over the hard-bodied ladies' rear ends. It seems only fitting that he's now reportedly dating a Moon employee, Caroline Paz, and even brought her to meet his folks.
3. The love nest: Dorchester Hotel, London
The players: Ralph Fiennes and Cornelia Crisan
The dish: Fiennes's love life was already plenty scandalous when he embarked on a dalliance at the swank Dorchester, long a hangout for celebs from Kate Moss to Victoria Beckham to Jennifer Lopez. After all, the Oscar-nominated actor had left his wife in 1995 for the actress Francesca Annis, 18 years his senior. (Now in her early 60s, Ms. Annis was famous for playing Elizabeth Taylor's handmaiden in "Cleopatra.")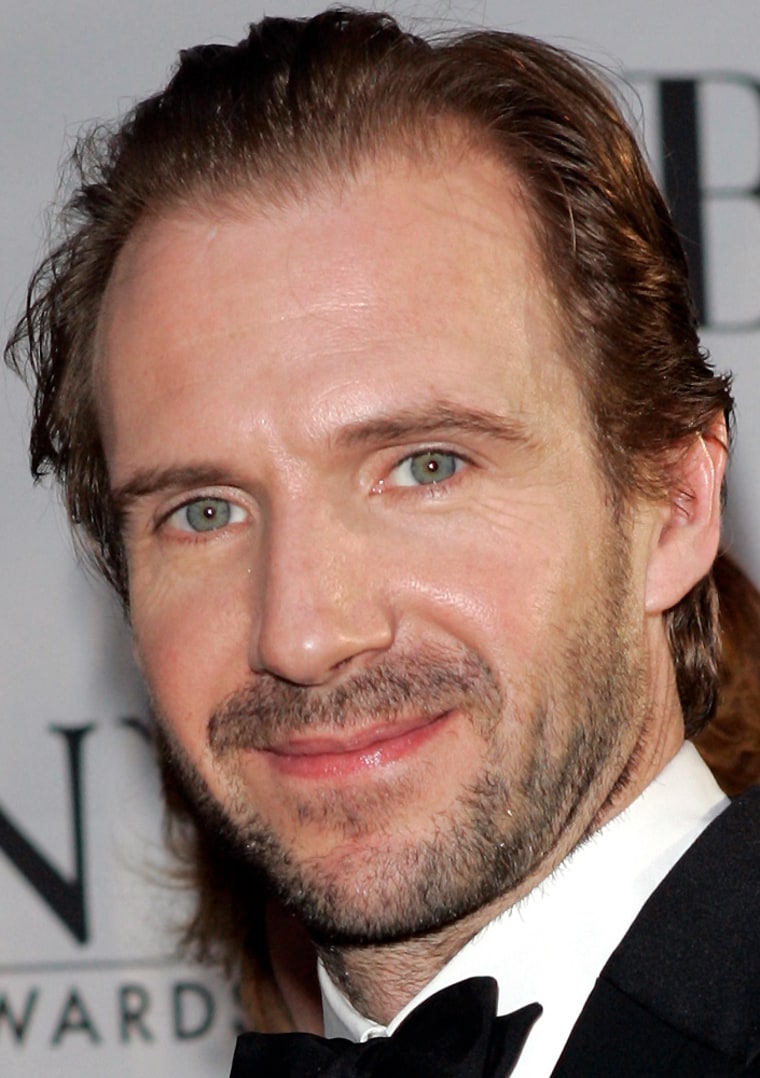 Fiennes and Annis seemed stable and happy for nine years — until the tempestuous night in February 2004 when Fiennes spotted Cornelia Crisan, a then 28-year-old Romanian singer, at the Dorchester bar. According to Crisan, the Oscar-nominated actor gave her his room number and arranged to meet upstairs.
They embarked on an affair that lasted until 2006, when Crisan spilled her guts to the tabloids and Fiennes separated from Annis. Crisan recalled that night of passion with crisp accuracy: Aretha Franklin songs, Champagne and instructions from Fiennes to remove all of her clothing except for her high heels — she said he routinely asked her to leave them on during their dalliances.
4. The love nest: The Beverly Hills Hotel, California
The players: Katherine Hepburn and Spencer Tracy
The dish: Hollywood's most legendary love affair took place on the palm-studded grounds of the Beverly Hills Hotel. The hotel, of course, served as a clubhouse for the elite during Hollywood's Golden Age, hosting everyone from Howard Hughes to Greta Garbo to W. C. Fields.
Megastars Hepburn and Tracy, who met on the set of "Woman of the Year" and appeared in nine movies together, spent much of the 1940s and 1950s living like a married couple in Tracy's bungalow — despite the annoying fact that he was still legally married to his wife, who lived on their ranch in the Valley (and whom he never divorced).
It was often tumultuous, as a biography of Hepburn by A. Scott Berg recalls: Tracy once struck the actress in front of other guests, and Hepburn slept in the hallway outside the bedroom after Tracy kicked her out.
But generally life at the hotel seemed sunny: Hepburn took a tennis lesson at the hotel at 6 a.m. nearly every day, and she famously jumped into the pool with her clothes on after one morning class. Tracy spent afternoons playing polo with friends at Will Rogers's nearby ranch before retiring for cocktails in what became known, on account of such activities, as the hotel's Polo Lounge. And you thought Lindsay and Britney's louche lives were unique.
5. The love nest: The Parker Palm Springs, California
The players: Britney Spears and Adnan Ghalib
The dish: Train-wreck pop singer Britney Spears and her bizarro onetime companion, married 35-year-old paparazzo Adnan Ghalib, characterized their relationship as platonic. But how many platonic friends visit hotels together for a few hours in the middle of the night?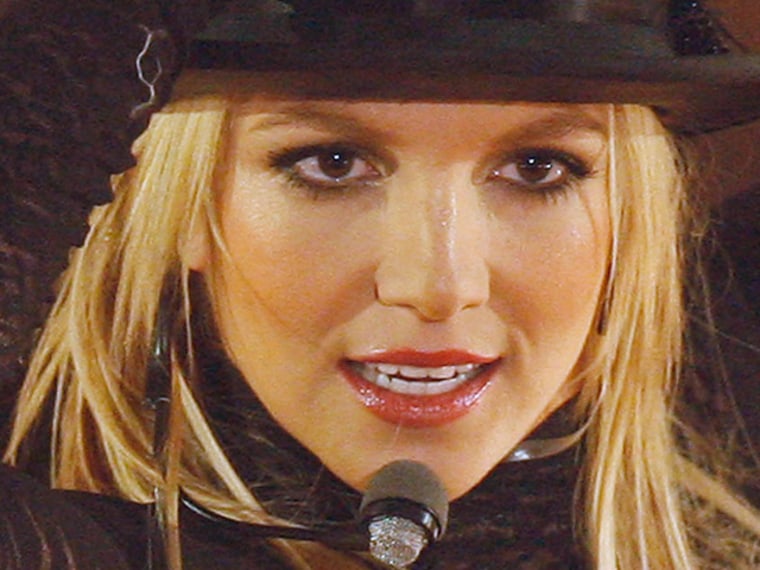 Though the Parker in Palm Springs — with its riotous postmodern design and Versailles-like gardens — is hardly the kind of place with an hourly rate, these two treated it as such. In January 2008, they reportedly checked into a $1,200-a-night villa (with Britney wearing a black wig and dark sunglasses) at 2 a.m. and emerged five hours later.
What, pray tell, did the odd couple do to fill their short stay? Ghalib, who was quoted in Us Weekly months earlier saying "I'll get [Spears] sooner or later," told the press that he merely comforted Britney, who was struggling with custody issues at the time. His tactics were apparently less than effective: Within 48 hours of their Parker visit Spears had the infamous psychotic breakdown that sent her to Cedars-Sinai in restraints.
6. The love nest: Casa Kimberley, Puerto Vallarta, Mexico
The players: Elizabeth Taylor and Richard Burton
The dish: The Puerto Vallarta–based love shack of Elizabeth Taylor and Richard Burton, now a B&B called the Casa Kimberley, started out as a nine-bedroom villa Burton rented while filming "Night of the Iguana." The actors had met months before on "Cleopatra" and, though both were married at the time, Taylor followed Burton down to Mexico.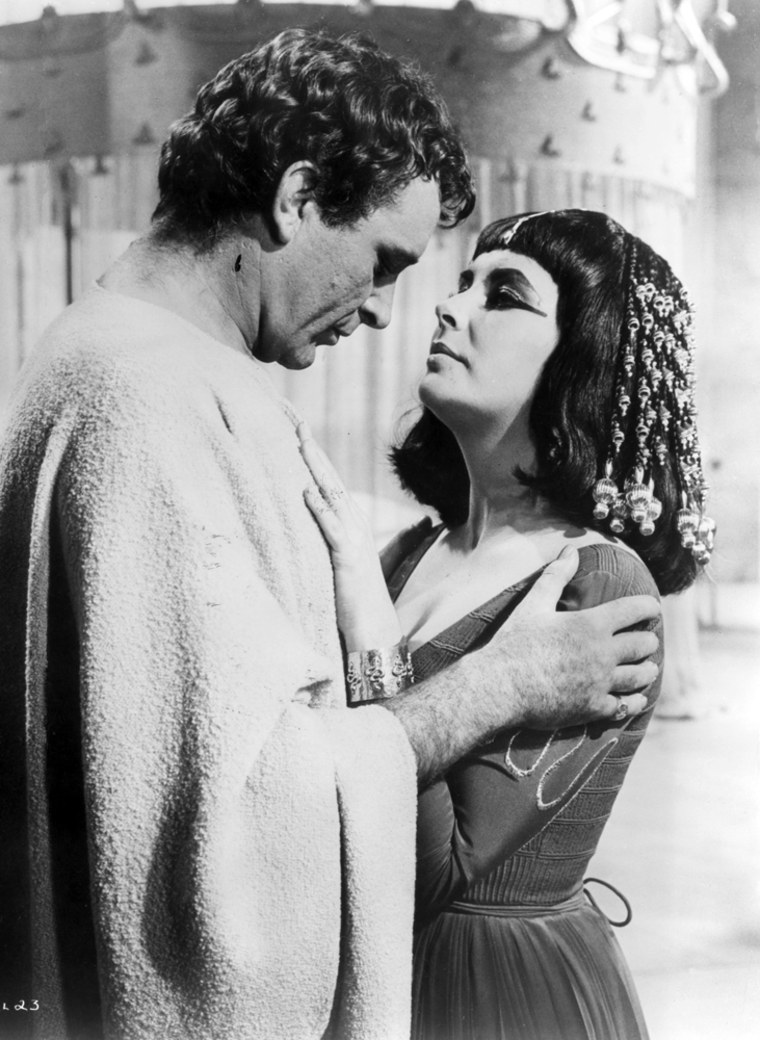 He later purchased the villa and the property across the street as a 32nd-birthday gift for Taylor. Burton connected the two structures via a pink replica of Venice's Bridge of Sighs, and the two shacked up there for years as swarming paparazzi tried to glimpse their legendary nights socializing with the likes of Peter O'Toole and Katherine Hepburn and arguing under the fog of Burton's alcoholism.
The bridge connecting the two homes even came to be called the Bridge of Reconciliation; the couple was famous for meeting on it after spending the aftermath of a blowout in separate chambers. After their divorce in 1974, Taylor never returned to Casa Kimberley, instead selling it in 1990 for $475,000 to a buyer who turned it into an eight-room bed-and-breakfast. The penthouse is still decorated in Taylor's favorite hue — lavender — and still boasts the heart-shaped tub Burton had installed for her.
7. The love nest: Four Seasons, Chicago
The players: Jennifer Aniston and Vince Vaughn (and John Mayer)
The dish: While filming "The Breakup" in Chicago, Jennifer Aniston and Vince Vaughn did precisely the opposite of what their characters did: They got together. Despite denials — Vaughn noted that her then recent split from husband Brad Pitt made Aniston too "vulnerable" to date — the couple was consistently spotted frolicking in parks, dining out together and smooching in public.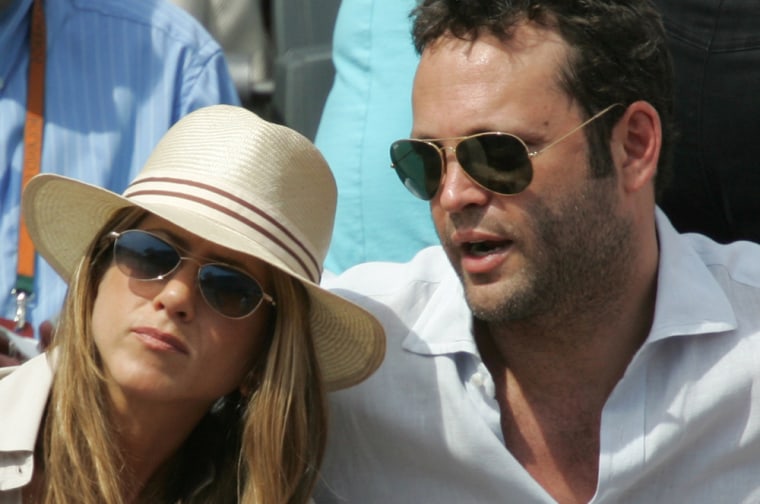 Eventually Aniston was seen stealthily scurrying out of Vaughn's digs at the Four Seasons Chicago in the wee hours of the morning, hoping to return to her suite at the nearby Peninsula undetected (obviously not so successfully, as evidenced by stories in Britain's News of the World and several other newspapers). On later trips back to the Windy City (which is Vaughn's hometown), they were less cagey, checking into the Peninsula together in October of 2005, where they were seen making out on their suite's balcony and working out together in the gym.
Since then, Aniston has moved on to other, less pudgy celebrity men — and other hotels. Some months ago, she and former Jessica Simpson–romancer John Mayer holed up at the Mandarin Oriental in Miami, where they were caught canoodling in the pool and where, according to Us Weekly, John sent flowers to Jen in their room multiple times during their hot-and-heavy five-day stay.
8. The love nest: Chateau Marmont, West Hollywood, Calif.
The players: Benicio Del Toro and Scarlett Johansson
The dish: We have to preface this one with a disclaimer: Not all parties involved agree that this hookup actually took place. The widely reported story goes that on the night before the 2004 Oscars, then 19-year-old Scarlett Johansson and then 37-year-old Benicio Del Toro — who lost Best Supporting Actor to Tim Robbins the following evening — shared a quickie in the elevator of the Chateau Marmont after entering the hotel arm in lustful arm.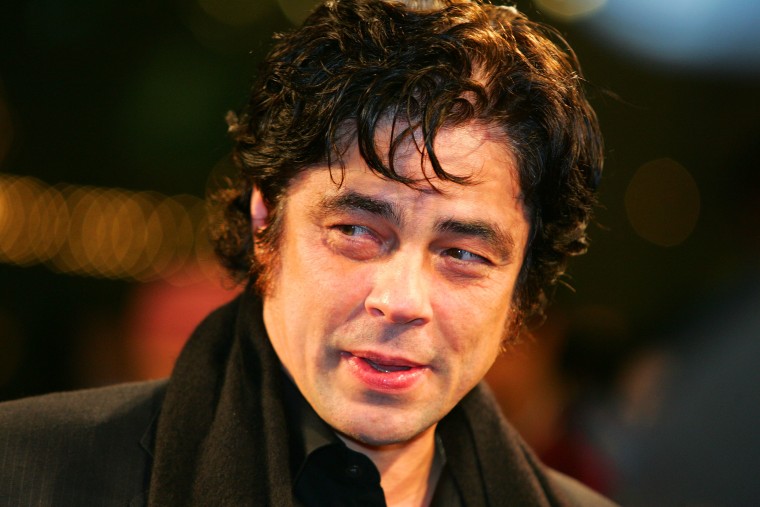 It wasn't exactly unbelievable as Benicio is rumored to be quite the Lothario and anything goes at the Chateau, long famed for its Hollywood dalliances. But Johansson denied the tryst, noting the cramped nature of the elevators and her own belief that such an activity would be "unsanitary."
Del Toro, for his part, issued a sort of indecipherable nondenial to Esquire magazine a year later, saying: "Did I ever have sex in an elevator with Scarlett Johansson? ... I kind of like, you know, I, well ... I don't know. Let's leave that to somebody's imagination. Let's not promote it. I'm sure it has happened before. It might not be the last time either."
9. The love nest: Grammercy Park Hotel, New York City
The players: Lance Armstrong and Ashley Olsen
The dish: The third May-December hookup on this list comes courtesy of seven-time Tour de France champ Armstrong and now-legal childhood star and twin minimogul Olsen. Tabloids first got wind of the pair in October 2007 when they were spotted getting very friendly at the Rose Bar in the Gramercy Park Hotel, an Ian Schrager–owned, Julian Schnabel–designed celebrity hot spot. (Star sightings are common at the Gramercy: Jennifer Lopez had her baby shower here, Kate Hudson likes to visit on nights out with pals, and everyone from Lindsay to Anne Hathaway has checked in.)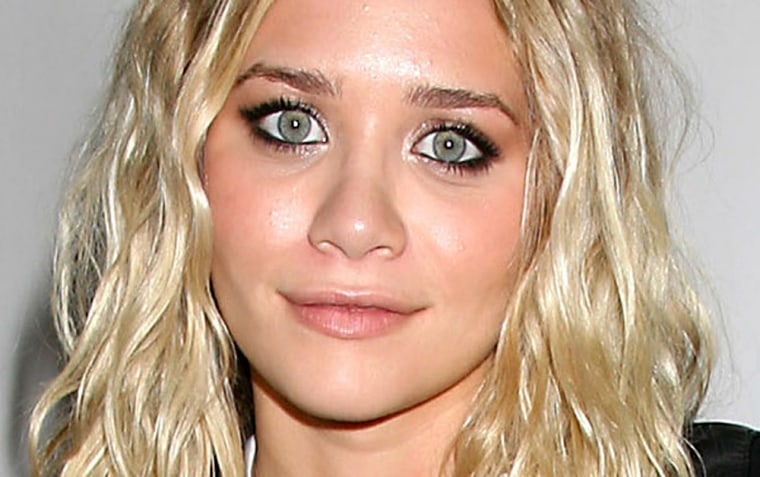 The then 36-year-old Armstrong had cocktails with friends while the 21-year-old Olsen perched on his lap, flirting and, by some accounts, engaging in full-blown make-out sessions. Of course the official response from the stars' camps was to deny, deny, deny — but their denials were somewhat undercut when Olsen was spotted in Austin, Texas, in the following weeks.
More on celebrities | hotels