/ Source: The Associated Press
Those killed in Thursday's commuter airplane crash near Buffalo included mothers and fathers, athletes and students who were returning home for reunions. A Sept. 11 widow was on her way to a celebration as were several Buffalo-area residents.
The commuter airplane, carrying 49 people en route to Buffalo, crashed into a home in Clarence Center about 10:20 p.m. Thursday, bursting into flames. Everyone on the plane and a man inside the home were killed.
Flight 3407 victims who were identified include:
Ellyce Kausner
Kausner was a second-year law student at Florida Coastal School of Law in Jacksonville. Her sister, Laura Kausner, said Ellyce was flying home to be her nephew's date at a kindergarten Valentine's Day party on Friday.
Kausner was part of a group of about a half-dozen young women who had remained close friends since middle school, Ciesla said.
"Ellie was a crazy, out-there kind of girl, totally full of life," Ciesla said. "This is a huge nightmare, the most surreal thing I've experienced."
Ciesla, who now lives in California, learned of Kausner's death when she got a call from a high school friend.
"I was in the grocery store when he called and I almost fainted right there," Ciesla said.
Coleman Mellett
An accomplished jazz guitarist, Mellett was a touring member of trumpeter Chuck Mangione's band for the last several years. The group was scheduled to perform Friday night at the Kleinhans Music Hall with the Buffalo Philharmonic.
Mellett grew up near Washington, D.C., and moved to New Jersey to study at William Paterson University, according to his MySpace profile. After graduating he moved to New York and earned a master's degree at the Manhattan School of Music in 1998.
Mellett, 33, lived in East Brunswick, New Jersey, with his wife, singer Jeanie Bryson, according to the Star-Ledger of Newark.
Madeline Loftus
Maddy Loftus, 24, of Parsippany, New Jersey, was headed to Buffalo for a reunion of the Buffalo State women's ice hockey team she played for in 2002 and 2003, said Jeff Ventura, the school's sports information director.
Loftus' 22-year-old brother, Frankie Loftus, said his sister never worried about flying because their father was a pilot for Continental. He said he dropped her off at the airport Thursday.
"She was an amazing person. She loved to make everyone happy," he said. "Everyone who met her loved her instantly."
Loftus transferred to St. Mary's University in Minnesota after her sophomore year, Ventura said.
Loftus "was one the greatest people who ever came out of Buffalo State hockey," said her former teammate, Carolyn Totaro. "She worked really, really hard to be where she was. Hockey was her passion, especially when it came down to competition. She was so driven to play hockey."
Loftus played for Buffalo State from 2002-04, finishing with 10 goals and three assists over 47 games. In two seasons at St. Mary's, the 5-foot-5 forward had 11 goals and 10 assists in 52 games.
Gerry Niewood
Gerry Niewood was a childhood friend of Mangione and had been making music with him since the two were children. He lived in Glen Ridge, N.J., and played saxophone, clarinet and flute for some of the biggest names in pop music, according to his MySpace profile.
He was flying to Buffalo for a performance with Mangione's band.
Niewood once said he learned jazz improvisation on his own.
"I listened to jazz records and mentally transcribed them. Cannonball Adderley, Sonny Stitt, Sonny Rollins, John Coltrane," he told City Newspaper, a Rochester, N.Y., weekly in 2006.
In addition to Mangione, Niewood backed artists as diverse as Peggy Lee, Simon and Garfunkel, Judy Collins, Frank Sinatra and Sinead O'Connor, among others. He also played on the soundtracks of movies including "A Bronx Tale," "When Harry Met Sally" and "King of Comedy."
Mary Pettys
Pettys, 50, of West Seneca, N.Y., was traveling home after a business trip for her job as a software director for an insurance firm.
Her fiance, William Adamski, said she last called around 6 p.m. Thursday to ask about the weather in the Buffalo area. He said that he tried to reach her cell phone several times, but it always went to voice mail. He heard from her company around 3:30 a.m. that her plane had crashed.
Adamski said his fiance loved to hike and play slot machines. "She was a woman of chance," he said.
The couple were engaged in December and had been planning a spring wedding.
A Canisius College graduate, Pettys had nine siblings.
Lorin Maurer
Maurer, 30, had worked raising money at Princeton University for its athletics department.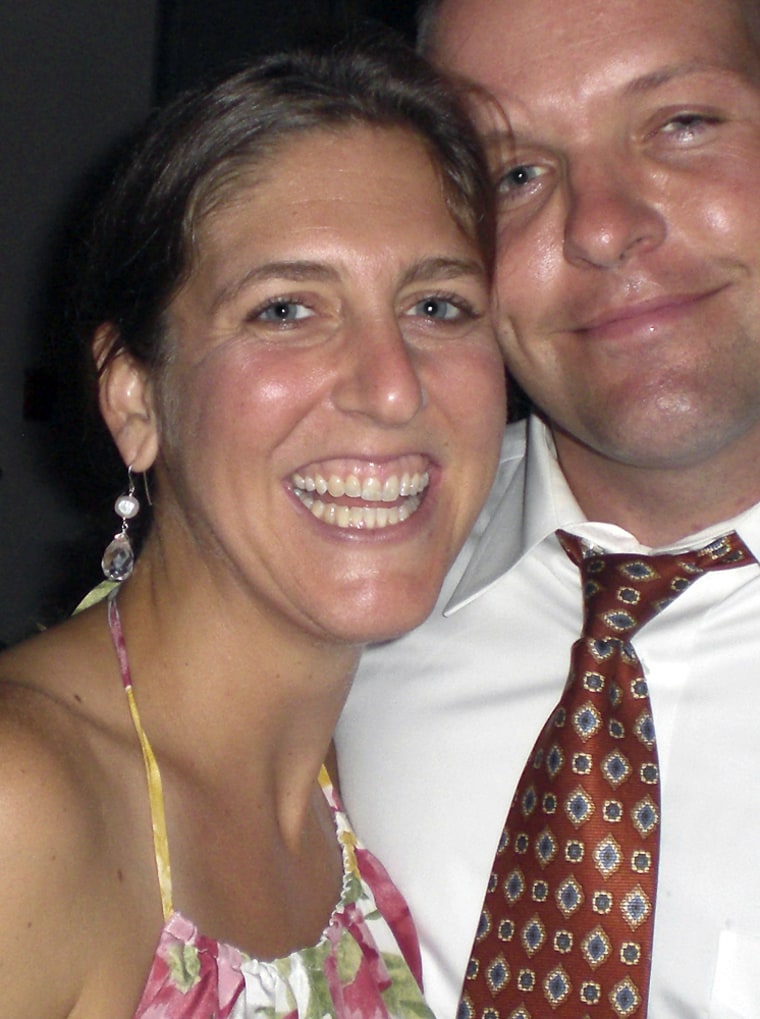 "We are heartbroken that someone so young and full of life could be taken from us so suddenly," Brian McDonald, the vice president of development at Princeton, said in a statement released by the university.
Maurer was traveling to New York to meet the family of her boyfriend, Kevin Kuwick, an assistant basketball coach at Butler University, The Buffalo News reported.
Maurer, who grew up in Sinking Spring, Pa., was a champion swimmer at Rowan University in Glassboro, New Jersey, where she graduated in 2001. She received a master's degree from the University of Florida.
She had worked at Princeton since 2005.
Marvin Renslow
Renslow, the plane's pilot, lived in the Tampa suburb of Lutz, Fla., and grew up in southwestern Iowa.
Renslow, 47, joined Colgan Air, the company operating the flight, in September 2005 and had flown 3,379 hours with the airline.
Jeff Hiser, who went to school with Renslow in Shenandoah, Iowa, and is now the activities director at Shenandoah High School, said Renslow graduated from high school in 1979 and left Iowa to pursue his goal of becoming a pilot. He remembered Renslow as outgoing, involved in the fine arts and an excellent drummer.
Renslow's family is "very proud of Marvin's accomplishments as a pilot," said Alan Burner, associate pastor of the First Baptist Church of Lutz. "They know that he did everything that he could to save as many lives as he could, even in the accident. Marvin loved to fly. He was doing what he loved to do. He was living his dream."
Friends said Renslow had a wife and two young children.
Jean Srnecz
Srnecz, 59, was a senior vice president of merchandising for Charlotte, N.C.-based Baker & Taylor, a wholesale distributor of books and entertainment products.
She joined the company in 1975 and served on the boards of the Book Industry Study Group and Educational Paperback Association.
Srnecz, who lived in Clinton, New Jersey, and worked in Bridgewater, New Jersey, was headed to the Buffalo area for a visit with family members.
"I worked alongside Jean for 30 years and there was no one more knowledgeable or respected, as a professional and a person," Baker and Taylor President Arnie Wight said in a statement. "Jean truly loved this business and was loved by many it. She will be sorely missed."
Srnecz graduated from D'Youville College in Buffalo and received a master's degree in political science from SUNY-Buffalo. She also earned a master's of business administration in finance from New York University.
Clay Yarber
Yarber served in Vietnam, but never liked flying, said his ex-wife, Shari Ingram, of Largo, Fla.
"He didn't even like being on helicopters when he was in the Marine Corps," Ingram said.
Yarber, 62, was originally from Dayton, Ohio, and became a musician after the war, Ingram said. He played the guitar and sang and had several bands. His favorite type of music was rhythm and blues.
He lived in the Tampa Bay area for several decades, but recently moved to Riverside, California, to help his son pursue a music career.
Yarber was going to spend Valentine's Day with his girlfriend in New York before moving there in March, said his son, Chris Yarber, 22.
"He would bend over backward for anyone," said Chris Yarber, who described his father as a tall muscular man who would stop and help a stranger on the street if he or she dropped a bag or would break up a fight if he saw someone getting bullied. "He was just like John Wayne."
He said his father received two Purple Hearts.
Chris Yarber said his father hadn't touched a guitar in several months after he lost a finger in an accident.
Clay Yarber had four biological children, three daughters and a son, as well as an adopted daughter.
Susan Wehle
Wehle, 55, had been cantor at Temple Beth Am in Williamsville, New York, since November of 2002 and went well beyond her duties of singing religious songs there, said David Berghash, the temple's president.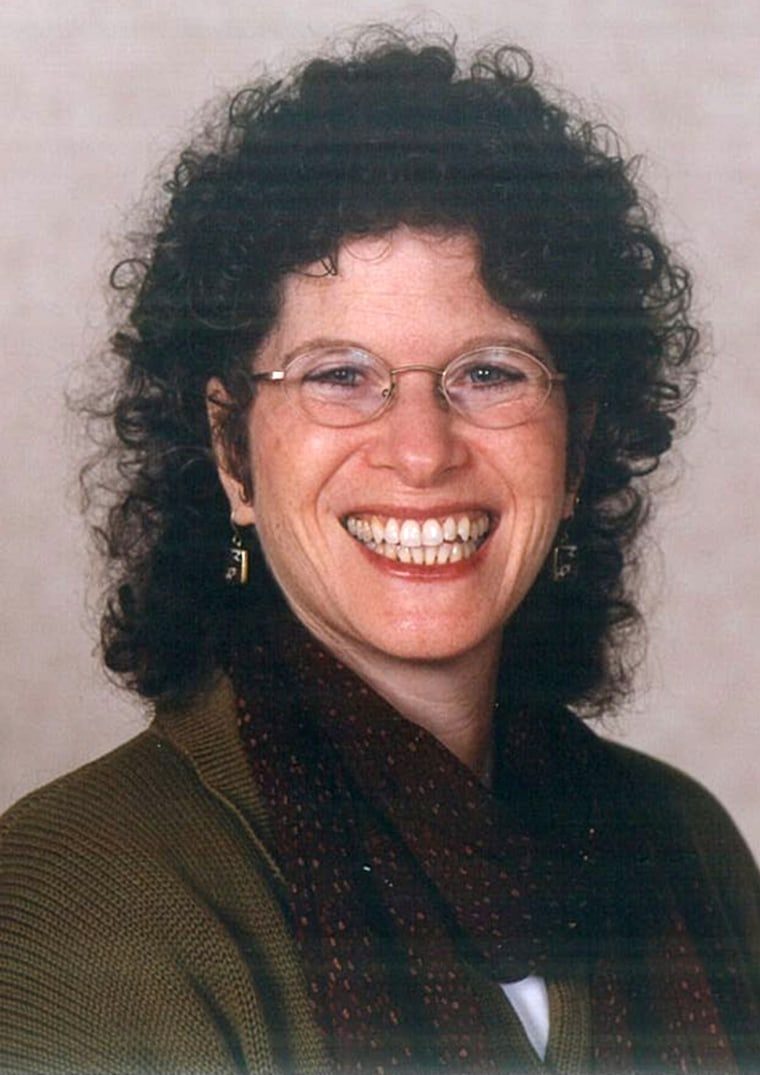 She also paid sick visits to hospital patients and worked to get other faiths involved in the region's religious community, he said.
Berghash said she was "loved by every congregant here and she will be sorely missed."
Before Temple Beth Am, Wehle was the cantorial soloist at Temple Sinai in nearby Amherst for 9 1/2 years. She taught musical and spiritual workshops, conducted youth and adult choirs and performed in concerts in the United States, Canada and Israel.
Wehle lived in Amherst. She is survived by her two sons, Jacob and Jonah Mink. Jacob is currently in Vermont and Jonah is in Israel, Berghash said.
Joseph Zuffoletto
Zuffoletto, a Colgan Air pilot who had apartments in Newark and Jamestown, New York, was an off-duty crew member aboard the plane.
He loved flying from an early age and earned his private pilot's license at 17. He also spent spare time at the Chautaqua County-Jamestown Airport, even when he wasn't flying.
"We had a small restaurant here at the airport that was understaffed," Dave Sanctuary, the airport manager, told the Post-Journal of Jamestown, New York. "He would come in many times when he was not on duty flying and would volunteer cooking at the restaurant. He was very kind, very professional, very likable."
One reason he always returned to Jamestown was that his grandmother lives in nearby Buffalo.
He graduated from University of San Diego High School in California in 1999 and earned an aviation degree at Embry-Riddle Aeronautical University.
Rebecca Shaw
Shaw, the flight's first officer, had a passion for aviation and decided in her senior year in high school that she wanted to fly. Shaw, 24, of Maple Valley, Wash., in the Seattle suburbs, joined the commuter airline in January 2008 and had flown 2,244 hours with the carrier.
"She absolutely loved to fly," said her mother, Lyn Morris.
Shaw graduated in 2002 from Tahoma High School, where she was active in volleyball, softball and student leadership, district spokesman Kevin Patterson said. She attended Big Bend Community College before transferring to Central Washington University in Ellensburg. She graduated in 2007 with a degree in flight technology, university spokeswoman Teri Olin said.
"As a woman in aviation, you have to be really sure of what you're doing and to be out there giving it everything — and Becca certainly did that," said Amy Hoover, chair of Central Washington's aviation department.
Shaw leaves behind a husband, Troy.
Beverly Eckert
Eckert, of Stamford, Connecticut, was a Sept. 11 widow who became one of the most visible, tearful faces in the aftermath of the terrorist attacks.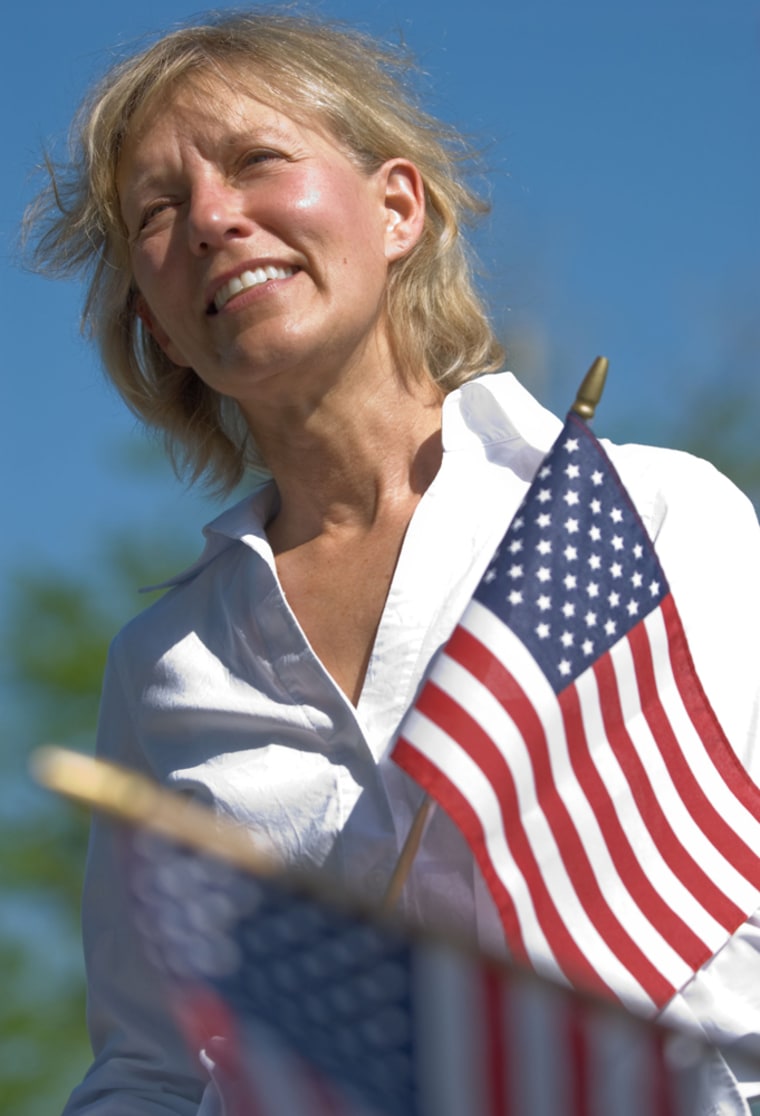 Her husband, Sean Rooney, was on the phone in the World Trade Center telling her he loved her when suddenly there was a loud explosion and nothing more.
Eckert was heading to Buffalo, her hometown, for a celebration of what would have been her husband's 58th birthday, said Mary Fetchet, a 9/11 family activist.
Last week, she was at the White House with President Barack Obama as part of a meeting with relatives of those killed in the 2001 attacks and the bombing of the USS Cole to discuss how the new administration would handle terrorism suspects.
She was part of a small group of Sept. 11 widows, mothers and children who became amateur lobbyists, ultimately forcing lawmakers in 2004 to pass sweeping reforms of the U.S. intelligence apparatus.
When her work was done, she turned her energies to Habitat for Humanity, helping build homes for low-income families.
Alison Des Forges
Alison Des Forges, of Buffalo, was senior adviser for Human Rights Watch's Africa division. Considered one of the world's leading experts on the genocide in Rwanda, Des Forges testified at 11 trials at the International Criminal Tribunal for Rwanda as an expert witness. She was named a MacArthur Fellow in 1999.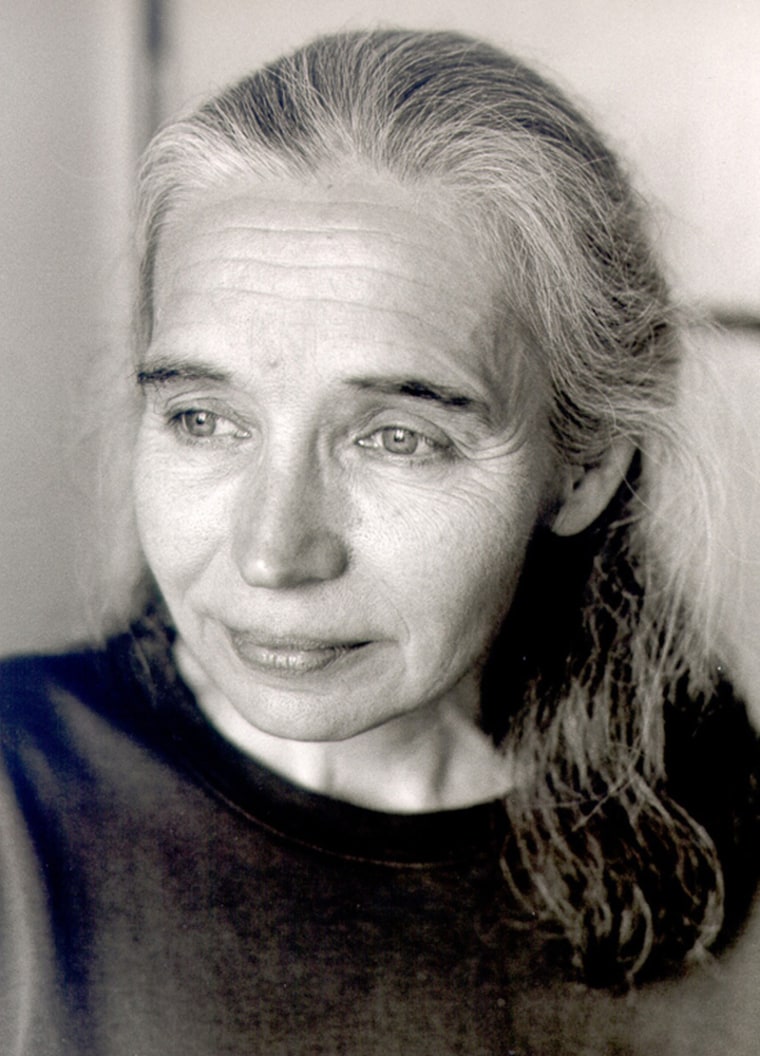 Des Forges had a "tremendous commitment to human rights and her tremendous principles," Daly said.
"She made herself very unpopular with the Rwandan government by insisting that they be held responsible for the crimes they committed before the genocide," Daly said.
Daly called Des Forges "a thorn in everyone's side, which is a testament to her integrity."
Des Forges was born in Schenectady, New York, in 1942. In 1964, she married Roger Des Forges, a University of Buffalo historian specializing in China. She is survived by a daughter, a son, and three grandchildren.