/ Source: msnbc.com staff and news service reports
Samsung on Monday showed off a cell phone made from recycled plastic and powered by a solar panel — as well as a more traditional plug-in charger for those indoor and cloudy situations.
The "Blue Earth" is the first solar-powered, full-touch screen phone, Samsung said in a statement issued at the Mobile World Congress in Barcelona, Spain.
It's made from plastic taken from used water bottles, Samsung said, and is designed to look like a flat and well-rounded shiny pebble.
It did not give pricing information or say when the phone would go on sale.
Samsung said the phone and high-efficiency charger have no toxic chemicals often used in electronics, such as brominated flame retardants, beryllium or phthalates.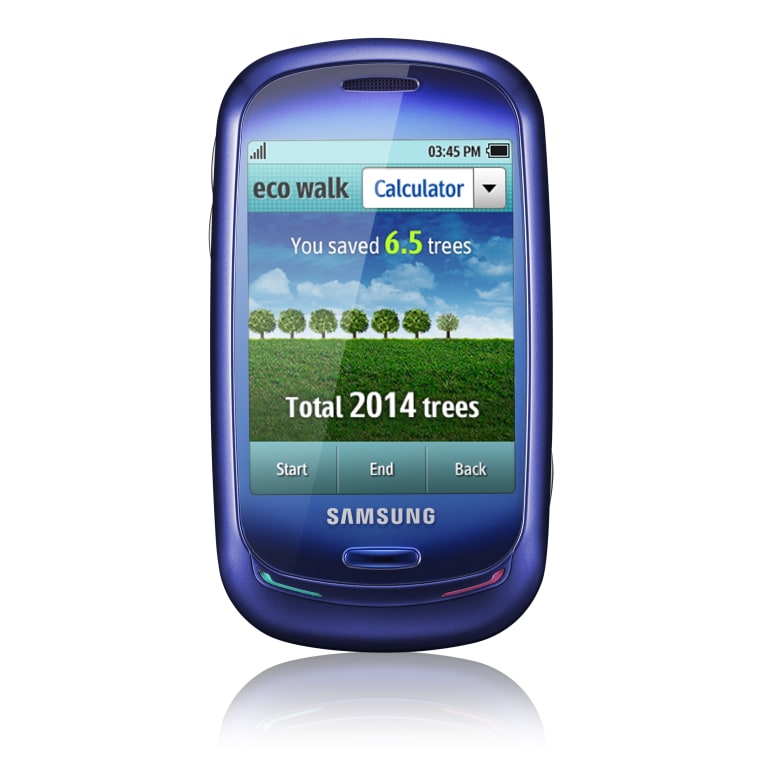 Other features include easy-to-set screen brightness and backlight duration, and an energy-efficient Bluetooth mode.
An "eco walk" function lets the user count their steps with a built-in pedometer, "calculating how much CO2 emissions have been reduced by walking as opposed to motor transport," Samsung said. The user can then see what that walking savings translates to in terms of CO2 from trees.
"Samsung's 'The Blue Earth Dream' demonstrates our small but meaningful commitments for the future and our environment," JK Shin, Samsung's mobile communication chief, said in a statement. "We are committed to achieving the highest eco-status with our customers and business partners by providing the best eco-products and promoting eco-activities."