/ Source: The Associated Press
Detective Nate Cogburn's last few months have been filled with the stuff of nightmares.
Neighbors charged with shackling and torturing a teenager in a Tracy home. A substitute teacher accused of molesting upward of 15 students. A surgeon arrested for the alleged sexual abuse of dozens of patients. And, most recently, a Sunday school teacher charged with kidnapping, raping and murdering the playmate of her own little girl.
"I was just bombarded," said Cogburn, who grew up nearby and joined the Tracy police force after college.
"They always say don't take your cases home with you — they preach that every day from day one at the academy," said Cogburn, 28. "But I always take them home. They're with me all the time."
This San Francisco Bay-area suburb has nearly doubled in size since the mid-1990s, to 80,000 people.
It has been ranked one of the state's safest cities, but those recent major cases have taken a toll on its police officers.
"As the city grows, inevitably, the crime gets more complex, there will be more conflict ... and the police will get caught in the middle of that," said Joseph McNamara, a research fellow at Stanford University's Hoover Institution who was San Jose's police chief from 1976 to 1991.
Police were especially stressed by the disappearance and murder last month of 8-year-old Sandra Cantu. The department's sworn officers and staff pulled 2,966 hours of overtime on that case alone.
And tougher than the intense work is the lull that follows, when the mask of professional composure comes down and doubts, sadness and anger come through, said Tracy police chaplain Dan Higgins.
"When they're able to focus on their jobs and do their part, they have an outlet," Higgins said. "The hard part comes later."
Race to find child
Cogburn worked 200 hours in two weeks in the search for Sandra and then for her killer. This meant little sleep, no breaks, a canceled second wedding anniversary weekend in Napa with his cancer-stricken wife and less time with his 10-year-old stepson.
Sandra disappeared from her home in a mobile home park on March 27, and Cogburn got the call hours later, after he got back from the funeral of a Tracy resident who was one of four Oakland police officers gunned down after a traffic stop of a parolee.
He and other officers worked through the night, and into the next day — a 36 hours straight.
"By God, the difference between finding her alive or dead might be a few minutes, so we wouldn't leave, we wouldn't sleep at all," he said.
Girl in the suitcase
On April 6, farmworkers pulled a suitcase from an irrigation pond. Police Chief Janet Thiessen's voice broke as she announced that Cantu's body was inside.
It was a blow to the officers who had given their days and nights to the case and had seen their children in Cantu's brown eyes and long brown hair.
"That was the hard part," said Cogburn, choking up.
"It wasn't going to be the ending we were all praying for," he said. "All of a sudden, here it is. It's happening. The worst is happening right now."
As the town mourned, police officers worked harder.
"It was an utter letdown, but it was only momentary," said Capt. John Espinoza, 47, the incident commander. "It was quick: from loss, grieving, to 'we have to work through this, let's go.'"
Long shifts get longer
Cogburn wrote about 20 search warrants that day. Investigators knocked on doors, searching homes in the mobile home complex and a nearby church — where 28-year-old Melissa Huckaby taught Sunday school and her grandfather preached.
Police later arrested Huckaby, who is jailed without bail awaiting trial on charges that could carry the death penalty.
Cogburn noted a January incident involving Huckaby and another missing child. A police report said that 7-year-old girl turned up but doctors found muscle relaxants in her bloodstream. No arrests were made.
Huckaby told KOVR-TV that she had taken the 7-year-old and her own 5-year-old daughter, who were playmates, to a park then brought the girl home.
At the time of that incident, Huckaby was just "an individual with a history of petty theft," Cogburn said.
Calculating costs
The investigation of Sandra's disappearance and death absorbed resources that Tracy could ill afford. The town has a projected $3.5 million budget shortfall this fiscal year.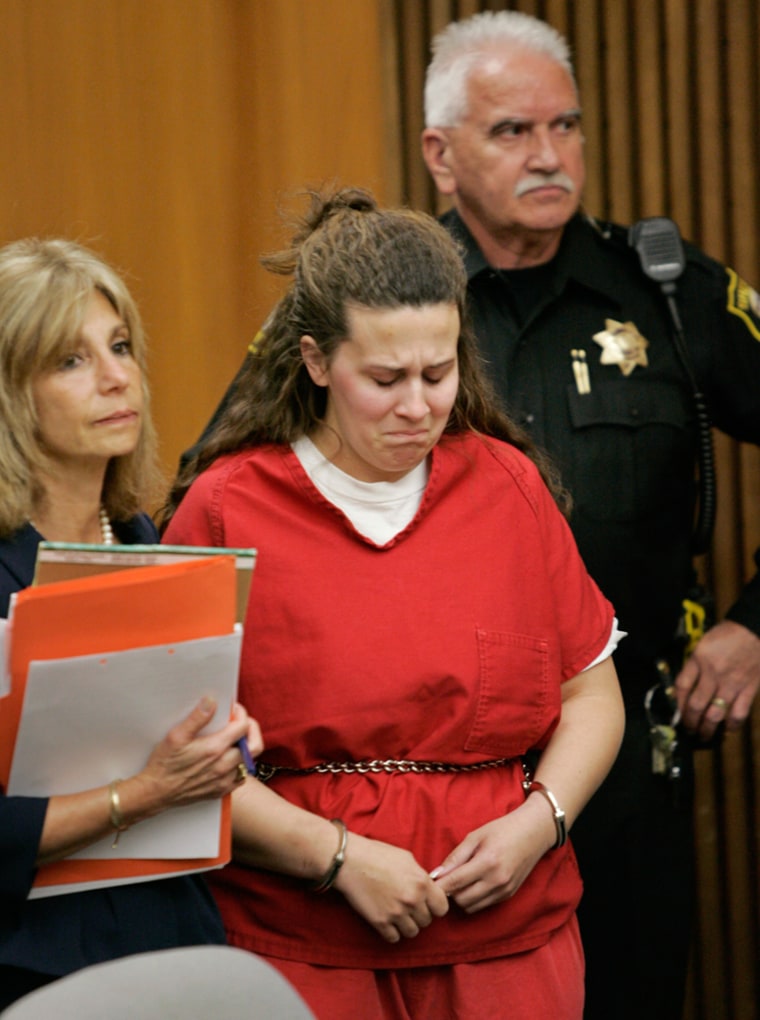 "The police chief said this was going to be a major effort of significant expense, and I said 'You do what you need to do.'" recalled City Manager Leon Churchill Jr.
The city has not calculated the total cost of the case, said Zane Johnston, finance director.
"Putting a price tag implies a value to the case, and no amount of money will bring this little girl back," Johnston said.
The city's thank-you to officers came as a barbecue in front of City Hall. Residents approached cops at coffee shops to tell them how much their work was appreciated. Sandra's aunt, Angie Chavez, thanked the dozens of officers who attended the little girl's memorial for their dedication.
Cogburn remains haunted by the case.
"I feel nothing in terms of a sense of relief or solace. I feel nothing but devastation. Nothing," he said. "It is a good thing that we've identified a suspect — a good thing for the investigation, for the D.A.'s office, for being able to close this case, hopefully for the family. But emotionally it's a vacuum."
More on Sandra Cantu | Melissa Huckaby