Wall Street threw a party to usher in the new year this week, but traders may have let the bubbly go to their heads. Despite a surprisingly strong report indicating an upturn in the manufacturing sector, economists expect another year of slow growth and worry that this week's exhilarating rally may quickly run its course.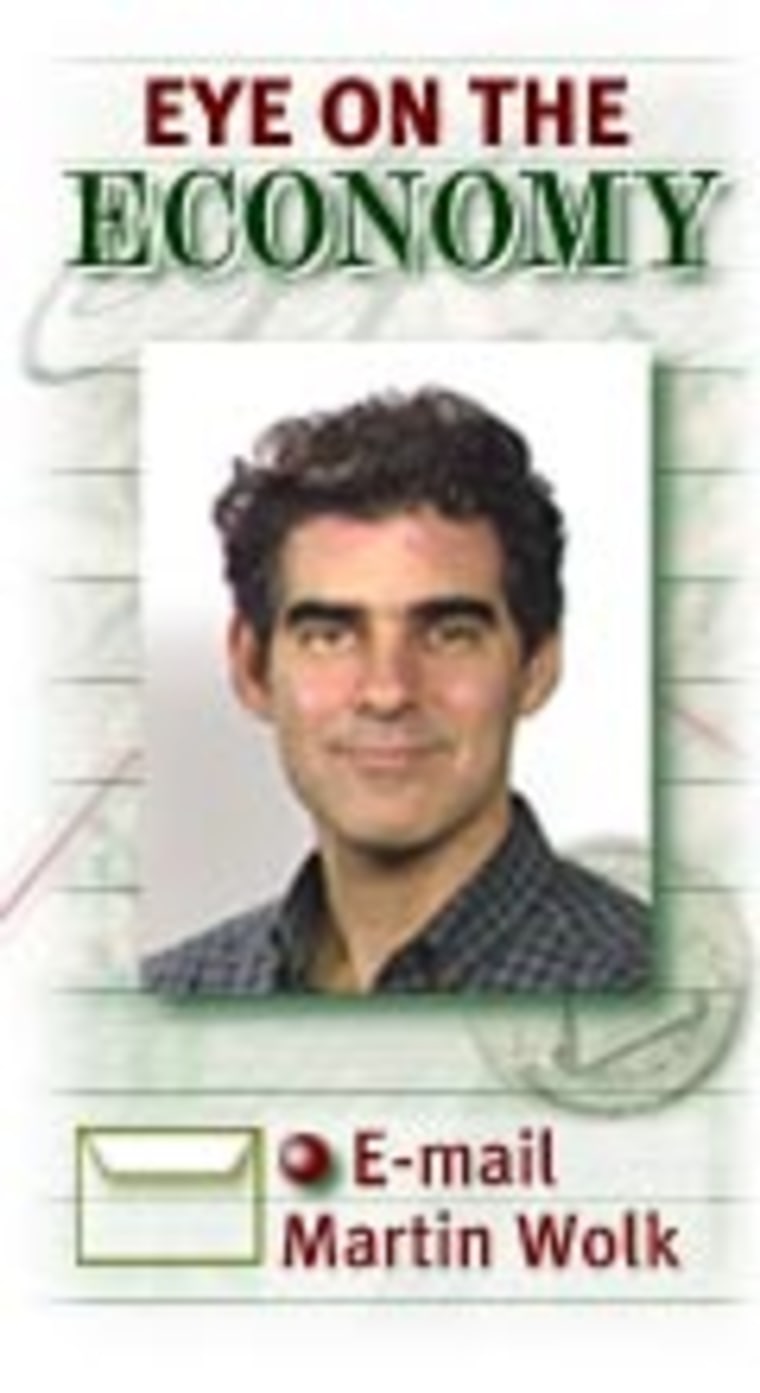 INVESTORS CAN HARDLY be blamed for wanting to celebrate an unexpected jump in the closely watched Purchasing Manager's Index. The report was one of the first signs of growth after 2002 ended with a run of grim economic news, dismal reports from retailers and steadily declining stock prices.
Stocks surged more than 3 percent on the year's first day of trading after the Institute for Supply Management reported the PMI jumped to 54.7 percent in December from 49.2 percent in November. Analysts had expected the index to rise only to 50.3, just a bit over the 50 percent level that indicates growth in the manufacturing sector.
But analysts quickly cautioned against reading too much into a one-month surge that even the ISM itself said it could not explain.
"The number was not corroborated by anything else anecdotal or otherwise that we've seen in the past little while," said Merrill Lynch chief economist David Rosenberg. "It was just too good to be true."
Sung Won Sohn, chief economist at Wells Fargo, agreed.
"I don't think manufacturing is rebounding on a sustained basis," he said. "It could very well be a temporary uptick. Right now manufacturing is operating at such a low level of usage … (that) they are scraping the bottom and crank up production whenever they have to."
The ISM report on manufacturing is extremely influential not only because it is the first major indicator of how the economy performed in the previous month but because it has a good track record of predicting changes in overall growth trends. Even though manufacturing accounts for only 16 percent of the nation's economic output, the cyclical nature of the sector means it tends to correlate closely with broader economic trends.
Yet Rosenberg cautions that outsize one-month increases in the index tend to come undone in succeeding months. He pointed to a similar 5-point increase in the index reported March 1 of last year that was greeted by "euphoria" and a stock market rally that lasted several weeks. But the ISM survey and the manufacturing sector in general followed a sawtooth pattern for the rest of the year, and the stock market went through wave after wave of selling.
"It's not so much the increase itself as the magnitude that looks to be a little spurious," he said. He estimated that the Purchasing Manager's Index would indicate an economy growing at a 4.5 percent rate, compared with his prediction of 2.6 percent growth, slightly below the consensus.
MANY CONCERNS
Rosenberg ticked off a laundry list of concerns for 2003 including high oil prices, the cumulative effect of three years of declining stock values, geopolitical risks and home prices that are "beginning to soften up."
And Rosenberg is far from the only one to express concern.
Mary Ann Hurley, a bond trader at D.A. Davidson & Co., said she is particularly concerned about high consumer debt in an environment where companies are likely to be extremely cautious in adding new workers.
"There are a lot of clouds on the horizon out there," she said. "The consumer is terribly indebted even though they have made stretches to improve their balance sheets. Interest payments may be down, but the bottom line is they still owe a lot of money."
As for the heavily touted fiscal stimulus injection being cooked up in Washington by President Bush and congressional leaders, economists point out that the economy grew by only 2.5 percent last year despite enormous fiscal stimulus — the result of tax cuts approved in 2001 and spending increases.
"The new year is getting under way with virtually no additional federal stimulus in the pipeline and talk just starting on how to cut taxes," noted Goldman Sachs senior economist Ed McKelvey. That means the results of any new stimulus probably will have no impact until midyear, while fiscally stressed state and local governments will be pulling the other way through tax hikes and spending cuts.
Certainly there are reasons to be optimistic, particularly if — and this is a big if — there is a quick and smooth resolution to the tension over Iraq. Capital spending by businesses is likely to revive modestly this year after two years of declines, potentially setting up the economy for a long growth cycle. And operating earnings are expected to grow by 19 percent at big U.S. companies in the coming year.
But Sohn noted that even if corporate America meets this year's earnings target, "there might be little or no improvement" in overall stock prices. That is because the S&P 500 already is trading at 16.5 times forward earnings, near the middle of its range since 1985 of 10 to 26 times forward earnings.
"Given poor investor confidence, earnings improvement might be needed just to keep the market from going backwards," he said in a weekly commentary.