/ Source: The Associated Press
When Israel's first astronaut, Col. Ilan Ramon, lifts off for space aboard the space shuttle Columbia, he will carry a pencil sketch of Earth, as seen from the moon, drawn by a 14-year-old boy who died in the Holocaust.
RAMON — WHOSE MOTHER survived the same Nazi concentration camp where the young artist, Petr Ginz of Prague, was killed in 1944 — sees his flight as the fulfillment of many people's dreams.
"I know my flight is very symbolic for the people of Israel, especially the survivors, the Holocaust survivors," said Ramon. "Because I was born in Israel, many people will see this as a dream that is come true."
Ramon and six NASA astronauts will be under heavy guard until liftoff, currently scheduled for Thursday.
Ramon began training for this 16-day science flight almost three years ago, when prospects of Middle East peace seemed much brighter. Despite the collapse of peace talks and the escalation of violence, the 48-year-old Ramon, an Air Force colonel, is still optimistic about the meaning of his flight.
"There is no better place to emphasize the unity of people in the world than flying in space. We are all the same people, we are all human beings, and I believe that most of us, almost all of us, are good people," he said.
Ramon is the first Israeli astronaut but will not be the first Jew in space. That was Judith Resnick, who made her first flight in 1984 and died in the 1986 Challenger explosion. Other American Jews have flown since them, some making small commemorations of their heritage while in orbit.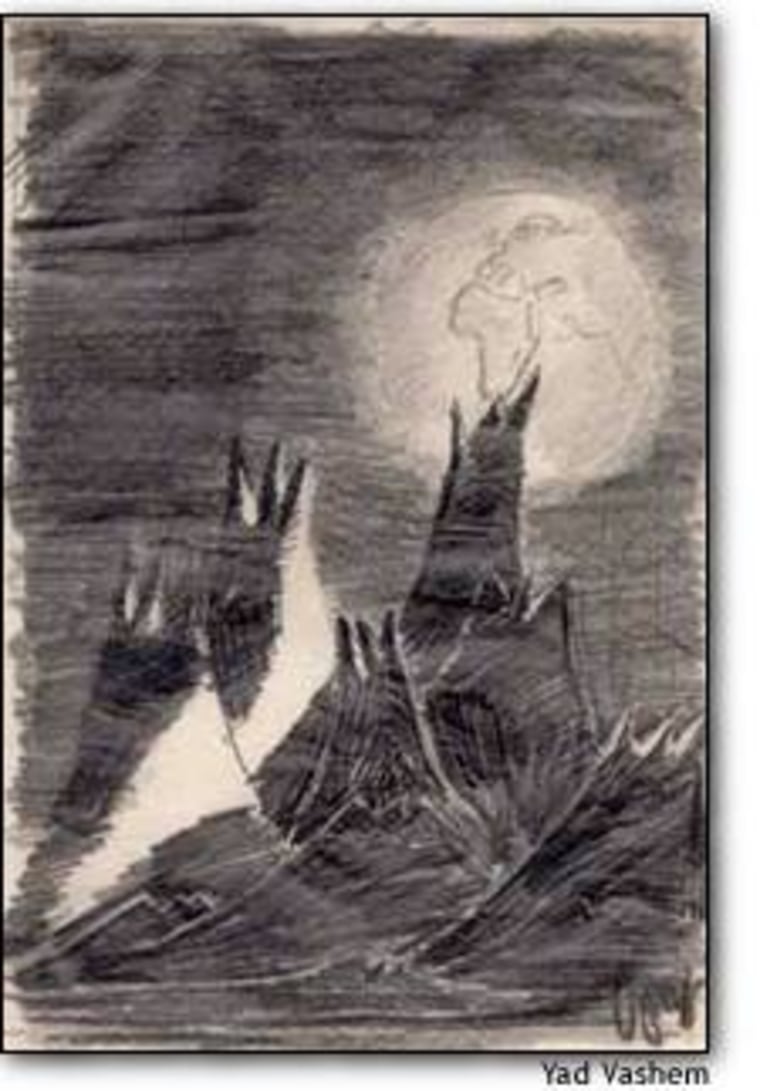 Ramon is garnering far more attention as an Israeli and the son of a Holocaust survivor.
Although he is not religious, he asked to take the first kosher food into space — NASA found an Illinois company that vacuum-packs kosher products for hikers and campers — and he will also observe the Jewish Sabbath with ritual prayer, if time permits.
A debate has arisen among some rabbis over just how to mark the Sabbath in space — since astronauts, speeding around the planet at 5 miles (8.047 kilometers) per second, see the sun set every 90 minutes, marking the start of another day, according to Jewish traditions.
By that reckoning there would be at least two Sabbaths in every 24-hour period.
Ramon is expected to rely on Mission Control's clock.
Security is the real concern for Ramon's flight, however.
Since the Sept. 11 attacks on America, Cape Canaveral has bristled with warships, fighter jets, missile launchers and commandos for every shuttle launch. Small aircraft that wander into a vast no-fly zone around the launch pad are quickly intercepted by F-15s.
Though no specific threat has emerged against Ramon or the shuttle mission, NASA acknowledges that an Israeli astronaut sitting on a shuttle loaded with 500,000 gallons (2.273 million liters) of rocket fuel could make a target.
"I think that NASA security is doing everything needed. I feel great, I think everyone feels safe," said Ramon.
© 2003 Reuters Limited. All rights reserved. Republication or redistribution of Reuters content is expressly prohibited without the prior written consent of Reuters.