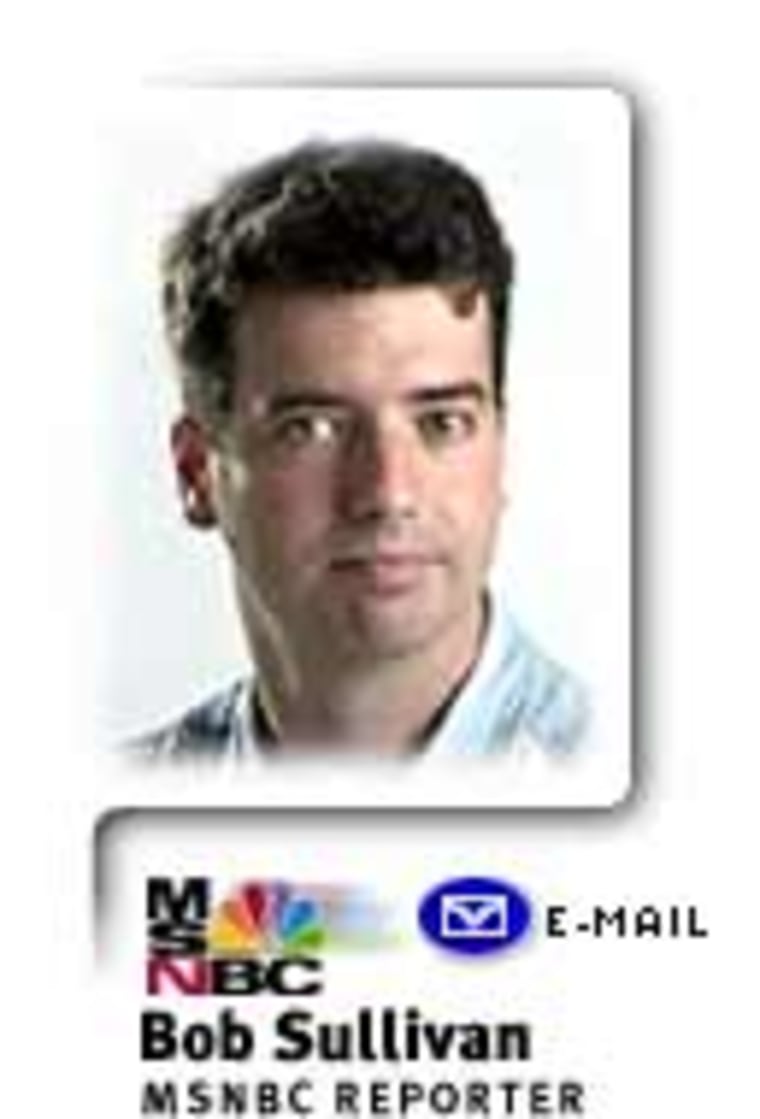 Federal authorities announced Tuesday they had made sweeping arrests in a year-long undercover investigation of the satellite-TV piracy underground. Ten suspects have already pleaded guilty to a variety of federal charges, including one who admitted selling piracy hardware and software that cost pay-TV firms nearly $15 million. Seven other suspects face criminal charges, including six who were indicted under the Digital Millennium Copyright Act, only the second time a federal grand jury has issued an indictment under the controversial law.
FEDERAL AUTHORITIES REVEALED the results of the investigation after five of the defendants were taken into custody on Tuesday morning.
In each case, authorities said, the suspects are accused of hacking pay-TV conditional access cards, or "smart cards." The credit-card like devices are inserted in satellite TV converter boxes by paying subscribers, and are used by the industry to prevent piracy. But from the inception of satellite TV, a thriving underground industry has existed where pirates first crack the complex codes embedded in the smart cards, and then sell the secrets for personal gain. Using the pirated technology, sometimes for as little as $200, TV viewers can watch offerings from networks like DirecTV or Echostar for free.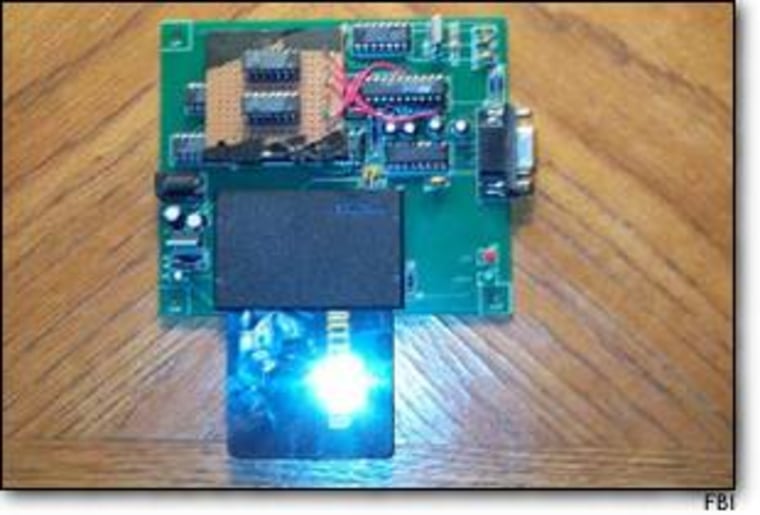 Pirates perform their research and swap findings in hard-to-find chat rooms, but many sell their wares on a variety of public Web sites, using code names like "FreeTV."
In October, FBI agents closed in on the suspects, executing search warrants in seven states. When they raided the Los Angeles home of Randyl Walter, 42, they found evidence that he had sold 6,000 piracy devices. Walter has already pleaded guilty to manufacturing satellite signal decryption devices, admitting his sales cost the pay-TV companies $14,862,960.
Others picked up in the investigation confessed to causing far lower damages — as little as the $7,364 in loses Dan Wilson of Houston admitted to causing when he wrote and released a piece of free software which allows users to circumvent anti-piracy technologies.
Wilson was one of several defendants charged with violation of the 1998 Digital Millennium Copyright Act, which was created to help copyright holders protect their rights online. Critics of the law say it criminalizes behavior legitimate Internet-age behaviors, such as digitally copying music or movie files.
"Cybercrime is one of the top priorities of the FBI," said FBI Assistant Director Iden, in a statement. "We will continue to devote considerable resources to remain a potent deterrent in this changing world."
Smart card piracy has been a firebrand for the satellite industry for years. Last year, in perhaps the world's highest-profile hacking case, two pay-TV companies sued media mogul Rupert Murdoch's smart card maker NDS.
First Vivendi Universal's Canal Plus, Europe's largest pay-TV provider, filed a lawsuit against NDS, accusing Murdoch's smart card firm of supporting piracy against their competitive smart card platforms, costing the firm $1 billion in lost subscriptions. DirecTV and Echostar lawyers later piled on with similar accusations. But all three legal battles are currently in limbo as Vivendi deals with an impending spin-off of its pay-TV operations to Murdoch and DirecTV and Echostar deal with fallout from their failed merger attempt, recently scuttled by federal regulators.