There always seems to be a celebration in progress at Neverland, where every day is like a holiday. But in a never-before-seen home video, "Dateline" showed Michael Jackson and his kids on Christmas Day, 1998.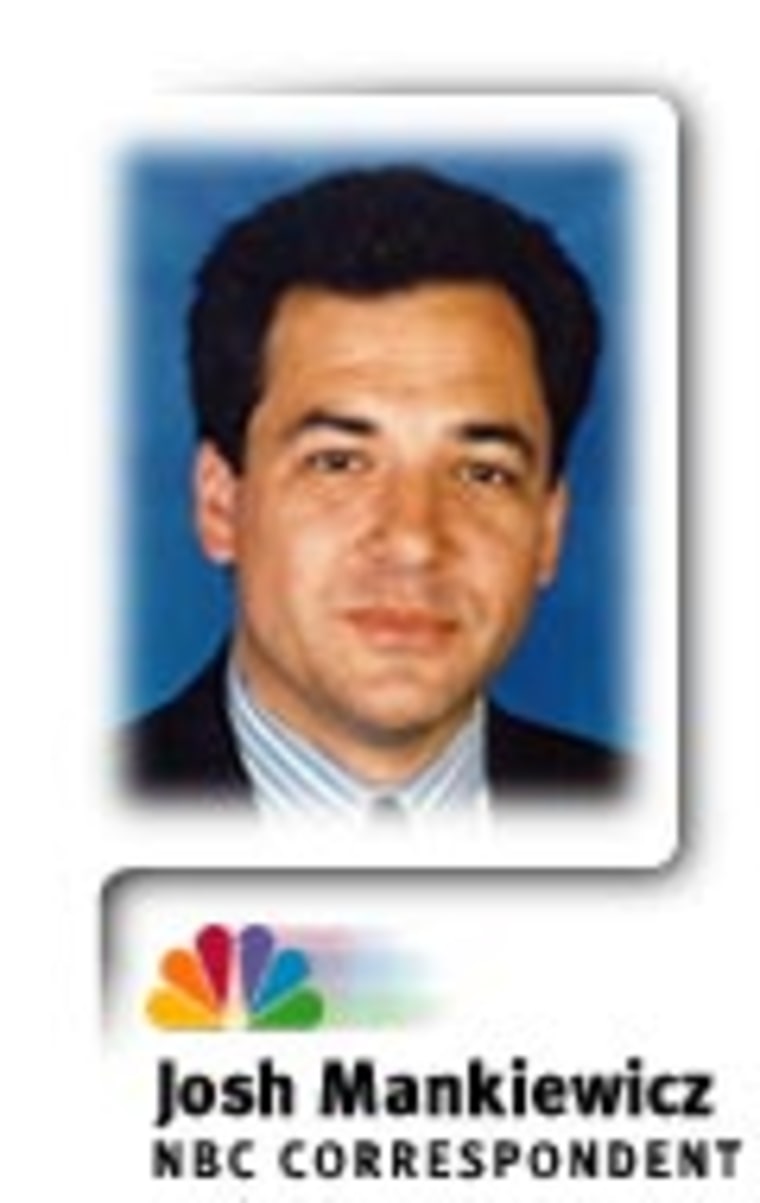 IF YOU'RE A BOY who never wants to grow up, there's no time like Christmas, and there's no place like home. It isn't a toy store, it's Michael Jackson's living room at Neverland.
Michael Jackson's third child hadn't been born when the pictures were taken, but his daughter Paris was there and his son Prince Michael, I, not quite two years old.
But Jackson is apparently not concerned about their becoming spoiled. There was enough there for a dozen children. And in fact, Jackson seems to have presents for everyone in the room.
Jackson's sprawling 28-hundred acre Neverland estate is in the mountains outside Santa Barbara, and even if you're an adult, you can see why kids would be anxious to visit. It's something from a child's fantasy, with rides, wild animals in a private zoo, a train with its own conductor, and yes, even Leonardo Dicaprio, playing with an orangutan.
And inside the sprawling estate are hundreds of children's videos, unlimited candy for anybody that wants it, and several oil paintings of the owner, surrounded by children.
But is Neverland really two places? It is the singer's refuge from criticism, from a world filled with people who don't understand him.
But 10 years ago, it was also the place where detective Bill Dworin and his investigators served search warrants, looking at Neverland as a crime scene.
"I believe the whole purpose of Neverland is to seduce children," says Ray Chandler, the uncle of the boy who says Jackson molested him. And he agrees with former LAPD detective Dworin, that Jackson uses Neverland as a lure.
"It is to bring them into a state where they're so ecstatic, you know, the lure of this world of, "Okay, look what you, now I'm here in this children's fantasy world with this guy I've idolized, you know, since I've been two-years-old," says Chandler. "And I don't wanna lose this."
And while he believes Michael Jackson escaped punishment, Chandler says the settlement and the publicity that followed sent a strong message: Parents should keep their kids away from this place.
"Perhaps parents would have an excuse before 1993 to let their children hang out with Jackson," says Chandler. "But anyone who's doing it now knows, you know, there isn't a section of the planet where anybody doesn't know what's going on. So I think to that extent, the world knows, they're on notice."
But Don Barden says Jackson is misunderstood.
"Kids just love him and adore him," says Barden, a former business partner who still considers Jackson a friend. And he has no problem with Neverland.
"I don't think Michael is a pedophile," says Barden. "Absolutely not, I can say that without any reservations."
But even Barden admits that Jackson's continued insistence that there's nothing wrong with sharing his bedroom with young boys is literally asking for trouble.
"He has a lot of friends that are a lot closer then I am," says Barden. "And I hope that they are advising him to discontinue any kind of perception that he has admiration for little boys in any respect."
Who exactly are his friends? This home video "Dateline" showed was shot by one of Jackson's guests.
But X-rated gay videos were produced by one of Jackson's friends, a man named Marc Schaffel.
"Pardon the pun, but Peter Pan picks a porn producer to be his personal videographer," says journalist Mark Ebner, who is writing a book about Hollywood excess, and came across Michael Jackson's association with porn producer Schaffel.
"His name is Mark Schaffel," says Ebner, "but given his work in the adult entertainment world, the porno industry he goes by the following names — Mark Fredericks, Fred Shaffel, Fred M. Shaffel, Frederick Shaffel, Frederick Mark Shaffel and Fred M. Shaffel. So, you know, he is indeed a chameleon type character who disguises himself and wears different hats to the point where he could associate himself with Michael Jackson."
Schaffel's connection to the singer came to light after Jackson hired him as executive producer of "What More Can I Give," a benefit song Jackson did in the wake of September 11.
After it was learned that Schaffel produced videos like these, Jackson's publicist announced the singer would have nothing more to do with him. But it turns out Schaffel not only helped produce for Jackson, the rebuttal video of British journalist Martin Bashir interviewing the singer, he also helped broker the deal for that video, acting as Jackson's agent in selling the material to the highest bidder.
Jackson's association with a producer of gay sex videos doesn't make him guilty of anything more than questionable judgment, but it is an odd call for someone who maintains he doesn't have a sexual interest in young boys and whose financial future depends almost completely on his public image.
He's being sued by several people, and out of those lawsuits have come claims that Jackson's spending habits are hopelessly out of control. We know from the home video that the singer seems to spare no expense when it comes to his children, but Jackson's former financial adviser, who is suing for back pay and fees, says Jackson can't stop shopping for himself either, and regularly spends more than he takes in. It's enough to make even his friends concerned.
Jackson is contesting the lawsuits, and don't feel too sorry for him. Even though he spends money as if tomorrow will be his last day on earth, he and his songbook are still worth plenty of money.
Neverland ranch is a huge asset, as is the catalog of Beatles songs that the singer co-owns with Sony. And of course, he's Michael Jackson. Anytime he wants, he can produce another album, or pack a stadium with fans — or have Michael Jackson's best days already come and gone?