Did India's leaders initially fear that the Gujarat earthquake was a Pakistani nuclear attack? One of America's leading South Asia experts says he has been told they did, and senior U.S. intelligence officials say the idea is "entirely plausible."
STEPHEN COHEN, senior fellow at the Brookings Institution's Foreign Policy Studies Program and a leading South Asia expert, said the timing of the quake on Republic Day, India's national holiday, caused the concern.
"It is my understanding that for 30 minutes officials in Delhi were not sure what happened," wrote Cohen in an e-mail he circulated to people interested in Indian and Pakistani affairs. "They felt the shock, and some believed that it could have been a nuclear strike elsewhere. One wonders what their response would have been if the quake took place at the height of an international crisis, and India (or Pakistan) had nuclear tipped missiles and aircraft in rapid-response mode?"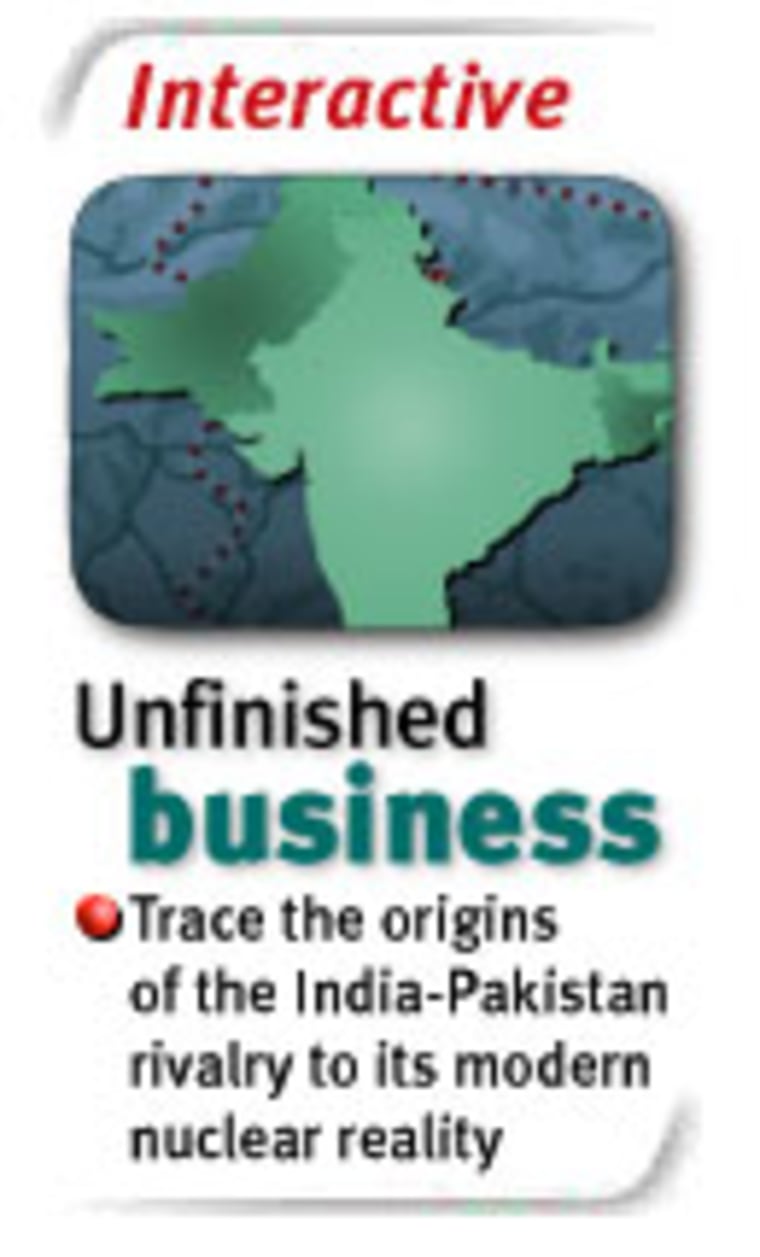 In an interview, Cohen said he was told by U.S. government officials that India's national leadership had gathered at one location in New Delhi for the start of the Republic Day celebration when the quake hit. Cohen said the officials felt tremors pass through New Delhi. When communications links to the western part of the country failed, some of the leaders began to worry that the Pakistanis had taken advantage of India's national holiday to mount a surprise attack.
"Like the Yom Kippur War," said Cohen, referring to Egypt's surprise attack on Israel on Yom Kippur, Judaism's holiest day, in October 1973.
IDEAL TARGET
Gujarat has a variety of military and civilian sites that could be considered targets, including three air bases and a regional air force command headquarters. In addition, India's largest oil refinery, its two newest nuclear reactors and its largest oil port are in the state. Nearby is the Indian nuclear test site at Pokharan, where India detonated five nuclear weapons in May 1998.
In fact, in an article published a week before the earthquake, India Today, India's leading magazine, noted that Indian military officials feared that Gujarat was increasingly vulnerable to a Pakistani attack and that it feared such an attack would severely damage India's economy.
A senior U.S. intelligence official, speaking on condition that he remain anonymous, said that while he has not seen any reporting on this, he thought what Cohen described is "entirely plausible," and that with the two sides constantly on alert such concerns can easily get out of hand.
The official suggested that the concerns may have passed so quickly that U.S. intelligence was not fully aware of them at the time.
He pointed today's testimony by CIA Director George Tenet before the Senate Intelligence Committee on nuclear tensions between the two nations who have fought three wars since 1948 and as recently as 1999 came close to going to war again.
InsertArt(965588)In his testimony, Tenet said of India and Pakistan "Their deep-seated rivalry, frequent artillery exchanges in Kashmir, and short flight times for nuclear-capable ballistic missiles and aircraft all contribute to an unstable nuclear deterrence."
LEGITIMATE CONCERNS
Another South Asia expert, former Assistant Secretary of State Richard Murphy, agreed that such concerns could have been voiced in New Delhi. He said that while India and Pakistan have nuclear weapons, they lack the command, control communications and intelligence needed to maintain such a force.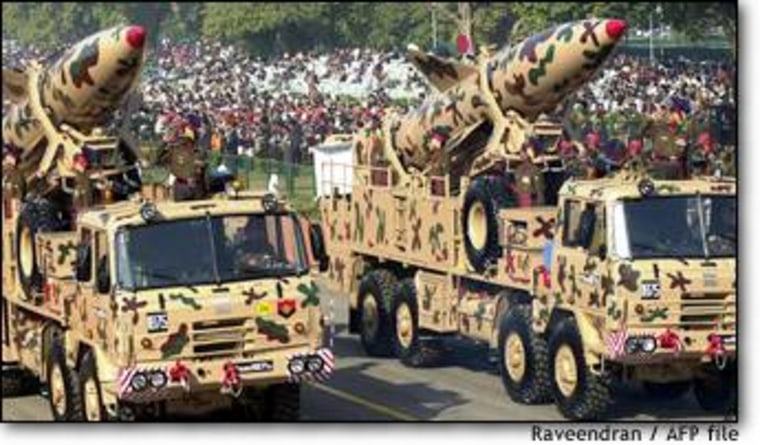 "They point out that we and the Soviets never used nuclear weapons against each other, but we had very sophisticated command and control for those weapons. The Indians and Pakistanis have nothing like that, and that is the fear, that something will get out of hand in a crisis," said Murphy, now on the senior research staff at the Council on Foreign Relations in New York.
This is not the first time that an earthquake stoked nuclear fears in South Asia. Nearly 10 years ago, on April 28, 1991, Pakistani officials claimed to detect a seismic event near the Indian nuclear test site at Pokharan. The Pakistani government took its concerns to the United States fearing that it was a nuclear test.
However, U.S. seismologists determined the event was an earthquake, not a nuclear test and that the epicenter was not near the Indian test site but actually inside Pakistan.
Robert Windrem is an investigative producer at NBC News.