Democratic Lt. Gov. Kathleen Blanco became the first woman ever elected governor of Louisiana on Saturday, defeating a conservative Indian-American and scoring a rare gain for Democrats in an election season that has seen a string of Republican victories.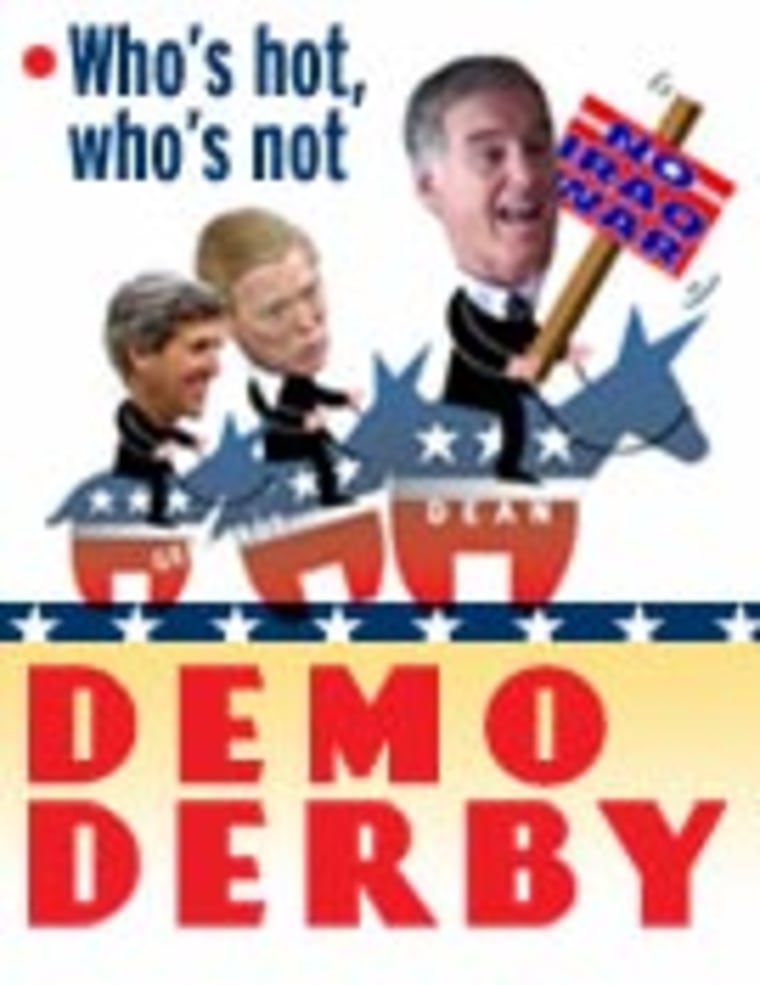 BLANCO'S VICTORY puts the Louisiana governorship back in the Democratic column for the first time since GOP Gov. Mike Foster won the first of his two terms eight years ago. He cannot run again because of term limits.
With 96 percent of precincts counted, Blanco had 52 percent, or 703,226 votes, to Jindal's 48 percent, or 658,806.
Jindal, a 32-year-old former Rhodes Scholar whose parents immigrated to Louisiana from India, had been slightly favored, partly due to strong backing from Foster. But Blanco, a 60-year-old Cajun, accused him of harming the poor by enacting budget cuts when he served as Foster's health secretary. He later became an assistant health secretary for President Bush.
Had he won, Jindal would have been the first non-white elected governor in the Deep South since Reconstruction.
A 20-year veteran of public office, Blanco has had a low-key career first as a legislator, then as a Public Service Commissioner, and finally as lieutenant governor, where she oversaw the state's tourism efforts. Her campaign drew sharp contrasts between herself as a warm, family-oriented public servant, and Jindal, whom she depicted as a heartless numbers cruncher and policy wonk.
While both candidates carved out blocs of fervent supporters, many voters in this tradition-bound state appeared befuddled by the ballot choice — either because of resistance to supporting a woman or a non-white, or because the two candidates were so close ideologically.
VICTORY THWARTS GOP SWEEP OF SOUTH
Three GOP governors have been elected in the last two months. If Jindal had won, it would have given Republicans a clean sweep of all the governorships in the Deep South for the first time since Reconstruction.
Blanco was carrying Cajun country — her home turf — and early returns from New Orleans gave her a 2-to-1 margin. Jindal was running strongly in the heavily Republican New Orleans suburbs and in Baton Rouge.
"I'm excited," Blanco said at mid-evening. "I'm not confident at this point they're going to hold all the way through. But it's good to be in the lead."
Leuna Davis of Gretna was among those who voted for Blanco.
"It's time a woman steps in, and I think she's the right one for the job," Davis said. "She's been in the system longer, and she's more established."
Karey Victoriano, 24, said she voted for Jindal partly because she liked his focus on the state's economy.
"He's got a young family, and he's worried about his children not having a future here," said Victoriano, a new mother from the New Orleans suburb of Marrero. "I get the feeling he would work hard to change that."
CANDIDATES FOCUSED ON JOBS
Both candidates focused their campaigns on promises to bring jobs to Louisiana, which has been struggling near the bottom in most national economic indicators and the only Southern state to experience a net outmigration of population in the 1990s.
With their approaches differing little — lower taxes on business, no new taxes on citizens — the race came down to style, personality and resume.
Jindal, a Rhodes Scholar born and raised in Baton Rouge, sought to neutralize possible opposition based on his ethnicity. He campaigned far to the right, running radio ads extolling the Ten Commandments, deriding gun control, and promoting his strong Catholic faith.
"It's not about race, it's about which candidate has the qualifications and experience to lead our state forward," Jindal said last week.
Less than a week before the election, 12 percent of the electorate had not made up their minds according to the latest poll.
"I'm really undecided," said Tommy Schwebel, a fireman in Amite, 80 miles north of New Orleans. "The ones I talk to out in the street, they don't want to vote for either one of them."
This is the same state where, just over a decade ago, a majority of white men voted for former Ku Klux Klan leader David Duke.
Stacy Tanguis, 32, said Saturday she was proud of Louisiana for selecting two historic candidates in the primary.
"It says we've come a long way, and we're ready for a change," she said.
© 2003 Associated Press. All rights reserved. This material may not be published, broadcast, rewritten or redistributed.