/ Source: The Associated Press
Mourners at the church where civil rights leader Benjamin Hooks preached and his body lay in repose Monday remembered him as a humble, down-to-earth man despite his influence as head of the NAACP chief and a Federal Communications commissioner.
Hooks flew to Detroit twice a month for 30 years to preach at Greater New Mount Moriah Missionary Baptist Church. He maintained the schedule while serving as a judge, presidential appointee to the FCC and executive director of the National Association for the Advancement of Colored People.
He also filled a pulpit in his native Tennessee at Greater Middle Baptist Church in Memphis. He preached there from 1956 until poor health forced him to step down 16 months ago. Hooks, 85, died Thursday in Memphis.
Keeping one congregation happy — let alone two — was challenging, particularly given the other demands on him.
"He said it was like having two wives," said the Rev. James Flowers, who succeeded Hooks at the Detroit church after he retired in 1994.
'I just thank God'
The two congregations grew close over the years, and Flowers last saw Hooks when Flowers preached at the Memphis church to mark the Martin Luther King holiday in January.
"He said, 'I wanted to hear you preach one more time,'" Flowers said, adding, "I just thank God for having known him."
Flowers said he was heading to Memphis to speak at Hooks' Wednesday funeral.
Hooks' inspiration to fight social injustice and bigotry stemmed from his experience guarding Italian prisoners of war while serving overseas in the Army during World War II. Foreign prisoners could eat in "for whites only" restaurants but he could not.
He used the GI bill to attend DePaul University in Chicago and later opened his own law practice in his hometown of Memphis.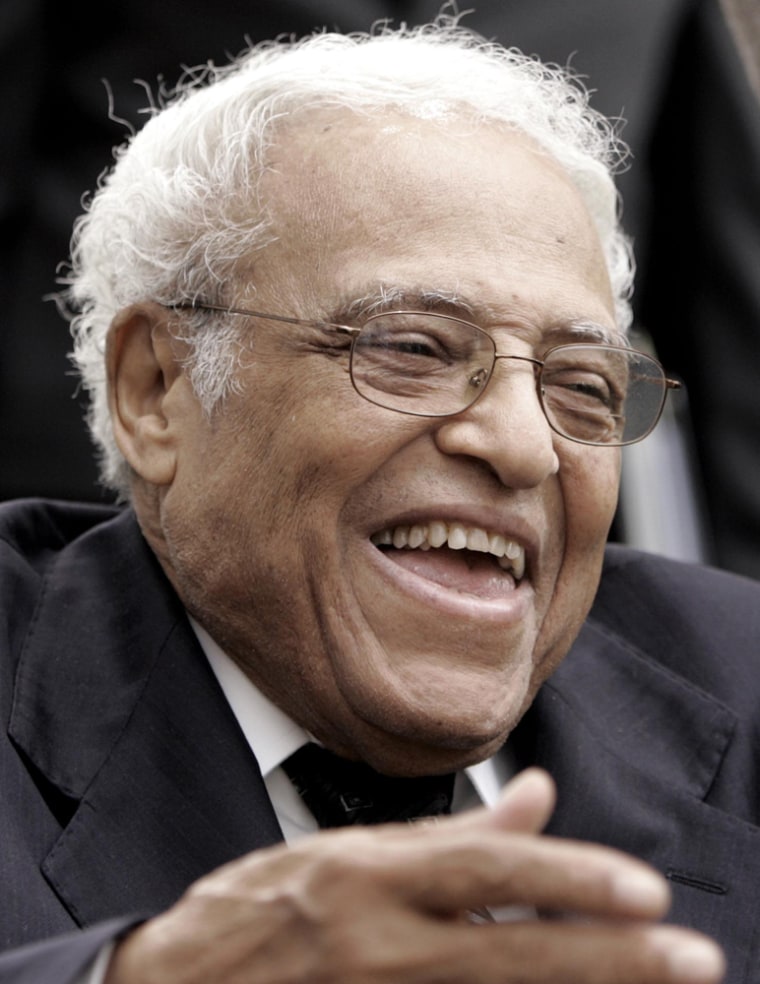 New Mount Moriah's members brought Hooks in as pastor because his civil rights leadership appealed to them, Flowers said.
"They saw hope in Dr. Hooks," he said.
Monday, people lined up out the door to pay respects before Hooks' open coffin at the front of the church he helped grow from several hundred to 2,900 members.
"He was the most humble person you ever met," longtime congregant Dorothy Henderson said.
President Richard Nixon nominated Hooks to the Federal Communications Commission in 1972. He was its first black commissioner and served five years before resigning to lead the NAACP from 1977 to 1992.
Retired Wayne County sheriff's Sgt. John Laney, 68, often drove Hooks around when he came to Detroit. Laney said Hooks liked having him at the wheel because it meant he could linger until the last possible moment before racing to the airport. At the same time, Hooks would poke fun at Laney's driving.
"He used to say I turned his hair white," Laney said.
Hooks was "down to earth. We talked like you and I talk," the ex-sergeant said. "He didn't have no airs."