/ Source: The Associated Press
The old tactic of dragging out an opponent's sexual skeletons for political gain is being turned on its head in the City of Brotherly Love.
In a left-leaning district anchored by a roughly three-square-block area known as the Gayborhood, where gay pride rainbows grace even the street signs, a state representative accuses her foe of pretending to be bisexual to win votes.
Rep. Babette Josephs says Gregg Kravitz, her challenger in the May 18 Democratic primary for the 182nd District House seat, told her he was gay, then appeared at a campaign event with a woman who introduced herself as his girlfriend.
"I outed him as a straight person, and now he goes around telling people, quote, 'I swing both ways,'" Josephs told supporters April 15 in recorded comments at a fundraiser at a downtown pub. "That's quite a respectful way to talk about sexuality."
She continued: "There will be cheating (during the election) if he can get away with it, because he already has tried to lie to people about a whole bunch of stuff, including his sexuality."
He said that he isn't using his sexual orientation as a "primary talking point." He noted that his campaign website makes no mention of it, but said he believes that his perspective would be a benefit in Harrisburg to the district's gay constituents.
"There's a difference between having an ally in the community and having a person who's a member of the community in the Statehouse," he said. "I have a personal stake in the issues."
So is it now a plus to be gay, lesbian or bisexual when running for office?
"It shows how far we've come; it's almost a delight," said Mark Segal, a longtime gay rights activist and publisher of the Philadelphia Gay News, which is endorsing Josephs.
'New one on me'
But a spokesman for the Gay and Lesbian Victory Fund, a Washington-based political action committee that supports gay and lesbian candidates, said it's not necessarily a sign of increasing currency for non-straight politicians.
"This is a new one on me," spokesman Denis Dyson said.
"There are only a few places where being openly LGBT might be a net plus: in this district in Philadelphia, Dupont Circle in Washington, the Castro in San Francisco," he said. "In the vast majority of places — and vast majority is an understatement — it's still a hurdle."
Kravitz, 29, describes himself as openly bisexual and currently in a relationship with a woman. He was the one who came forward with the recording, made by a supporter he declined to identify, and called Josephs' statements "dishonest and disgusting."
"This is a part of who I am ... I hope no one would vote either for or against me because of who I am," he said. "It's unfortunate that my sexuality is a topic of discussion for her stump speech."
'Not a homophobe'
Josephs, a widowed mother of two, stood by her comments but said Friday that she was taking issue with her opponent's credibility, not his sexual orientation.
"My point was that in 2010, a person's sexuality is not an issue; the issue is record of achievement," she said. "I am extraordinarily proud of my record of achievement on the LGBT community, which I do for the sake of good public policy and because it's right."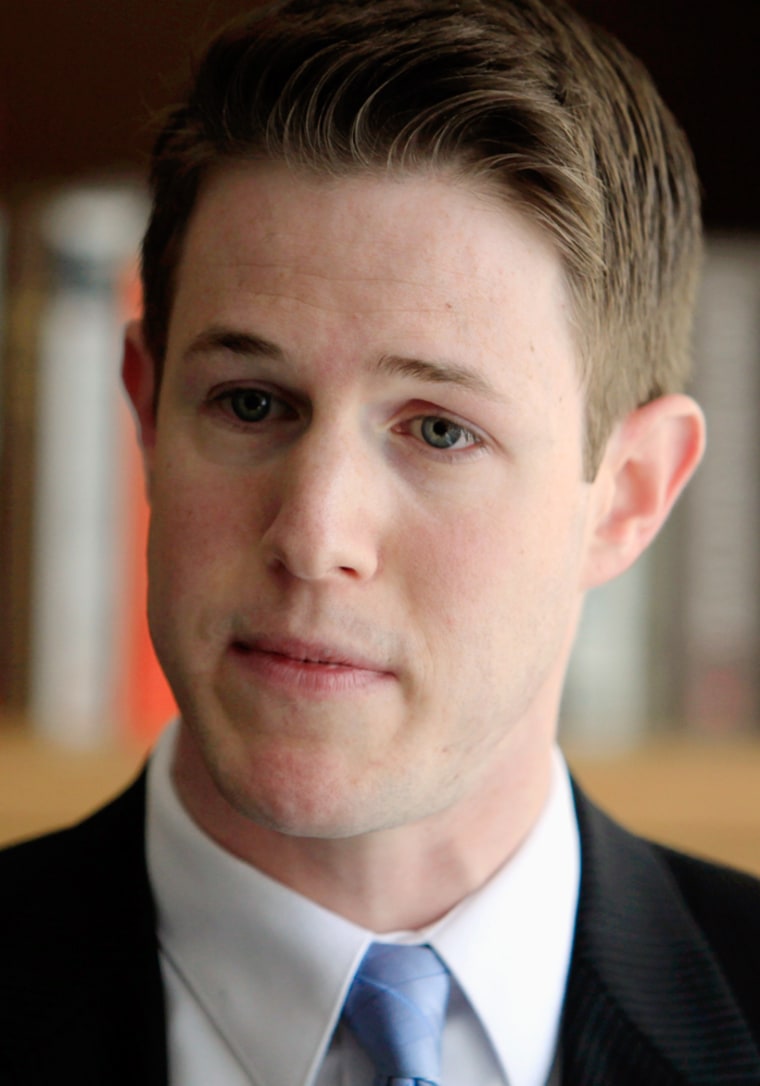 Kravitz said he never told Josephs he was gay and "absolutely never discussed my sexuality" with her. A message was left with Josephs' office Friday afternoon.
In the Gayborhood on Friday, a man enjoying a sunny afternoon with coffee and a scone at a sidewalk cafe said he thought Josephs' comments were inappropriate but that her years of public service outweighed an incident he saw as isolated.
"She's not a homophobe. Anyone who knows anything about her will tell you that," said Rob Arla, 34, a graphic designer from the neighborhood. "What she said was out of line, but her heart and soul are with our community, and that's what matters."
Josephs, 69, has worked in the state capital to thwart passage of an amendment banning same-sex marriage and has supported efforts to extend anti-discrimination and hate-crime protections to include sexual orientation. She has the endorsement of the Liberty City Lesbian and Gay Democratic Club, the city's most active and influential LGBT political organization, as well as the Philadelphia Gay News.
Kravitz, who was born in Philadelphia and raised in the area, worked as a trader on Wall Street and later as a consultant on several congressional campaigns. Before announcing in January that he would run against Josephs, he was a spokesman for Manan Trivedi, a congressional candidate in suburban Philadelphia.