/ Source: The Associated Press
An Austrian investigation into the street slaying of a former bodyguard for the Chechen president has revealed a connection between a man detained in the slaying and a close adviser to the Chechen leader, an official said Monday.
Umar Israilov, 27, was gunned down in broad daylight on a street in the Austrian capital on Jan. 13, 2009. Human rights activists say his death was linked to his opposition to Chechnya's pro-Kremlin president, Ramzan Kadyrov, but authorities have in the past said they had no proof the killing was political.
Still, Austrian police have been criticized for not providing Israilov with police protection prior to his assassination after having been warned in summer 2008 that his life was in danger.
Gerhard Jarosch, a spokesman for the Vienna public prosecutor's office, said Monday an investigation has now found a connection between the adviser, Shaa Turlayev, and Otto Kaltenbrunner, a man being held in pretrial custody in the case.
The link was first reported by The New York Times, who quoted Jarosch as saying: "We know of the connection between Kaltenbrunner and Turlayev." Jarosch confirmed his quote but added it was still feasible that Israilov was killed in a dispute among Chechens in exile.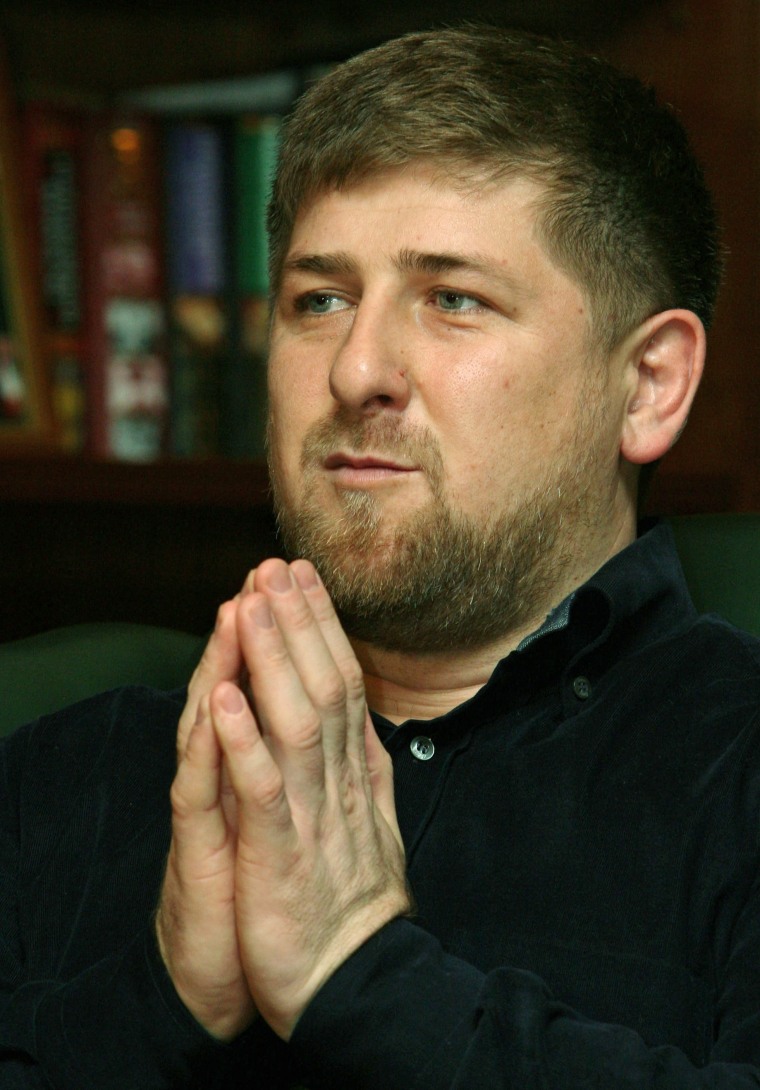 Jarosch also confirmed that an electronic airplane ticket and a copy of Turlayev's passport were found in Kaltenbrunner's car and that Turlayev had traveled to Vienna from Moscow two and a half months before the killing. Kaltenbrunner was among the men who met him at the airport, he said. Another was Lecha Bogatirov, a suspect in the case who managed to flee.
Kaltenbrunner's lawyer, Rudolf Mayer, said his client was innocent and declined to comment on reports that his client had called Turlayev from a cell phone after the killing.
Jarosch, the prosecutor, said Kaltenbrunner and two other men were being held by authorities as the probe wraps up and possible indictments are prepared. He declined to provide a timeline.
Lennart Binder, the lawyer for Muslim Dadayev, one of the other men in custody, said his client drove the getaway car — owned by Kaltenbrunner — after the killing but had not been aware beforehand that he would be involved in a murder. Instead, he had been told it was for a kidnapping because Israilov owed Kadyrov $300,000, Binder said.
When asked about Kaltenbrunner, Binder said he was "not important" and that those who orchestrated the killing didn't live in Austria but came from abroad.
Chechnya, an autonomous republic that lies along Russia's restive south, has been the site for two separatist wars by Islamic militants over the last 15 years. The pro-Kremlin Kadyrov often has been accused of human rights abuses and of ruling Chechnya with an iron fist — claims that he denies.
Police have been accused of involvement in many killings, kidnappings and beatings in the North Caucasus region that includes Chechnya, angering residents and swelling the ranks of Islamic militants.