/ Source: The Associated Press
The Utah stepfather held in the slaying of a 4-year-old child beat him for days before the boy died, then used a hammer to disfigure his face and teeth before burying the body in the mountains, according to police records released late Wednesday.
The body of Ethan Stacy, wrapped in plastic, was unearthed by police on Tuesday.
Interview summaries filed by Layton police detectives documented a pattern of increasingly harsh treatment of the boy, who was sent by a Virginia judge to Utah for a summer visit with his mother.
Investigators said they obtained photographs and video images of the boy's progressively worse condition from the mother's cell phone, starting more than a week ago.
Parents went off to get married
The stepfather, Nathanael Sloop, 31, acknowledged hitting the boy, which caused his face to swell, and leaving him in a locked bedroom on May 6 while the couple went off to get married, according to the probable cause statements.
Sloop and the boy's mother, Stephanie Sloop, 27, feared the boy's injuries would alert authorities if they took him along to the courthouse wedding, the documents state.
The couple told police they found Ethan dead in his bed on Sunday morning, and that Nathanael Sloop buried him later that day.
"This pattern of behavior and abuse was done in a manner that was recklessly indifferent to the child's welfare," detectives wrote in interview summaries of the Sloops.
Prosecutors said they expect to file charges on Friday against the couple. Nathanael Sloop is being held on suspicion of aggravated murder. He and the mother face additional charges of desecration of a corpse, along with felony child abuse and obstruction of justice, police said.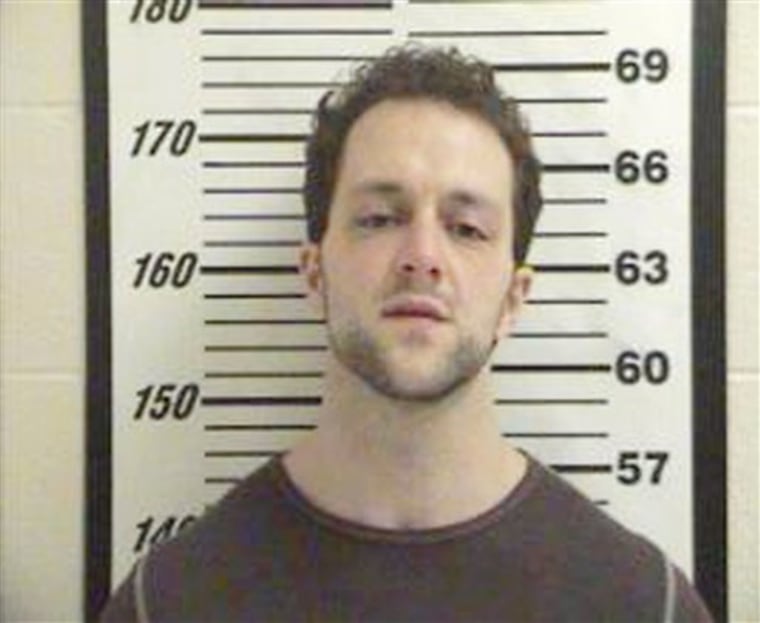 'Ruse by the mother'
Chief Deputy Davis County Attorney David Cole said prosecutors are awaiting the results of an autopsy conducted Wednesday.
The Sloops are being held at the Davis County jail.
The mother initially told officers that Ethan wandered away late Monday from their apartment complex in Layton, police said.
"That appears to have been a ruse by the mother, something to cover the tracks," Layton police Lt. Garret Atkin said Tuesday.
Police searched overnight and said that by midday Tuesday, the couple had revealed the location of Ethan's body. The search then shifted 20 miles away to a spot off a wooded trail in Wolf Canyon, which borders the Powder Mountain ski resort, about 40 miles northeast of Salt Lake City.
The biological father of Ethan received a full briefing on the slaying Wednesday, he told The Associated Press.
"I can't talk right now. I just got the horrible news, talking to prosecutors," said Joe G. Stacy of Tazewell, Va. "Right now is not the time."