A parkway in Connecticut, a pair of "coal camps" in Kentucky and old buildings from Paterson, N.J. to Northern California. They sound like they have nothing in common, but they share at least one unfortunate distinction:
They've just been named to the 2010 list of 11 Most Endangered Historic Places from the National Trust for Historic Preservation (NTHP). They join a list of 211 other sites around the country that NTHP considers "threatened by neglect, insufficient funds, inappropriate development or insensitive public policy."
"These places hold the stories of our communities," says David Swan, president of the Saugatuck Dunes Coastal Alliance, which is fighting a large development on the outskirts of Saugatuck, Mich. "If we lose our stories, we lose our identity and our depth."
This year's designees tell stories that span the Civil War, Negro Leagues baseball and communities from the nation's capital to the South Pacific. Several await the wrecking ball or are otherwise closed to the public, but the five spots below can be enjoyed by anyone interested in the story of America:
Black Mountain, Ky.
Located in Kentucky's southeast corner, Black Mountain is the state's highest peak (4,145 feet), the backdrop for the historic "coal camps" of Benham and Lynch and the site of a proposed coal mine that opponents fear will contaminate the communities' water supply and hopes for a post-mining future.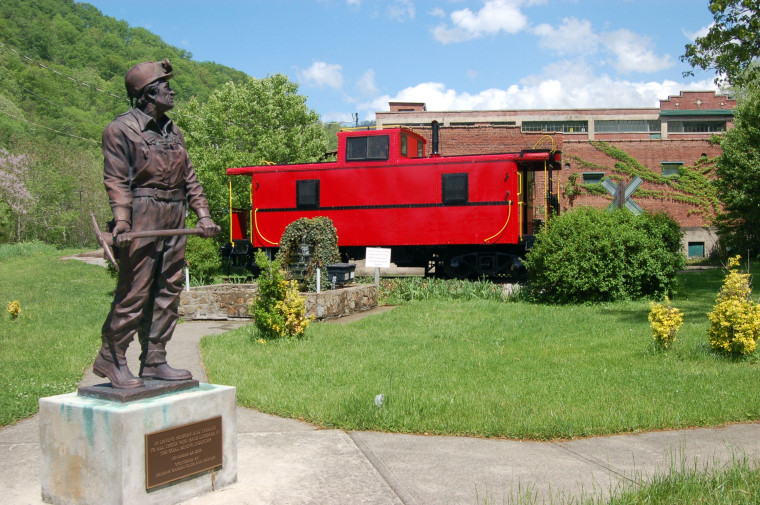 The towns, of course, owe their existence to coal, but are trying to transition to a more tourism-based economy. Local attractions include the Kentucky Coal Museum in Benham, the Portal 31 mine tour in Lynch and Kingdom Come State Park in nearby Cumberland. (Click here to download an audio driving tour covering these and other local sites.)
Merritt Parkway, Conn.
No trucks, no billboards and long stretches of lush landscaping — anyone who has driven the Merritt knows it's a wonderful alternative to the blight and congestion of nearby I-95. Unfortunately, the route's rich history is becoming a victim of time, traffic and tight budgets.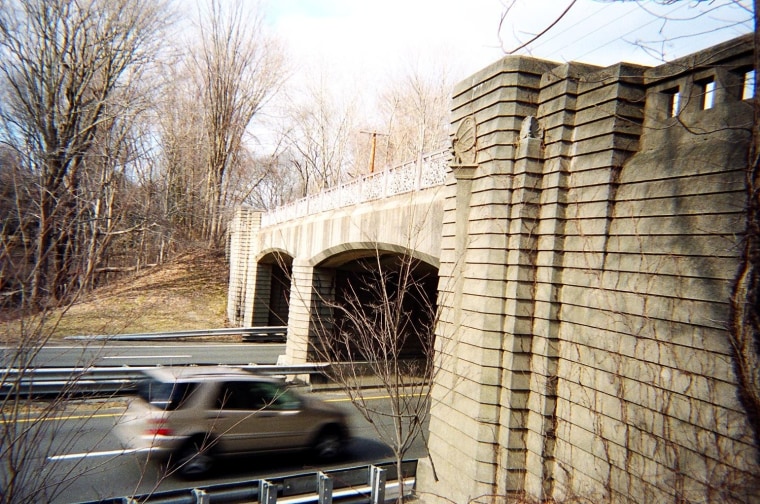 The 70-year-old road, which runs 37.5 miles from Greenwich to Stratford, is famous for its park-like surroundings and nearly 70 original bridges, a diverse collection of Art Deco, Gothic and French Renaissance spans embellished with sculptures and iron works. Informative illustrated guides to the parkway and its surroundings are available from the Merritt Parkway Conservancy for $6.
Metropolitan A.M.E. Church, Washington, D.C.
Considered to be the National Cathedral of African Methodism, this 124-year-old church has often played a role in the nation's affairs as well, but is currently suffering from water infiltration and other damage.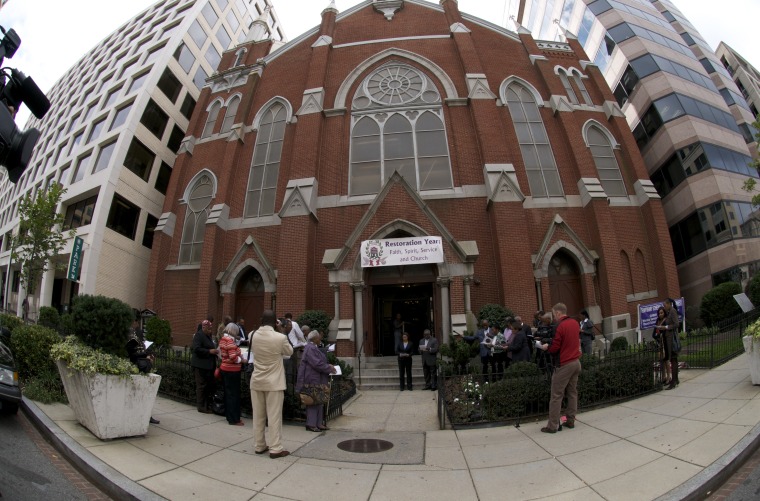 The church can be found on the city's African American Heritage Trail, just north of the White House, and is open for tours with advance notice. (Call 202-331-1426). Inside, visitors can learn about the building's Victorian Gothic architecture and elaborate stained-glass windows, famous members such as Frederick Douglass and the campaign to rescue and restore it.
Saugatuck Dunes, Saugatuck, Mich.
Dunes or development — that's the crux of the issue along this sandy stretch of land in southwest Michigan. On one side, a wealthy developer who wants to build a resort near the mouth of the Kalamazoo River; on the other, concerned citizens who feel it threatens the area's unique natural and esthetic value.
For visitors, the Saugatuck area offers an eclectic mix of art, open space and wild topography. Galleries line the streets of downtown; 100-year-old camps and cottages dot the beaches, and 200-foot-high dunes offer panoramic vistas of coastal forests, inter-dunal wetlands and Lake Michigan.
Wilderness Battlefield, Va.
In May 1864, Ulysses S. Grant and Robert E. Lee faced each other for the first time at the Battle of the Wilderness, outside Chancellorsville, Va. Today, a very different battle rages as Wal-Mart seeks to build a 138,000-square-foot superstore across the street from the national military park.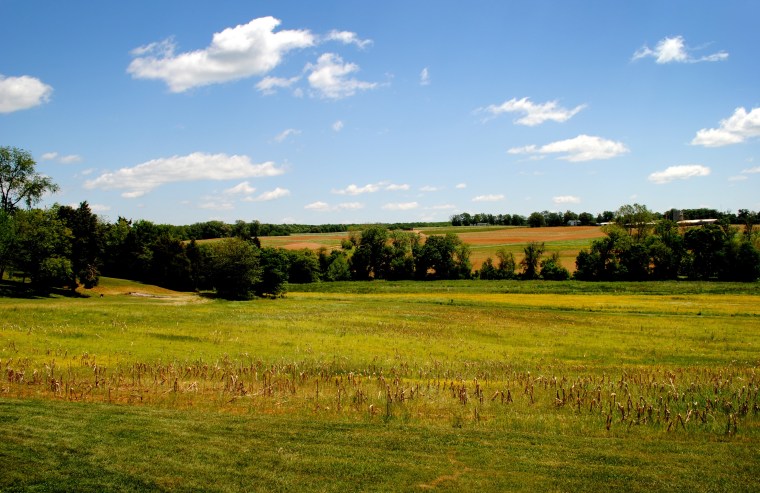 There's no visitor center at Wilderness, although there is an open-air exhibit shelter and a network of walking trails. On weekends and holidays, local historians lead tours of both the battlefield and Ellworth Manor, a 1790 home that served as a field hospital and officer housing during the war and which reopened on May 1 with new exhibits.
Meanwhile, the current Battle of the Wilderness continues. (Last month, a judge ruled that a suit against the proposed superstore could proceed.) As it does, advocates point to another historic site approximately eight miles away. In 1863, Salem Church was the site of another Civil War clash; today, it's been reduced to a one-acre section of the Fredericksburg and Spotsylvania National Military Park.
More to the point, "it's surrounded by chain restaurants, strip malls and big-box stores," says Rob Nieweg, director of NTHP's southern field office, "just completely engulfed by commercial sprawl. All context for the battle, for this historic place, is gone."
By extension, he adds, the church also serves as a cautionary tale: "It's a place to go not just to learn about Civil War history, but also to see how fragile these places are."
Rob Lovitt is a frequent contributor to msnbc.com. If you'd like to respond to one of his columns or suggest a story idea, .