Summertime can be a difficult time for gamers. After all, this is when the annual gaming drought sets in.
That is, while the winter and early spring months tend to deliver an onslaught of top-tier game launches, the warmest months bring these introductions to a crawl. Apparently we're supposed to be sitting outside soaking up the sun rather than sitting inside playing video games.
Sheesh. Haven't they heard? The sun gives you cancer.
So, I've ranted against the game industry's feast-and-famine practice in the past. Too many games to keep track of followed by too few games to keep us interested. It's just sort of ... dumb. I have a better idea: How about a nice steady flow of new games instead?
If my plea to the major studios has fallen on deaf ears, well kudos then to Microsoft for making an attempt to fill the summer gap in a smart way. For the third year in a row, the company will be launching their Summer of Arcade program. (Msnbc.com is a joint venture of Microsoft and NBC Universal.)
Summer of Arcade brings a steady diet of top-tier downloadable games to the Xbox Live Arcade online marketplace. The program spends the sunny months shining the spotlight on outstanding independent and downloadable games that would very likely get lost in the shuffle if they were launched during the cool-weather's Triple-A gaming crush.
In past years, Summer of Arcade has delivered superb sleeper-hits like "Braid" and "Castle Crashers." This year's Summer of Arcade launches July 21st with a game that's been on the top of my "most-anticipated" list for quite a while — the indie game "Limbo."
"Limbo," created by a small development outfit based in Copenhagen, was among our favorite games at this year's Electronic Entertainment Expo. Meanwhile, as a judge for the Independent Games Festival, I had a chance to play an early build of "Limbo" and found it to be a beeeeautiful, eerie and utterly engaging 2-D puzzle/platformer. Clearly I wasn't the only one who thought so — "Limbo" won both the Excellence in Visual Art and the Technical Excellence award at this year's Independent Games Festival.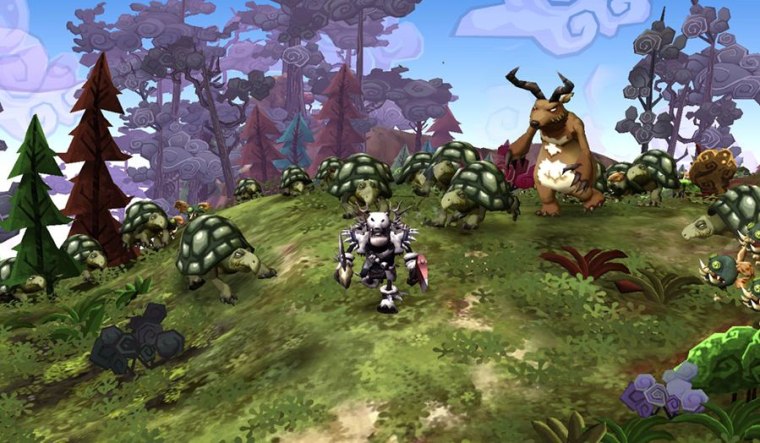 The other entries in this year's Summer of Arcade schedule are "Hydro Thunder Hurricane" launching July 28th, "Castlevania: Harmony of Despair" launching August 4th, "Monday Night Combat" launching August 11th, and "Lara Croft and the Guardian of the Light" launching August 18th. All of these games will sell for 1,200 Microsoft Points which equals $15. Players who buy all five games will get 1200 points to spend for free.
In conjunction with Summer of Arcade, Xbox 360 owners next week will also be able to download a new app that will help them better sort through the more than 250 Xbox Live Arcade games currently available in the marketplace. This recommendation engine/visual browser is called Destination Arcade.
Launching on July 14th, it will give players the ability to sift through games based on things like price and rating. Users will also be able to "like" games and see which games their friends liked most. Meanwhile, Destination Arcade will recommend games that are similar to the ones you liked. We'll see how it works when it launches but it sounds like a much-needed improvement.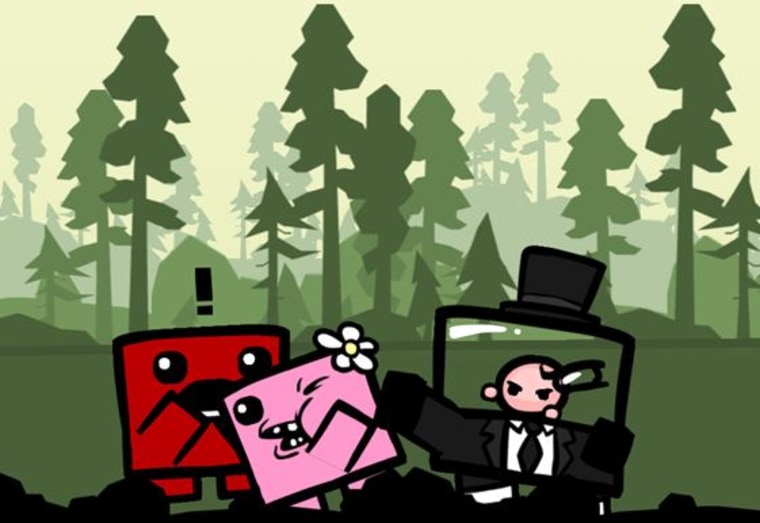 But Microsoft isn't the only company with plans to launch anticipated indie games during the sluggish summer months. Wii owners should keep their eyes open for "Super Meat Boy" from Edmund McMillen and Tommy Refenes. It will launch through Nintendo's WiiWare service as well as via Xbox Live Arcade and for PCs this summer. "Super Meat Boy" is another clever platformer I had a chance to play during IGF competition. It stars a cube of meat (Meat Boy himself) on a quest to save his sweetheart Bandage Girl, and it looks to be some bloody, twisted good fun.
Meanwhile, Ron Gilbert (the man behind "The Secret of Monkey Island") will be bringing his new action RPG "DeathSpank" to both PlayStation 3 and Xbox 360 on July 13th and July 14th respectively. You can bet that this game is going to make you laugh — in the best way possible. And that's way better than getting skin cancer from spending too much time out in the sun.
You'll find Winda Benedetti hiding from the summer sun right here on Twitter.