Three relatives of reclusive heiress Huguette Clark went to court Friday, asking that a guardian be appointed to protect her from potential financial abuse by her attorney and accountant. The family also asks the court to bar the two men from visiting their 104-year-old client.
Msnbc.com that the Manhattan district attorney is investigating the finances of Clark, the only surviving daughter of a copper miner and U.S. senator. The DA's Elder Abuse Unit has detectives looking at transactions in her bank accounts, as well as for $6 million and a Renoir painting for $23.5 million.
"Our wish is to protect our aunt against exploitation and we are cooperating with authorities to do all that we can to ensure her health, safety and well-being," said a statement from the three half-nieces and half-nephews. "We respect her desire for privacy and request that others do the same for her and our entire family."
You can read the court petition here.
Huguette ("u-GET") Marcelle Clark is the last surviving child of Sen. William Andrews Clark of Montana (1839-1925), who in his time was described by The New York Times as either the first or second richest American. A stop on his railroad in Nevada became Las Vegas, where Clark County is named for him. Huguette has lived as a recluse for several decades, and has been in New York hospitals for about 22 years, leaving unoccupied her three homes in California, Connecticut and New York City.
Her wealth, estimated at half a billion dollars, is managed by her attorney, Wallace "Wally" Bock, 78, of Queens, N.Y., and her certified public accountant, a convicted felon named Irving H. Kamsler, 63, of the Bronx, N.Y. Kamsler pleaded guilty in 2008 to attempting to distribute indecent material to 13- and 15-year-old girls online, and remains a registered sex offender in New York. The men have not been accused of a crime in the handling of the Clark finances.
The petition was filed by three half-nieces and nephews, descendants of Huguette's father from his first marriage. The three are Ian C. Devine and Carla Hall Friedman, both of New York City,  and Karine Albert McCall, of Washington, D.C. They say they represent three branches of Clark descendants.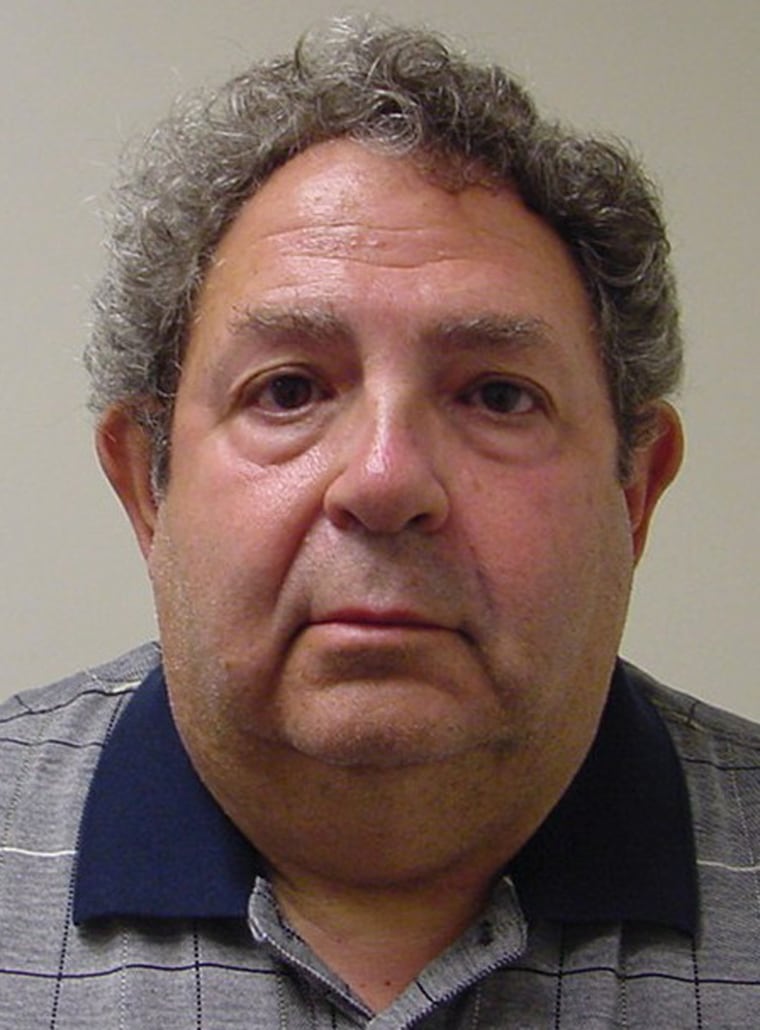 "They bring this petition in order to protect Ms. Clark's person and property, and to prevent the risk of further improper influence by Ms. Clark's advisors," says the petition, filed Friday in the Supreme Court of New York County, the trial-level court in Manhattan.
Msnbc.com reported on Aug. 20 that Clark's attorney and accountant became the owners of the New York City apartment of another elderly client, a lawyer at Bock's firm, after the man's last will and testament was revised six times. They also received $100,000 each from the estate of the elderly man, Bock's former associate, Donald Wallace, and the accountant received Wallace's Mercedes sedan.
Statement by the family
The three relatives issued this statement through their attorneys, Thomas D. Goldberg and Amy K. Wilfert:
"The Clark family is extremely concerned by recent reports that raise troubling questions about Huguette Clark's advisors. The advisors in question are neither members of the Clark family nor were they retained at the behest of the family.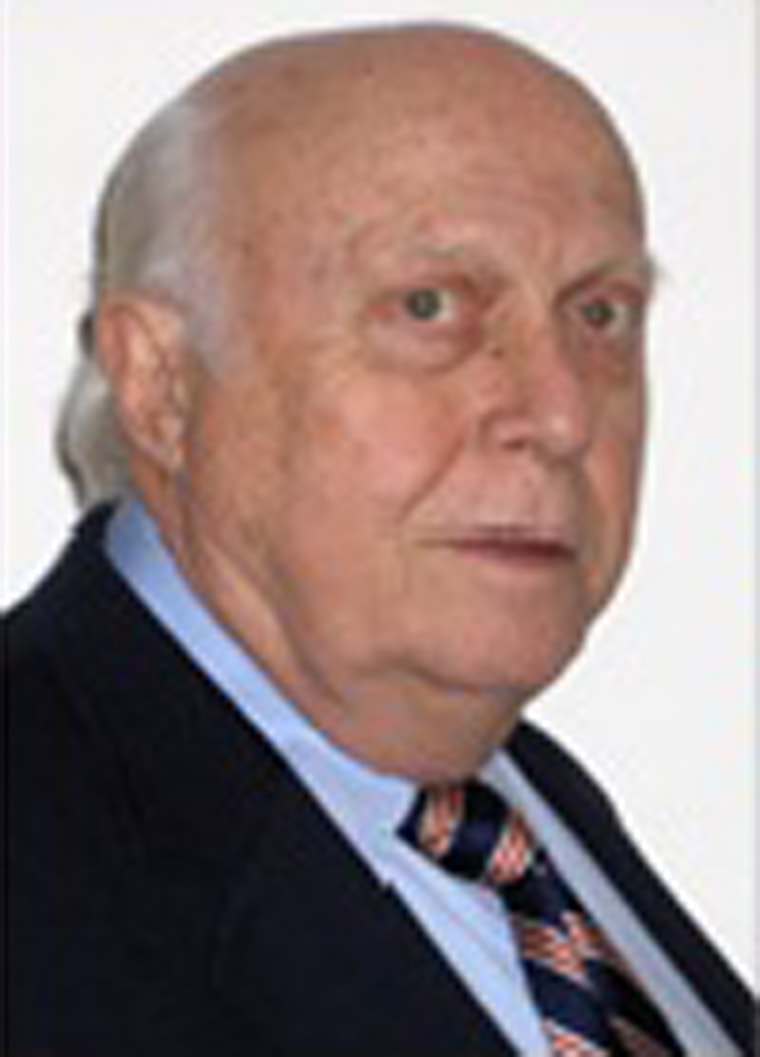 "Based on the press reports and other information available to the family, it appears that the advisors are improperly controlling Ms. Clark's affairs and limiting access to Ms. Clark. The allegations raised in the press include payments to benefit one of the advisors, Wallace Bock, mismanagement of Ms. Clark's financial affairs resulting in imposition of liens against her property, and improper efforts to pressure Ms. Clark to sign legal documents. The family is further concerned that Irving Kamsler, with the blessing of Bock, has continued as a fiduciary to Ms. Clark notwithstanding his felony conviction on a charge of attempting to disseminate indecent materials to a minor, and purported to obtain Ms. Clark's consent to the continued representation based on false and incomplete disclosure.
"Therefore, this morning, three cousins, each representing a different branch of the descendants of William Andrews Clark, filed a petition for the appointment of an independent guardian to manage Ms. Clark's affairs. The petitioners asked that, if the Court finds that relief is appropriate, it appoint as guardian a well-regarded and independent institution that has significant experience managing complex financial matters for wealthy individuals.
"Ian Devine, 57, of New York City, is a consultant to financial services firms and board president of an organization that provides supportive housing to homeless families and veterans in New York City.
"Carla Hall Friedman, 58, lives in New York City and is principal of Carla Hall Design Group, a brand communications and design consultancy. She serves as vice chair of two environmental organizations in upstate New York.
"Karine McCall, a published author and artist, resides in Washington DC. While living in London for many years, she was an active fundraiser for construction of a community center."
The petitioners say that Clark is frail and has poor eyesight and hearing, as would be common at her age, and that her "mental abilities are uncertain," but nevertheless "as a result of her age and physical condition, she has limited ability to understand and manage her financial affairs."
"Unless a guardian is appointed, Ms. Clark is likely to suffer personal and financial harm because she remains at risk of abuse from her purported fiduciaries, Bock and Kamsler," the petition says.
Update: Bock's spokesman, Michael McKeon, issued a brief statement Friday evening: "Mr Bock has and continues to act in the best interests of Ms Clark. Any allegation to the contrary is without support."
Kamsler's attorney, Elizabeth Crotty, sent this statement: "Mr. Kamsler has been Ms. Clark's accountant for many years. In that time, Mr. Kamsler has acted both professionally and diligently. It is unfortunate and questionable that Ms. Clark's distant relatives are ignoring her decision to live a private life and now seek to make her personal matters public."
A recent visit by the accountant
The relatives claim that:
Bock and Kamsler have controlled her affairs and access to her, blocking people, including relatives, who want to check on her well-being, by claiming that she does not want to see people. "Such representations are false," the relatives say.
Bock and Kamsler did not tell Clark of Kamsler's arrest and guilty plea to trying to entice 13- and 15-year-old girls in an Internet chat room to meet with him, sending them pornography and describing touching their private areas. "Neither Bock nor Kamsler disclosed these charges to Ms. Clark. While these charges were pending, they continued to manage Ms. Clark's affairs, and Kamsler continued to meet with Ms. Clark, alone and unaccompanied, in Ms. Clark's hospital room."
In December 2008, after learning of the guilty plea, Friedman and Devine met with Bock, saying it was inappropriate for Kamsler to continue as Clark's accountant. Bock replied with a letter saying Kamsler "was not deprived of his license" as a certified public accountant. "Bock downplayed the charges, claiming that Kamsler was 'the victim of a 'sting' operation' and agreed to plead guilty to avoid 'the time and expense and further publicity that a trial would engender."
Kamsler produced in November 2009 a letter that he wrote, signed by Clark, confirming that he had informed her of his conviction. That letter, the relatives say, demonstrates an abuse of trust, because Kamsler failed to disclose that he attempted to disseminate indecent materials to a minor; denied that he had committed a crime, contrary to his guilty plea; and falsely led her to believe that the sentencing judge had endorsed his ability to continue as her accountant, because the judge granted a "certificate of relief from civil disabilities," which allowed Kamsler to keep his license as a CPA. You can read Kamsler's letter here.
Bock and Kamsler gave the hospital false contact information for next of kin, as disclosed by the New York Post.
Bock solicited and received a check for $1.5 million to build a bomb shelter or security system in Israel for the benefit of his family. (Bock's spokesman has confirmed that this gift was made to the community there.)
Bock called a former paralegal in the office after msnbc.com reported that the DA was investigating, asking her not to discuss his dealings with Clark with anyone and encouraging her to leave town. (Bock's spokesman has said that this contact was entirely appropriate.)
Bock and Kamsler mismanaged her affairs, allowing four federal tax liens to be placed on her properties.
And "petitioners have learned from a person who observed the incident that on Thursday, September 2, 2010, Kamsler visited Ms. Clark in her hospital room, accompanied by his criminal defense attorney. Such a visit could hardly have the purpose to better Ms. Clark's health, safety and well-being."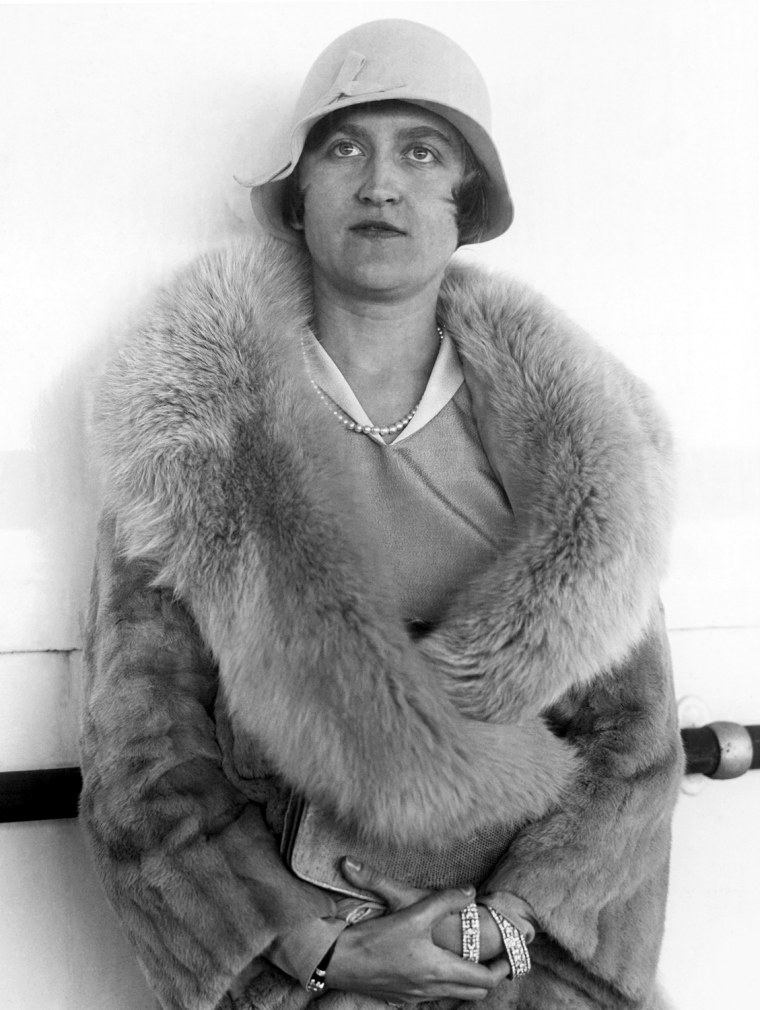 The relatives ask the court to bar Bock and Kamsler from visiting Clark, from presenting or sending her any documents to sign, from selling any of her property or signing any contracts on her behalf.
They also ask the court to appoint a financial institution to manage her finances.
The petition discloses that Clark lives at Beth Israel Hospital in New York City. (Msnbc.com has previously chosen not to disclose which hospital she is in, but now that location is a matter of court record. The hospital has been previously disclosed by New York newspapers.)
This week Bock's spokesman said that Clark had signed a will some time ago, but would not say who the beneficiaries were, or whether they include her attorney.
"We welcome an independent review," said McKeon, Bock's spokesman, "because we know it will demonstrate that Ms. Clark's affairs were handled appropriately, professionally and consistent with her wishes.
"Over the years," McKeon continued, "Ms. Clark has made all of her own decisions — including insisting on maintaining her privacy. In short, she has lived her life the way she has wanted to.
"Despite the numerous inaccurate assertions being made, Mr. Bock will continue to fulfill his professional obligations to honor and enforce her requirement of privacy."
In an article Wednesday on msnbc.com, Cynthia Garcia, a paralegal who worked for two years for Bock, in 2000-2002, described repeated unsuccessful attempts by Bock and Kamsler to persuade Clark to sign a will. Garcia said she didn't know whether a will was signed after she left Bock's firm. Bock's spokesman later said that she has signed a will "some time" ago; he would not say whether Bock is a beneficiary.
Clark was divorced in 1930 and is not known to have any children. Under New York law, if she has not signed a will or if that will were invalidated, Clark's estate of an estimated $500 million would flow to her nearest relatives, descendants from her father's first marriage. These include a far-flung group of about 50 Clark kin across the United States and in Europe, with whom she has had only limited contact, partly because Bock and Kamsler have barred visits to her, some of the relatives have said.
The criminal investigation is being handled by the same prosecutor as the Brooke Astor case, in which the son and attorney of the New York heiress were convicted of stealing from her. Huguette Clark's fortune is said to be about four times that of Astor.
---
Related content
More links for "The Clarks: An American story of wealth, scandal and mystery":
All of msnbc.com's reports and the TODAY Show videos on Huguette Clark are gathered at clark.msnbc.com.
Part one of the investigative report: At 104, mysterious heiress is alone now
Part two: Who is watching Huguette's millions?
The photo narrative from February on Huguette Clark and her empty mansions
A PDF file for printing the photos
Notes and sources on the Clark family