It's where security analysts believe al-Qaida first got its foothold in Southeast Asia, and at least a year before the U.S. invaded Iraq, it was the second front of America's so-called "war on terror."
Today, the Armed Forces of the Philippines (AFP) and the U.S. Joint Special Operations Task Force Philippines (JSOTF-P) say they have made strides in their southern Philippines counterterrorism mission.
"The safe havens are getting smaller on the islands," said Master Sgt. Wade Christensen, a U.S. Army Special Forces instructor who came to Mindanao in 2003 on his first tour. He's now on his second as part of JSOTF-P. "Since we've been here, there have been no attacks on the U.S. from terrorist organizations that originated here or terrorists that were trained in the Philippines."
So if the mission to defeat terrorist networks and to eradicate safe havens has been successful, why are U.S. Special Forces still operating in the southern Philippines?
"The simple answer is that the Abu Sayyaf and Jemaah Islamiyah terrorist groups are still here," said U.S. Navy Captain Robert Gusentine, the JSOTF-P Commander.  "They're still active. They still aspire to violence. They still aspire to be a regional threat."
The Philippine military, in turn, says it still needs U.S. assistance in training its security forces and getting the momentum on economic development going. "Our defense budget [is] not that much," said Col. Aminkadra Undug, AFP Commander of Special Forces (Airborne). "If we really want to finish off and continue with the development of that area…we have to continue."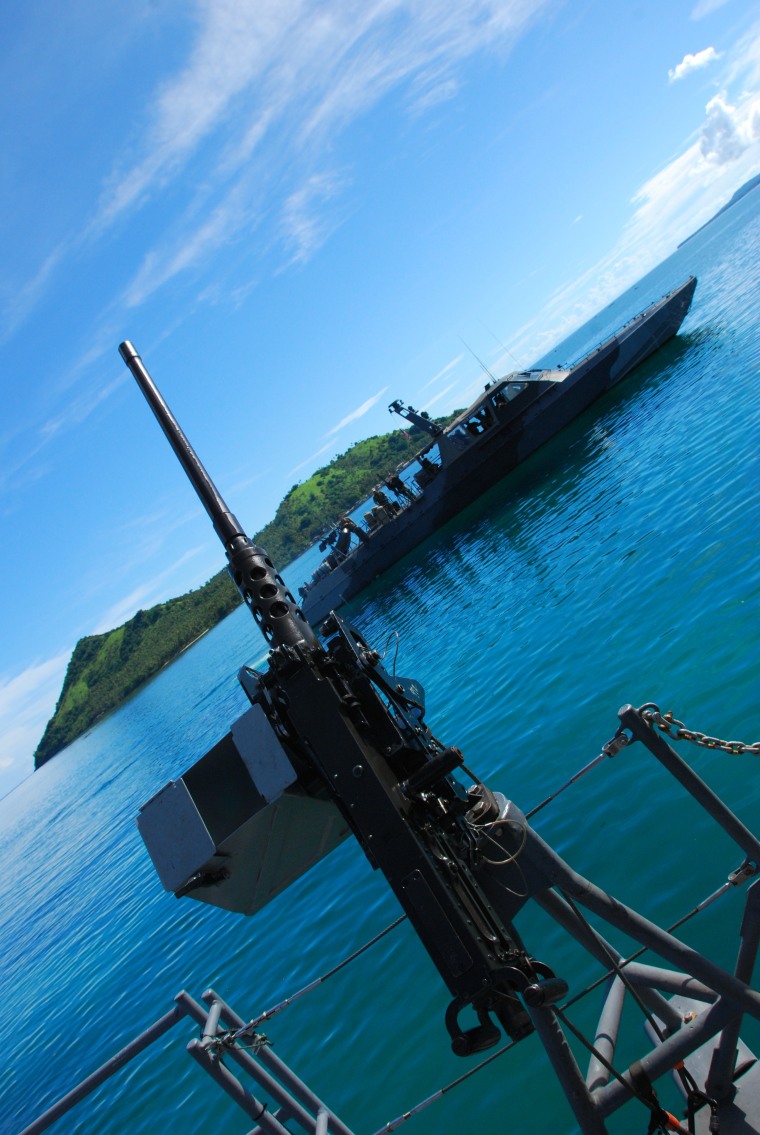 But some regional security specialists say the payoff today isn't worth it.
"We've been there for so long, and there are real improvements," said Zachary Abuza, a professor at the National War College. "But considering how long we've been there and the money we've put in, they're not that big improvements…The quality of the AFP, the training and the investment, isn't where it should be."


Containing China?
Among some Filipinos, there's another answer: that Washington is trying to engineer a return to the Philippines after shutting down two key military installations in the 1990s, Clark Air Base in 1991 and the Subic Bay Naval Station in 1992.
"People who are opposed to the U.S. military bases believe that the Americans are here not to provide security to the Philippines, they are here to advance their interests," said Professor Benjamin Lim of the political science department at Ateneo de Manila University. "They are convinced that Washington's motive precisely is to contain China, [and] the presence of the Philippines is to lay out the framework to strengthen Washington's motive."
U.S. officials dismiss the charges.
"The United States has no request, no need for bases in the Philippines," said Harry Thomas, Jr., the U.S. Ambassador to the Philippines. "We're here with JSOTF-P, our joint special operations task force, temporarily to eliminate terrorism, not to stage bases. We don't want a conflict with China."
Perhaps.
During Sino-U.S. talks in March this year, Chinese officials asserted that the South China Sea is one of their government's "core national interests," a phrase that elevates the region to the same level of sovereign importance as Tibet or Taiwan.
Washington's public response didn't come until July, but it was strongly worded. On a visit to Vietnam for meetings with her counterparts from the Association of Southeast Asian Nations (ASEAN), Secretary of State Hillary Clinton spoke at length about South China Sea territorial sovereignty and the peaceful resolution of disputes. "The United States, like every nation, has a national interest in freedom of navigation, open access to Asia's maritime commons, and respect for international law in the South China Sea," Clinton said.
Her comments triggered an immediate and angry reply from Beijing. "The seemingly impartial remarks were in effect an attack on China," said the Foreign Ministry.
In the meantime, relations between China and several neighbors have turned prickly.  Seoul was disappointed that Beijing refused to criticize North Korea for allegedly sinking a South Korean warship in March. And last month a diplomatic dispute with Tokyo grew alarmingly heated over the Japanese arrest of a Chinese fishing captain who had rammed into Japanese patrol boats near a disputed island chain.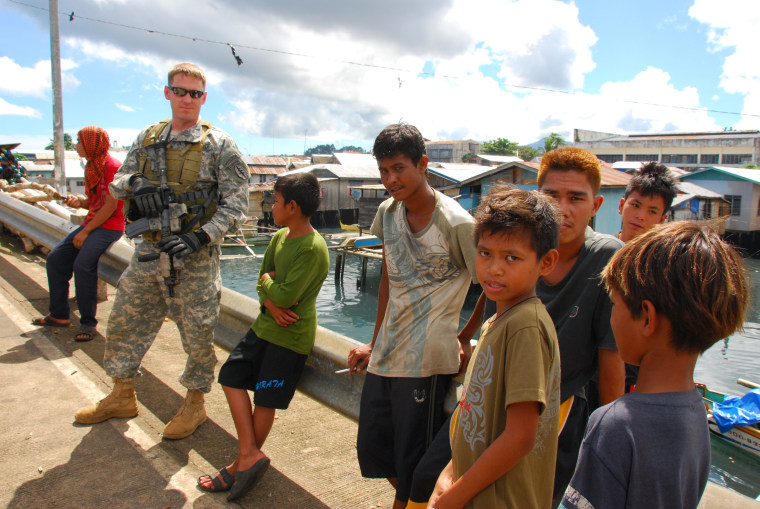 "The new threat is China," said Manny Mogato, a Reuters journalist who's been covering Philippine defense issues and the insurgency for years. "Remember they planted flags in the ocean." (In August, the Chinese announced they'd sent a submersible to the ocean floor and planted a China flag.)
"The Chinese have become very aggressive about the South China Sea," said Abuza, from the National War College. "This does terrify the Philippines, because they have no way to defend their claims in the South China Sea. They have no Navy. Their Air Force is absurd. So they really need the Americans there and committed to the regional security." 
"I think Philippine officials, especially the Philippine military, are afraid of China," said Lim, the political science professor. "And they would like American support to contain China."
Which helps explain why some may be hoping the Americans stick around.
The perception is that the "Americans are positioning themselves for China," said Mogato. "They believe that's why the U.S. developed the areas around General Santos City on southern Mindanao [island] for long-term preparations against China. That location cannot be reached by Chinese long-range missiles [and] it's suitable for U.S. navy ships."
We want Uncle Sam?
The Armed Forces of the Philippines is not the only group that might want a permanent U.S. military presence back in the Philippines. Villagers on Jolo island do, too – but for entirely different reasons.
"Why not?" said Nurada Abdurajak, a local official in Panamao, a city in the province. "They are not harming the people…They are securing our security here."
And – in a country which has long enjoyed a close relationship with the U.S. – it was a common refrain that the Americans could be relied upon to provide much-needed aid and assistance. "We [thank] the U.S. government…for providing us a lot in services and [economic] development," said Salim Aloy Jainal, a former mayor of Jolo City.

But the cozy relationship also explains why any potential tension between China and the U.S. could prove complicated for the Philippines.
"To us, [the Japan-China territorial dispute in September] looked like a showdown," said Lim.  "And it's disturbing. We have military cooperation with the U.S. At the same time, we have economic cooperation with China. We might be forced into making a choice…We want help from both sides."
Adrienne Mong is an NBC News Correspondent based in Beijing, China.