/ Source: msnbc.com news services
An Irish Republican Army dissident was convicted Friday for the 2009 murders of two unarmed British soldiers — the first such killings in Northern Ireland for more than a decade — but a second suspect was acquitted.
The judge sentenced Brian Shivers, 46, to life in prison after concluding he was one of two masked gunmen who riddled off-duty soldiers with more than 60 bullets as they collected pizzas outside an army base. Two soldiers died while four other men, including two delivery men, were wounded.
But Justice Anthony Hart said DNA evidence linking Colin Duffy, 44, to the attackers' getaway car was inadequate to prove he was the other gunman or involved in planning the attack.
Duffy, a reputed senior IRA dissident who has been at the focus of several previous failed police investigations, was expected to walk free from Antrim Crown Court west of Belfast.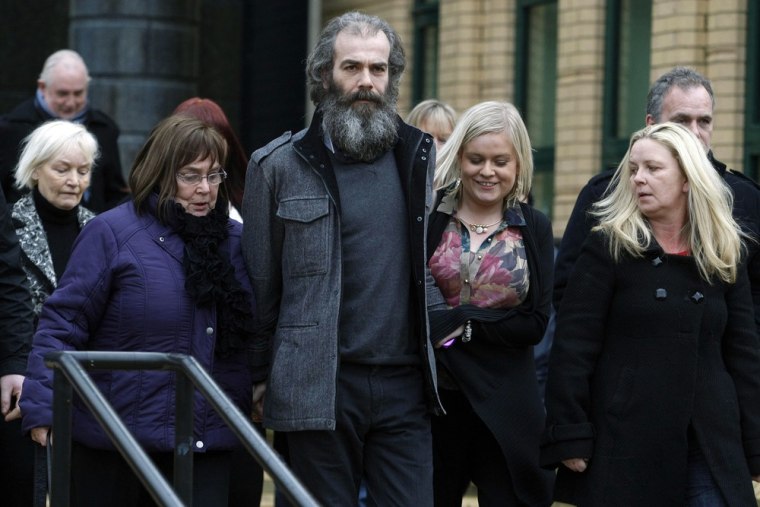 The two soldiers slain, 21-year-old Patrick Azimkar and 23-year-old Mark Quinsey, were shot repeatedly at close range as they lay wounded on the ground outside the Massereene army barracks near Antrim. They and friends had gone to the gate to collect pizzas just hours before their scheduled deployment to Afghanistan.
Detectives appeared to catch a critical break when the attackers' escape vehicle was recovered intact. Throughout their decades of violence aimed at forcing Northern Ireland out of the United Kingdom, members of the IRA and its dissident offshoots almost always burn their vehicles and clothes after shootings to destroy forensic evidence — but this time, the fire set in the car had quickly petered out.
During the six-week trial, forensics specialists testified they found DNA traces of both Duffy and Shivers in the car.
Duffy's DNA was detected on a buckle of a seat belt and on a rubber globe — equipment useful for the gunmen to protect their hands from absorbing traces of gun powder, or to leave fingerprints on the car.
Shivers' DNA was found on a book of matches in the car used in the failed bid to torch it.
The judge said other evidence against Shivers, including his contradictory explanations for where he was on the night of the attack, helped to convict him.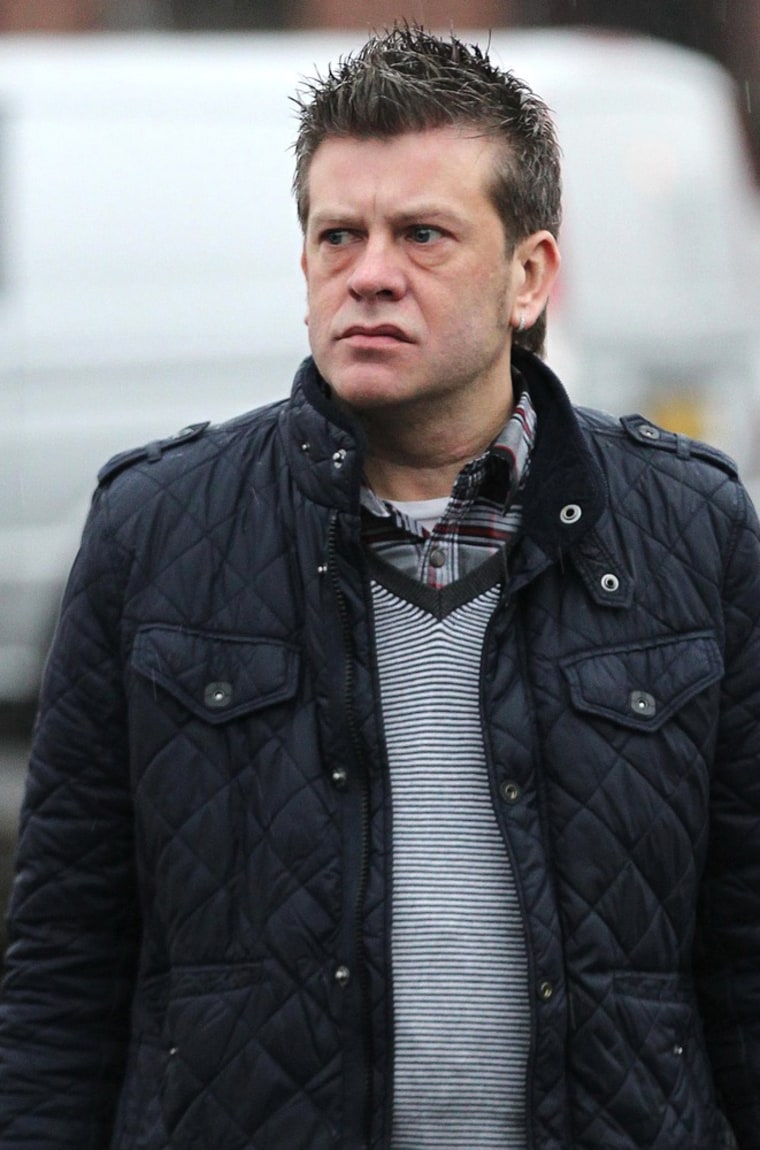 But the judge said the DNA evidence linked Duffy only to the car, not to the attack, and witnesses offered alibis for his location on the night.
"I consider that there is insufficient evidence to satisfy me beyond reasonable doubt that whatever Duffy may have done when he wore the latex glove, or touched the seat belt buckle, meant that he was preparing the car in some way for this murderous attack. And I therefore find him not guilty," Hart said during a judgment that took nearly three hours to read.
Azimkar and Quinsey were the first soldiers to be killed in Northern Ireland since February 1997, when an IRA sniper fatally shot Lance Bombardier Stephen Restorick through the neck as he chatted to a motorist at a road checkpoint.
The BBC reported that the sister of Sapper Quinsey, Jaime Quinsey, said her family was "a little bit closer to justice" as a result of the court verdicts.
However, she told a press conference in Antrim on Friday that they were still not able to get closure and that the killings had been a "vicious and cowardly act".
The IRA called a cease-fire later that year and, in 2005, renounced violence and disarmed in support of Northern Ireland's Good Friday peace accord of 1998.
Several splinter groups continue to mount sporadic gun attacks and bombings, most recently Thursday night in Northern Ireland's second-largest city of Londonderry, when two bombs detonated near tourist and welfare offices.