Here she comes — Miss America! But first, some badly needed nips and tucks. As the grand dame of beauty pageants goes on the air for the 50th year on Saturday, she comes with a revamped image, but will it be enough to lure back dwindling TV audiences?
Last year, ratings for what was once an annual must-see event for American families dipped to an all-time low — just over 10.3 million viewers, down from about 85 million in its heyday in 1960.
"It dragged too much," says Art McMaster, who became the Miss America Organization's acting CEO in January. "We decided to cut it down to get a faster-paced, hipper type of show this year."
Exit ... stage left
The Miss America Organization, producer Bob Bain and ABC chopped the Atlantic City telecast from three hours to two.
Something had to give — and there was plenty of grist to choose from. The parade of contestants introducing themselves to the national audience, coy chats with the program MC and the like. But the obvious — to some, unthinkable — target for the cutting room floor was the talent competition.
As it was, only five of 52 acts judged in pageant preliminaries remained in the broadcast, having suffered in previous cuts. But now the whole segment was under threat.
This year, just two acts will be televised.
"We were considering showing the one top talent — but then decided that the head-to-head competition format was more exciting," says McMaster. Beyond that, displays of talent and interviews with contestants will be confined to video clips, artfully edited to keep a snappy pace a la "Survivor" and "The Apprentice."
To be sure, the talent has had its inspiring moments, as in 1994 when Heather Whitestone performed her ballet "Via Dolorosa" and became the first deaf woman, first woman with any obvious disability, to become Miss America.
The women have covered the spectrum of high camp — performing jokes and ventriloquist acts, and tap dancing their way through medleys of patriotic tunes. Some of the bloopers were legendary — as in 1949 when Miss Montana rode a horse on stage, but the horse stumbled and nearly threw her into the orchestra pit. Another competitor flung a flaming baton and accidentally clobbered a judge.
But the bigger problem, argues Leonard Horn, CEO of the Miss America Organization from 1987 to 1999, was that the talent got homogenous and boring. He complains that contestants started choosing old tunes and even old looks based on what succeeds in local pageants, which are run by volunteers steeped in pageant tradition.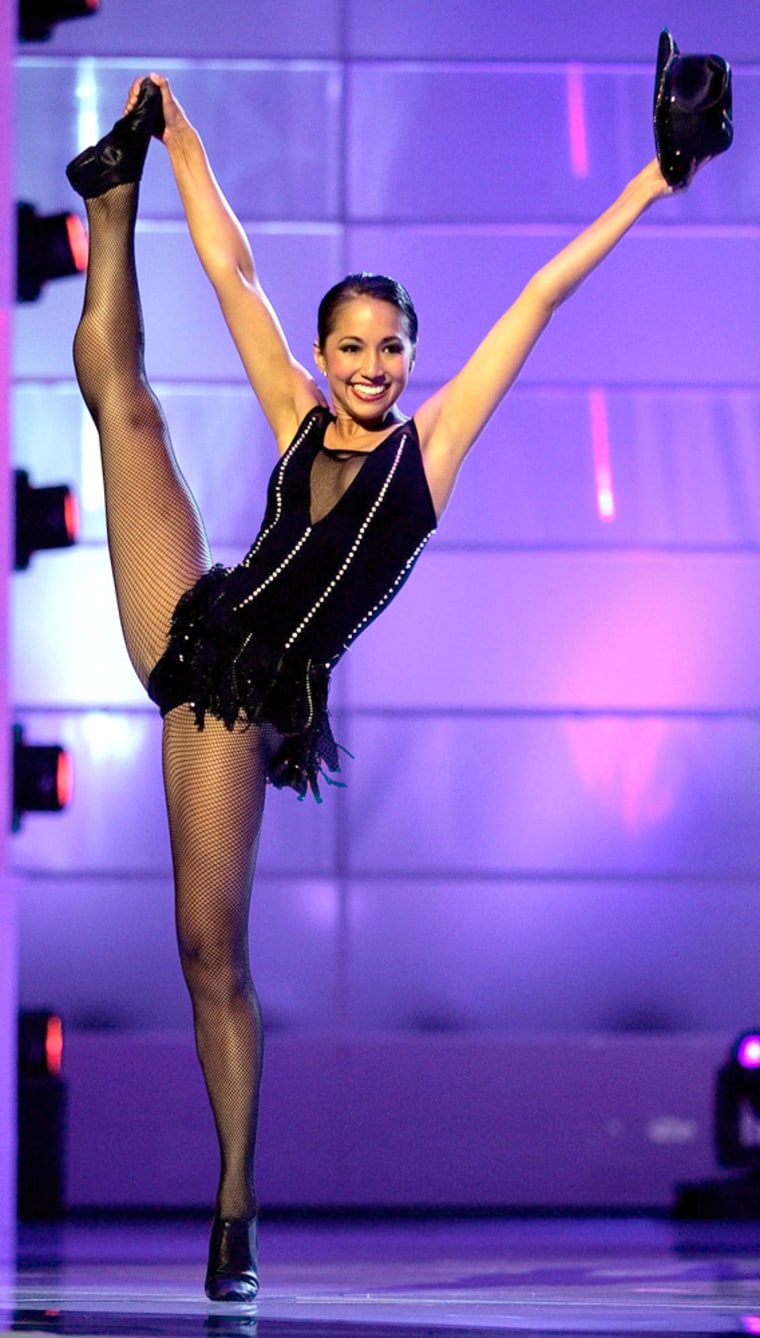 "By the time (the contestants) reach the national level they no longer look like fresh girls or 21-year-olds.... They look like 40-year-old Stepford Wives," says Horn. "If they are going to relate to the women in audience, they have to look and act like their peers."
He argues that what the talent needed was not the ax but a radical update.
As far as ABC was concerned, TV viewers voted with their remotes. The more committed viewers watched the parade of evening gowns and casualwear, and above all, the swimsuit competition. But when contestants crooned, tapped and twirled their way across stage, viewers clicked away in droves, only coming back again for the crowning in the last 10 minutes of the show. It only got worse as more and racier alternatives became available on cable.
The pageant has been revised, updated and tweaked over the years. One of the biggest changes of the pageant's recent history came in 1997, when Miss America began allowing two-piece swimwear for the first time, in an effort to highlight contestants' "individuality." This year, suits are skimpier than ever, according to pageant organizers, in an effort to highlight how "fit" contestants are.
But the talent portion is the sacred cow. It remains the most obvious thing setting Miss America apart from other major pageants, most notably Miss USA, which never billed itself as much more than a skin show.
Miss America started as a bathing beauty competition in the 1920s but added the talent segment in 1935, even before it started broadcasting from Atlantic City. Aside from basing 30 percent of each contestant's total score on talent, the organization requires each woman to put forward a "platform" on a social issue that she chooses to work on. The Miss America Organization, which has 52 state franchises and 1,200 local chapters, gave $45 million in scholarships to young women last year alone. The organization worked hard to project a loftier image than an array of other pageants, especially Miss USA.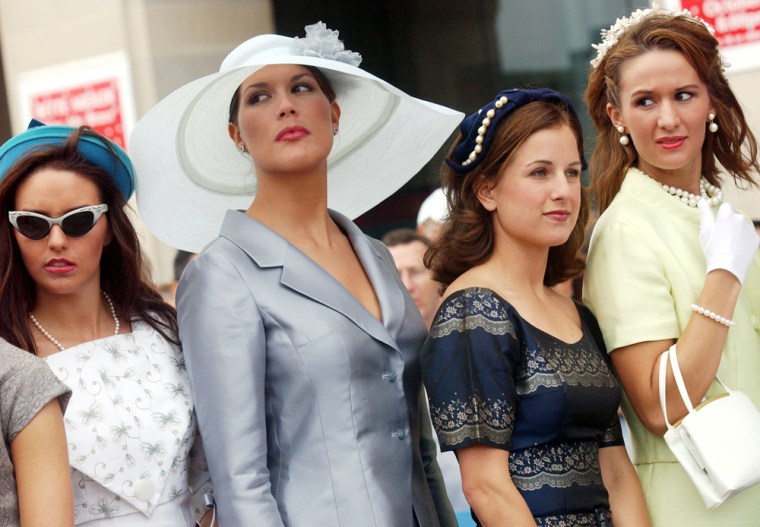 But greater virtue wasn't winning greater ratings.
In July the Miss America Organization announced that only one act would be shown in the telecast — the winning performance from among the 52 contestants.
The idea outraged long-time pageant planners. Among them was former CEO Horn, who says the move showed that ABC is now calling all the shots.
"I think ABC doesn't have a clue, and I don't even know that they care about the core values of the program," says Horn from his home in Tennessee, where he retired after leaving Miss America.
In August, the Miss America Organization, ABC and producer Bain came up with a new formula that apparently worked better for the traditionalists and the ratings gurus: Each of the last two remaining contestants — whittled down through the swimwear, casualwear and evening gown competition, as well as a current affairs quiz — will have two minutes during which to showcase her talent in the final battle for the tiara.
TV reality
It is not by accident that the latest tweak to Miss America gives the pageant the cast of reality television programs.
The main competitor is already well on its way down this path. In 2003, Miss USA, owned by Donald Trump and NBC, launched a new promotional effort, by leading up to the pageant telecast with a special Miss USA edition of "Fear Factor" "featuring six beautiful, yet top secret Miss USA delegates." The viewing audience for the pageant soared by 50 percent overall, to 11.4 million viewers, and "Fear Factor" dominated all the competition that night.
(MSNBC is a joint venture owned by Microsoft and NBC News.)
This year, ABC and the Miss America Organization have started to bill the telecast as a forerunner to reality shows. The emcee of this year's Miss America pageant is even borrowed from reality TV. Chris Harrison hosts ABC's programs "The Bachelor" and "The Bachelorette."
"Miss America is a company with a lot of ideals…," says McMaster. "We will never back away from the ideals of the organization. We will change,… but there is only so far we can go."
Just how far to go is more than an academic question — television revenues are the lifeblood of the organization.
McMaster is the latest of five CEOs to run the Miss America Organization in as many years, and clearly has his work cut out to revive TV ratings while not alienating what he calls "the Miss America community."
"I'm hoping to be the person to turn this around," says McMaster.
On his watch, the not-for-profit organization has replaced its public relations firm and communications director and brought in at least five new Miss America board members, all prominent names in media and business, including former Miss America Phyllis George and Fox television legal maven Greta Van Susteren.
"I do not believe a Miss America program could survive without television," says Horn. "It wouldn't get the revenue, or the contestants if they are not ultimately going to be competing on national television."