U.S. Thanksgiving holiday travel will surpass pre-9/11 levels for the first time even as fuel prices zip along at lofty levels, the AAA motor club said.
About 37.2 million people will travel more than 50 miles from home for the holiday, up 3 percent from last year, despite gasoline prices more than 30 percent higher than a year ago, according to the group's survey of 1,300 adults.
Roughly 82 percent of those travelers will go by auto, which is also up about 3 percent from last year, the AAA found in its survey.
Gasoline prices on Friday were $1.948 per gallon, which is down from a month ago, when the national average was $2.019 per gallon, and about 10 cents below the record hit last spring.
Fuel prices have surged on the back of high crude oil costs, which hit a peak of $55.67 a barrel in late October on worries over global supplies before moderating to around $47 a barrel.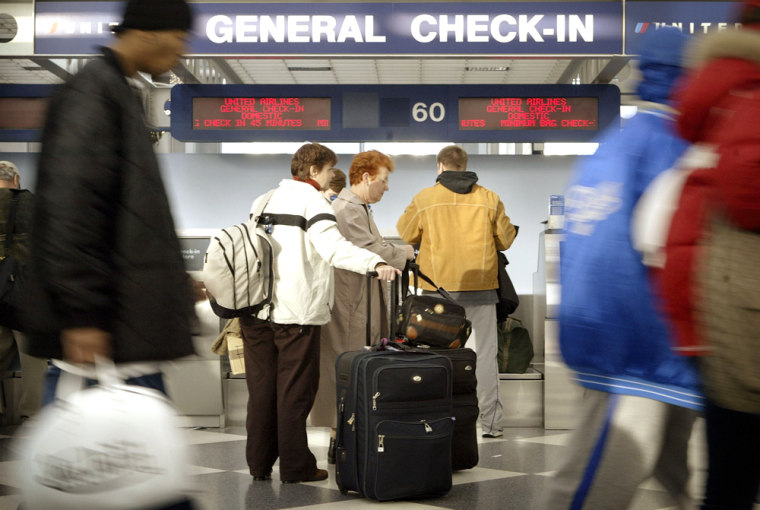 "Traveler's increased confidence in both the economy and airline security will make this an extremely busy travel holiday," said AAA Vice President Sandra Hughes.
More will travel this year, Hughes said, than in 2000, which she said was the "high water mark for the travel industry." Travel slumped after the Sept. 11, 2001, terror attacks on New York and Washington.
About 12 percent of travelers will travel by airplane, up 4 percent from last year, and about 5 percent of the total will travel by train or bus.
The highest prices for regular gasoline were in Hawaii at $2.436 a gallon, followed by California, at $2.34, the AAA said in its survey.
Other states with prices averaging more than $2 were: Nevada, $2.20; New York, $2.13; Alaska, $2.08; Idaho and Connecticut, $2.06; Arizona, Oregon and Washington, $2.05; Massachusetts and Rhode Island, $2.04; Washington, D.C., $2.03; Florida, $2.02; Maine and Wisconsin, $2.01; and Montana, $2.00.
The AAA, the largest travel association with more than 47 million members, recorded the highest gasoline price ever in outright price terms not adjusted for inflation on May 26 this year, at $2.054 a gallon.