/ Source: msnbc.com staff and news service reports
As soon as he said "yes" to being pope, Cardinal Joseph Ratzinger made his first major decision: He chose a new name.
He was, of course, free to pick from any of his 264 predecessors, use his own first name or come up with something new.
Vatican-watchers will read the choice of Pope Benedict XVI like tea leaves, looking for clues to the spirit of his new papacy.
If Ratzinger was paying tribute to the last pontiff of that name, it could be interpreted as a bid to soften his image as the Vatican's doctrinal hard-liner.
Benedict XV, who reigned from 1914 to 1922, was a moderate following Pius X, who had implemented a sharp crackdown against doctrinal "modernism."
On the other hand, he may have been honoring Saint Benedict of Nursia, who was regarded as a strict disciplinarian and is the patriarch of Western monasticism. He is believed to have lived between 480 to 547 AD.
Tradition since 996
According to conclave ritual, the new pope gives his name to the cardinals while they are still gathered in the Sistine Chapel.
The name was first revealed to the world in the "Habemus papam" ("We have a pope") announcement from the balcony of St. Peter's Basilica on Tuesday, shortly before Benedict XVI gave his first blessing.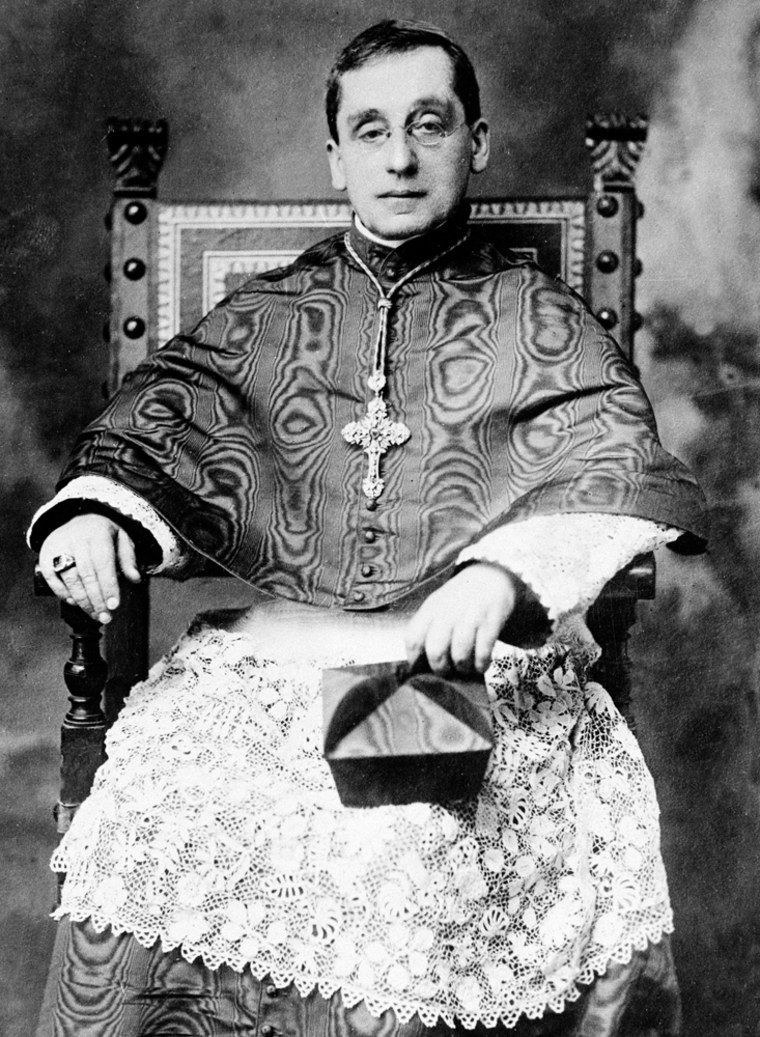 In the early church, most popes kept their own names, which accounts for such archaic appellations as Adeodatus, Formosus, Hyginus and Anastasius Bibliothecarius.
In the 20th century, three popes took the name Pius, one Benedict, one Paul, and one John.
In 1978, the newly elected patriarch of Venice, Albino Luciani, combined John and Paul to become the first John Paul in papal history. In deference to Luciani, who died after only 33 days in office, his successor became John Paul II.
Choosing a new name as pontiff did not become a tradition until 996, when Bruno, the first German pope, became known as Gregory V. Named after a pagan god, the 6th-century priest Mercury changed his name to John II upon becoming pope.
Over the centuries, the most popular name has been John. Twenty-three popes have taken the name of Jesus' most beloved apostle, followed by 16 Gregories, 16 Benedicts (including the latest) and 13 Leos.
Benedict, which comes from the Latin for "blessing," is one of a number of papal names of holy origin such as Clement ("mercy"), Innocent ("hopeful" as well as "innocent") and Pius ("pious").