• August 5, 2005 |
When a 'Dateline' story invites some self-criticism (Josh Mankiewicz, Dateline Correspondent)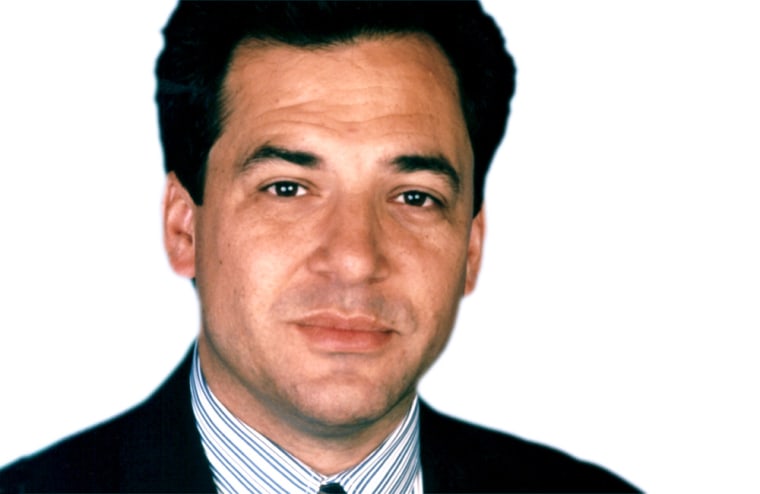 The missing persons media coverage was a piece I had wanted to do for some time. This past February, I proposed it at a "Dateline" story meeting, and David Corvo, the executive producer of "Dateline," agreed to do it and was enthusiastic about it. I think from the beginning he knew that any examination of the way we do business— particularly vis-a-vis the coverage of Laci Peterson and other stories of that type— would involve some self-criticism. But my hat's off to David; he never hesitated, and that's why a fairly hard-hitting story about the national-news business is appearing on a network newsmagazine.

Until I began to research this story, though, I had no idea how lopsided the numbers really were as pertains to missing Americans. Most aren't young, attractive, white women. In fact, most are men. About 30 percent are black, a much higher percentage of the missing than blacks are of the U.S. population. And they attract almost no coverage nationally.

Why is that, I wondered. The answers aren't easy ones. With every dollar being squeezed and every budget scrutinized, there's clearly a temptation on the part of news managers to try to go where they think the audience is. And the hard truth is that stories like Laci Paterson spike the audience numbers. The highest-rated "Dateline" of last season was Matt Lauer's interview with Amber Frey. The second highest was the interview with Scott Peterson's half-sister. So why do we do it? Because it works.

But every decision like that forces other decisions down the road. Whenever you cover something, you're making a tacit decision NOT to cover something else, because there's a finite amount of airtime [and money for news coverage]. When "Dateline" does six hours on Laci Peterson, that means a lot of other things don't get on the air.

And stories like Tamika Huston's are among them. I think Neal was nothing short of courageous in his decision to sit down with me; there was very little upside for him. But he did it anyway. And he's followed that up just today, by asking producers and reporters to make use of a company-sponsored list of diversity-based sources, a list that will guarantee that when we do a story, we're not always talking to the usual suspects.

Beyond that, asking tough questions of a close friend was one of my least favorite moments. But at the same time, I was proud to work for someone who encouraged me to ask them.
"What's Missing?" airs on "Dateline NBC" Friday, 8 p.m./7 C.
Bookmark this new blog! And e-mail Dateline@MSNBC.com with your thoughts and reactions.
• August 5, 2005 |
Thought-provoking and disturbing  (Neal Shapiro, President, NBC News)
Laci Peterson, Natalee Holloway and Jennifer Wilbanks have become household names. But what about Tamika Huston? In an upcoming report, "What's Missing?" to be broadcast on "Dateline" Friday, August 5, Josh Mankiewicz travels to Spartanburg, S.C. to tell the story of a beautiful young woman who went missing under suspicious circumstances. Tamika's aunt, Rebkah Howard, is a public relations executive who worked tirelessly to get Tamika's disappearance on the national news broadcasts. After having a hard time getting past the front door, she and other critics began to question if the decisions to cover one missing person over another has anything to do with their race. For while Tamika is middle class and attractive, she is also black.
"What's Missing?" takes an unprecedented and critical look at television news coverage of high profile missing person cases, and why the subjects seem invariably to be attractive, female and white. The broadcast explores the media's decision-making process, the role race plays in story selection on network newscasts, and how and why some believe that certain stories make the news cycle over and over again, while thousands of other missing person stories never get a single mention.
The newsmagazine reached out to news executives at CBS, ABC, Fox, CNN and MSNBC/NBC to discuss the issue, and NBC News President Neal Shapiro was the only executive who talked with "Dateline."
Below is Neal Shapiro's blog entry about being interviewed by Josh Mankiewicz for this story:
• August 4, 2005 |
A sensitive word (Lisa Green, Senior Producer, Broadcast Standards, NBC News)
"Black & White" tells the story of a still-grieving son and a retired detective who reopened an investigation into the 1964 homicide of Johnnie Mae Chappell. It's a moving story that posed a delicate language issue for our producers. 
Back in 1964, the detective's partner interviewed a suspect in the case who used a racial epithet —what I'll call the "n-word" — as he told police what happened that night. As a rule, we don't broadcast that word on NBC News.  Should we include it in this report?
Dateline management debated.  The word is offensive to many viewers. But the suspect's use of the word suggested that the killing was racially motivated.  In the end, we decided the word had a place in the report if we "bleeped" the detective's use of the word, but showed it on screen as an excerpt from a court document in the case and alerted viewers about what they would hear.  So, when you watch the report, before you see the word, you hear this from correspondent Dennis Murphy: "Detective Cody's partner … was also there for the interrogation, which revealed racism in some ugly language."  (The introduction to the report also includes a warning to viewers.) 
We think this solution allows Dateline to report the story fully, while letting viewers know that they might feel uncomfortable about some of its contents.  
I hope you watch the report, then let us know what you think.
E-mail us at Dateline@MSNBC.com.
• July 29, 2005 |
Meeting the Forbes (Soraya Gage, Dateline producer)
It was the summer of 2003 when I was assigned a story about under-age drinking. I was really having trouble coming up with a unique approach to the story, when Jennifer Sherwood, a booking producer on "Dateline," proposed meeting with a woman who had recently written an article about under-age drinking in Westchester.
Jennifer and I went up to Hastings-on-Hudson one summer afternoon and met with Thom and Deirdre Forbes.
I found them very engaging. They later told me they were in their 50s but at the time, they seemed younger to me. Our discussion swept over various aspects of the drinking issue. They told me they were trying to keep their teenage son away from drugs and alcohol, that they were both recovering alcoholics. They had both worked at the Daily News, he as a writer and she as a photographer. In the course of the conversation they mentioned that their 19-year-old daughter was a heroin addict who lived downtown in New York. I was very intrigued by the ironies in their lives and how many people would be able to connect with them. 
After leaving them that day, I thought that they would be a great family to profile about addiction in America. Their own personal struggles with addiction combined with their efforts to keep their son away from under-age drinking and drug use was a good story. The added element of trying to save their daughter from a heroin addiction would be a very powerful story.
But how to convince them to cooperate?
It was surprisingly easy because we decided that they would document their own story with a small camera that we provided them. That way we wouldn't be intruding on their very personal struggle. They were remarkably good at shooting and recorded themselves quite often, including meetings with Carrick, their daughter. 
I asked them if I could meet with Carrick and set up a lunch downtown. She was nervous at the lunch, but she is obviously a very intelligent young woman.
I asked her if she would allow us to spend a day video-taping her every day life. She agreed and we set up a day about a week later. That day, she and her boyfriend were very open to allowing the field producer see them shooting up heroin. It was entirely spontaneous and obviously something they had to do several times a day because they were both addicts. They were surprisingly open about talking about their addiction as well.
When the field producer brought the video back to the office and we looked at it, we had concerns that it might seem voyeuristic so we decided not to shoot that again if it happened. But we felt it was important for people watching this documentary to see the realities of addicted life.
As the year progressed, we didn't know what direction the story would take. There were so many ups and downs for the family as they tried so hard to help Carrick recover. Time and time again, they were let down. But amazingly, they never stopped loving her or believing she would recover one day.
And because she was finally willing to save herself, she did recover.
E-mail Dateline@MSNBC.com with your thoughts.