/ Source: The Associated Press
Secretary of State Condoleezza Rice plans to visit Afghanistan to encourage continued democratic progress amid rising violence that authorities blame on resurgent Taliban militants.
The State Department announced Tuesday that Rice will travel to Afghanistan, Kazakhstan, Kyrgyzstan and Tajikistan next week for discussions on economic development, security matters and democracy building. She may also visit other countries, spokesman Sean McCormack said.
A bomb exploded Tuesday near a key crossing point on the Afghan-Pakistan border, killing three people and wounding 20.
About 1,300 people have been killed in the past seven months in the worst insurgent violence since U.S.-led forces ousted the hard-line Islamic Taliban regime from power in 2001, when it refused to hand over al-Qaida leader Osama bin Laden after the Sept. 11 attacks.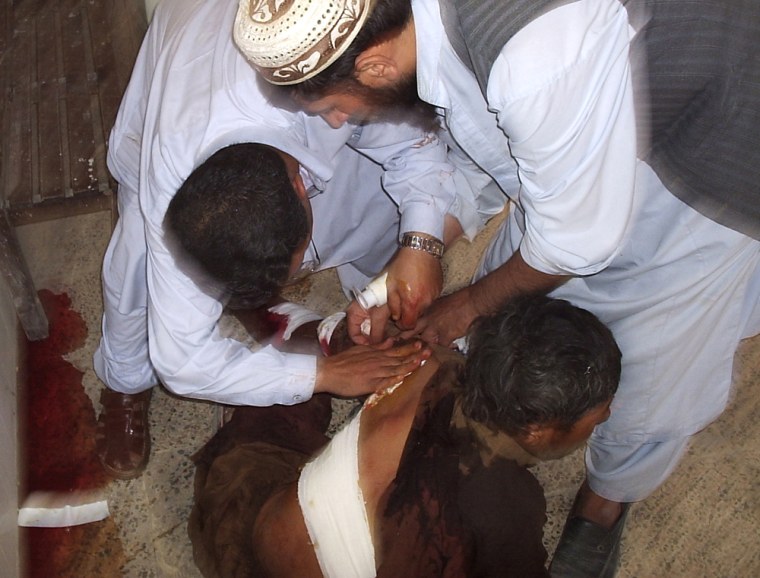 More than 6 million Afghans voted in largely smooth elections last month, a step the United States cheered as a sign that Afghanistan was making steady political progress. Results are expected on Oct. 22, after Rice's visit.
Nearby in the former Soviet republic of Kazakhstan, police raided the office of a pro-democracy youth group on Tuesday in what the group's leaders said was part of a government crackdown on opposition ahead of December's presidential election.
Kazakh President Nursultan Nazarbayev, who is seeking re-election in the Dec. 4 vote, has drawn accusations of authoritarianism during his 16-year rule in the oil-rich Central Asian nation.
Western observers praised July elections in Kyrgyzstan, calling the voting an improvement over parliamentary elections earlier this year. That flawed election led to a popular uprising that ousted longtime President Askar Akayev, who fled to Russia.
U.S. troops to remain in Kyrgyzstan
President Kurmanbek Bakiyev, a former opposition leader, has pledged to pursue an independent foreign policy, and questioned whether a U.S. base that supports combat operations in Afghanistan is necessary. Kyrgyzstan hosts both U.S. and Russian military bases.
Defense Secretary Donald H. Rumsfeld later won assurances from Kyrgyz officials that American troops can stay for as long as they are needed.
Tajikistan's president, Imomali Rakhmonov, has maintained a tight grip on power and shown little tolerance for dissent. He has jailed several former loyalists and opposition leaders in recent years in what critics say is an attempt to secure his position.
"If you look at each of them, they're at various and different stages in terms of their political and economic development," McCormack said Tuesday.
Rice's trip will "underline our support for those who will undertake the necessary political and economic reforms, to have respect for human rights, promote freedom of speech, to promote good governance," McCormack said.