Thirty-seven-year-old Democrat Stephanie Murphy is expected to make history as the first Vietnamese-American woman elected to Congress, with a projected win in Florida's 7th Congressional District. Murphy is projected to defeat John Mica, a 23-year Republican incumbent, despite only starting her campaign this past June. Here are five things to know about her.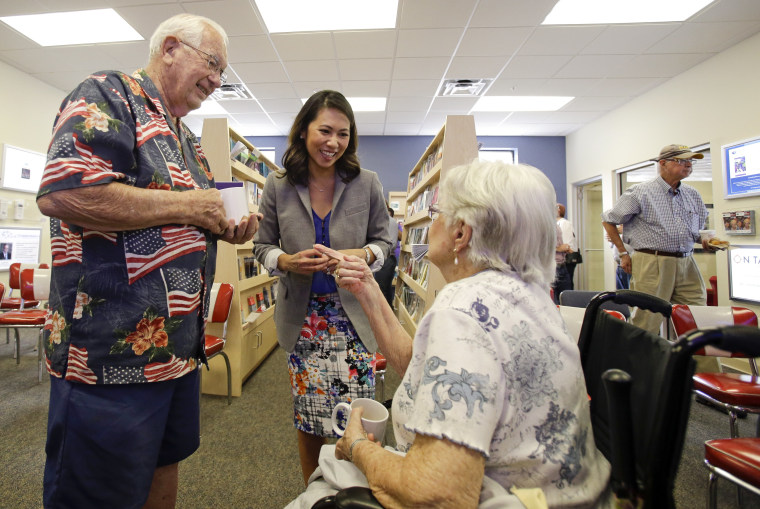 1. She is the first Vietnamese American woman elected to Congress.
Murphy is the first Vietnamese-American woman — and second ever Vietnamese-American person — elected Congress.
The mother of two children, she has received endorsements from President Barack Obama, Vice President Joe Biden, and the Human Rights Campaign. Murphy supported the No Budget, No Pay Act, which would prevent members of Congress from being paid unless a budget and appropriations bills are passed.
2. She is the daughter of Vietnamese refugees.
Murphy and her family immigrated to the United States when she was only one year old. Her parents fled communist Vietnam by boat and were rescued by the U.S. Navy at sea. Murphy's parents worked blue collar jobs during the day and cleaned office buildings at night to support her and her brother. After the Sept. 11, 2001 attacks, Murphy joined the Department of Defense, attributing it to wanting to protect the country that rescued her family from sea.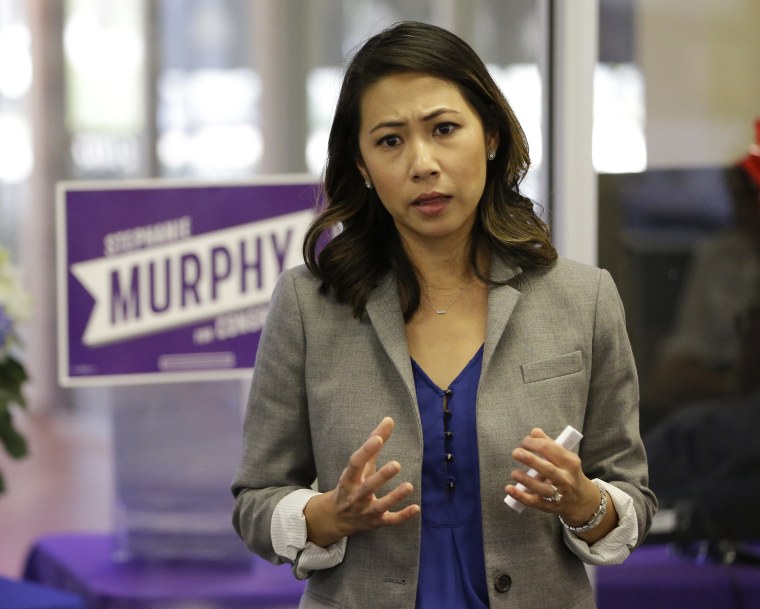 3. She is the first woman in her family to go to college.
With the help of scholarships, Pell Grants, and student loans, Murphy became the first woman in her family to go to college. She received a B.A. in economics from the College of William and Mary and a M.S. in foreign service from Georgetown University.
4. Murphy does not have a history in politics.
After the Sept. 11, 2001 attacks, Murphy served as a national security specialist in the Office of the U.S. Secretary of Defense. Murphy currently works as an executive at Sungate Capital, where she is responsible for leading investment efforts and implementing government affairs initiatives. She holds a patent for a sports clothing design and is also an instructor of business and social entrepreneurship at Rollins College.
5. Murphy is dedicated to promoting women's entrepreneurship.
She has roles in several nonprofits, including Support Our Scholars, an organization that helps economically challenged young women attend college, and another organization that helps women business owners achieve success. She is a board member of the Creative City Project, an initiative to elevate the status of performing arts by making it more accessible to the community.
Follow NBC Asian America on Facebook, Twitter, Instagram, and Tumblr.