PEN America and Students for a Free Tibet International are among seven groups asking President Donald Trump to voice human rights concerns with Chinese President Xi Jinping when they meet in Florida beginning Thursday.
In a joint statement, the organizations accuse China of ongoing religious repression, crackdowns on free speech, and wrongful imprisonment of those who express dissenting views.
The letter cites as evidence the reported demolition of the Larung Gar Buddhist academy in Tibet, the incarceration of Nobel Peace Prize winner and writer Liu Xiaobo, and the recent detention of a Taiwanese human rights advocate, among other things.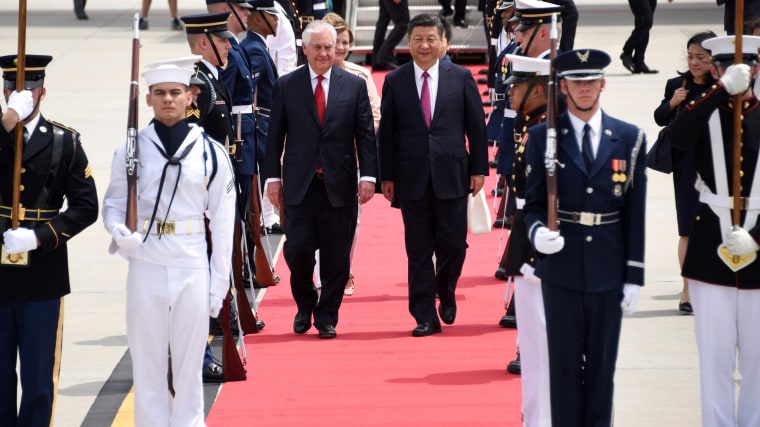 Urgyen Badheytsang, campaigns director of Students for a Free Tibet, told NBC News they plan to send the letter to the White House on Thursday.
"Our group shares the common view that advocacy for human rights and freedom cannot be compromised in the face of increased challenges, but rather that it should be raised more emphatically in such circumstances," the letter reads.
The organizations hope that Trump, a frequent critic of China on the campaign trail, will broach some of these topics in his talks with Xi.
RELATED: Trump and China President Xi Jinping to Meet, 'Set a Framework' for Relations
"We feel that this is a time to actually be more vocal than ever," Badheytsang said.
In addition to PEN America and Students for a Free Tibet International, signatories included Human Rights in China, Initiatives for China, the Tibet Justice Center, the Southern Mongolia Human Rights Information Center, and the Uyghur American Association.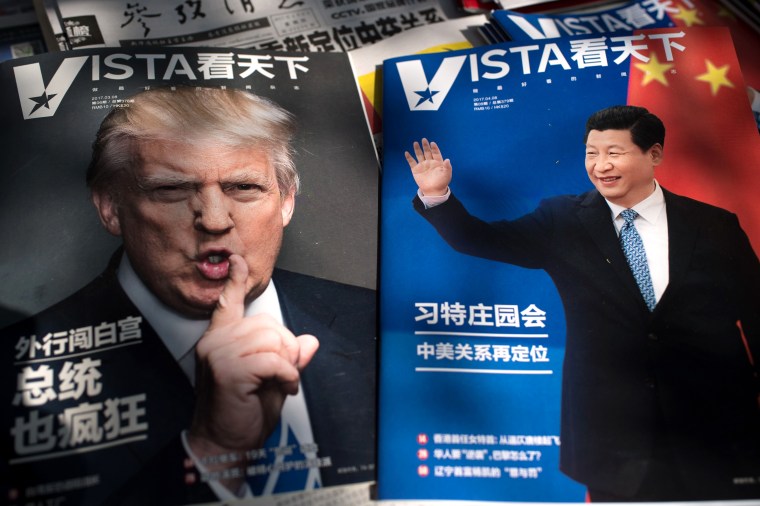 The White House did not immediately respond to a request for comment Thursday about the letter.
Xi's visit with Trump at the Mar-a-Lago club in Florida has also touched off planned protests in parts of the country by some Asian-American groups, including Tibetans, Taiwanese, and South Koreans. The two leaders are expected to discuss a range of issues, including trade and North Korea's provocations.
Badheytsang said at least a dozen Tibetan protesters and some of Chinese descent will descend on Florida Thursday to call attention to what they say are freedom abuses in Tibet at the hands of China.
China has denied claims of religious and political persecution in Tibet, which was ranked among the least free governments in the world in 2016 by Freedom House, a U.S.-funded nonprofit that tracks political freedom. Tibet, which Chinese forces invaded in 1950, is an autonomous region of the People's Republic of China.
"We are asking the Trump administration to see Tibet as a barometer, to see Tibet as an indicator of China's track record and to basically sternly oppose their human rights record and look to resolve these outstanding issues," Badheytsang said.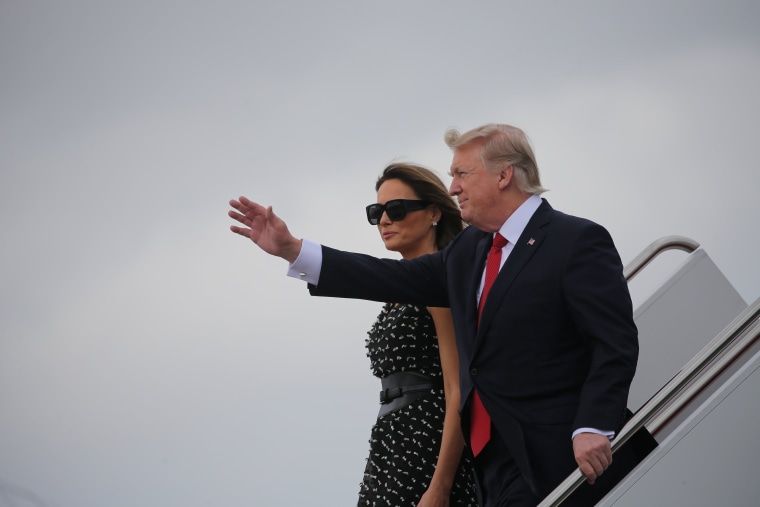 Other groups have rallies planned as well. Taiwanese Americans are expected to gather Saturday afternoon in Times Square to protest China's detention of a non-governmental organization worker in March.
Chinese authorities were holding Lee Ming-cheh, a manager at a community college in Taipei, on charges of "endangering national security," according to the government-owned China News Service.
Lee has supported civil society organizations in China for years, according to Amnesty International, but this time he went there to arrange medical treatment for his mother-in-law.
He faces three years to life in prison depending on the specific charges, the group said. China regards self-ruled Taiwan as a breakaway province that must someday be reunited.
Taiwanese at home and abroad have demanded Lee's immediate release.
"While we as Taiwanese who live or study abroad enjoy an abundance of opportunities for international mobility, it is all the more necessary that we do not turn a blind eye on the oppression and constriction of human rights by the Chinese government," Overseas Taiwanese for Democracy said in a statement on Facebook.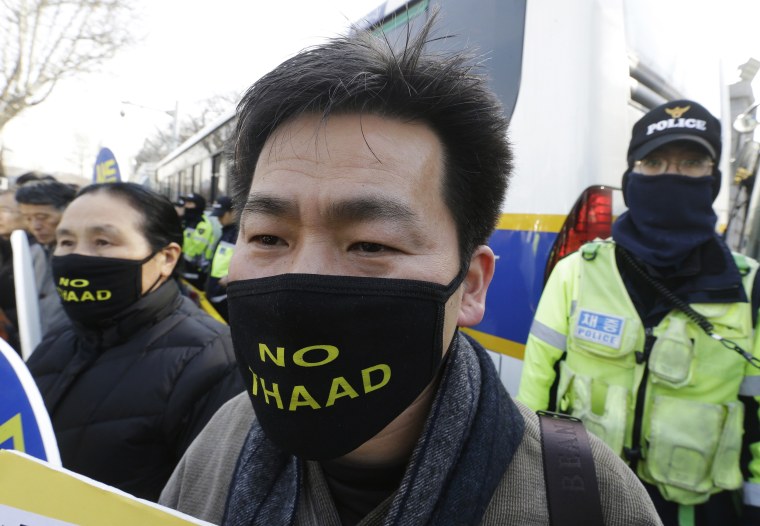 Meanwhile, others lashed out at an anti-missile defense system the United States shipped to South Korea in March to thwart a possible North Korean attack.
Within the last month, the isolated regime has launched missiles multiple times, most recently on Wednesday, a day ahead of Trump and Xi's summit.
The Terminal High Altitude Area Defense (THAAD) system could intercept short and medium-range ballistic missiles fired by North Korea. But the South Korean group protesting THAAD's deployment said in a statement that the U.S. should hold off until after the country selects a new leader in a May snap election.
Former President Park Geun-hye was ousted in March and later arrested on charges in connection with a corruption scandal.
"We made history when we brought down President Park Geun-hye with peaceful non-violent protests," the group said in a statement. "In the spirit of our achievements, we know that we will foster peaceful relations with North Korea through diplomatic means instead of the aggressive policies championed by the previous administration."
Organizers said they planned to protest in front of the White House and also hold a rally outside the United Nations on Friday morning, according to the statement.
The statement comes as some Asian-American groups plan protests over Xi's visit to the Mar-a-lago club in Florida.
Follow NBC Asian America on Facebook, Twitter, Instagram and Tumblr.