Now in its 38th year, the Asian American International Film Festival is fighting back to its former glory after early success gave way to financial troubles.
About a month after the newly-founded American Black Film Festival filled with fans, producers, and media professionals, an Asian-American film festival with substantial history struggles to keep the lights on as it highlights talented filmmakers.
Beginning in 1975, the Asian American International Film Festival (AAIFF) began when "there was a bunch of Asian Americans activists who saw a need to tell Asian-American stories in the midst of the black-white dichotomy" said Lei. As the first of its kind, it was established to broadcast the current achievements in Asian and Asian-American independent film-making to large audiences. Through AAIFF, filmmakers, artists, and cultural aficionados have been able to gather and discuss how to push creative boundaries forward by working with a host of ethnic backgrounds, religions, and classes to spread the message that the Asian and Asian-American experience is complex and dynamic.

But organizers say the festival has seen both impressive and tumultuous years since the beginning.
"It's been an up-and-down ride," said Judy Lei, the festival's director. "We lost all of our corporate sponsorships in 2011."
Today, according to Lei, the festival is slowly climbing back from its previous decline.
"We're focused on the films...We don't have much glamour."
Stephen Dypiangco, co-founder of the National Film Society, maintains that festivals like AAIFF are crucial in connecting audiences with filmmakers, and sustaining the artistic stories from within the community.
"They give viewers the rare chance to see stories from our community, which are often ignored in the mainstream, on a big screen" said Dypiangco, who is also behind the new film Awesome Asian Bad Guys now available on iTunes and Amazon. "These communal spaces can lead to beautiful and profound conversations, ideas, and collaborations that can take on a life of their own."
To rebuild and preserve authenticity, Lei says the fanfare surrounding the festival has been toned down for 2015.
"We're focused on the films," said Lei. "We don't have much glamour. We try to keep it alive."
The 38th annual festival boasts a selection of different sessions, conversations, and film features including the "Comic Book Master Class with Greg Pak," a "Book Talk with Arthur Dong and Reception," a screening of "The Blood of Yingzhou District."
"We love when they show their stories and interact with the audience. That's why we do what we do," said Lei.
Asian CineVision, the non-profit media organization behind the festival, has been instrumental in developing, promotion, releasing, and preserving Asian and Asian American films and video for 40 years.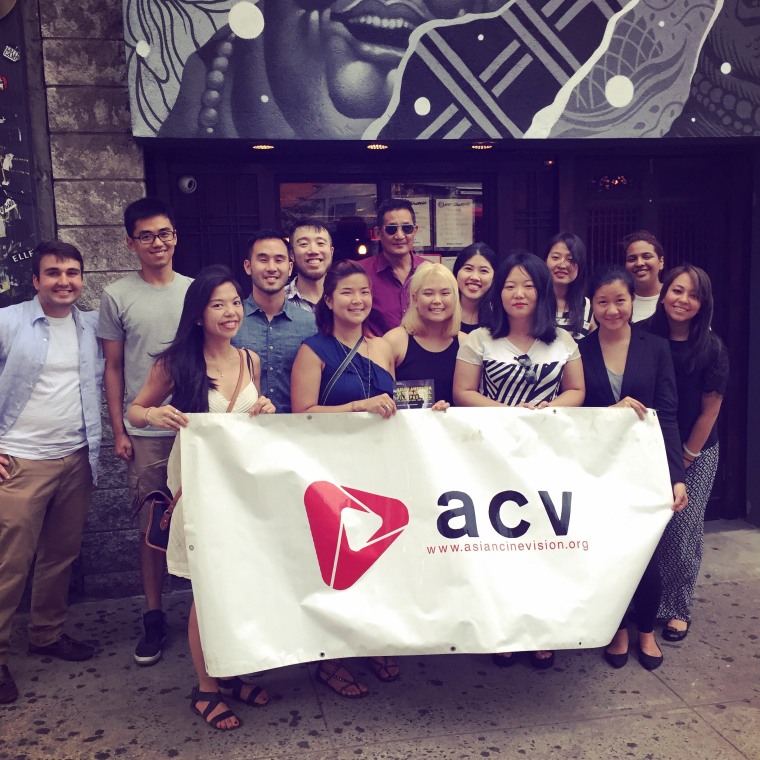 Like NBC Asian America on Facebook and follow us on Twitter.