"Allegiance," a Broadway musical that starred George Takei and the Tony Award-winning Lea Salonga, will be making its movie theater debut with a one-night-only showing facilitated by Fathom Events.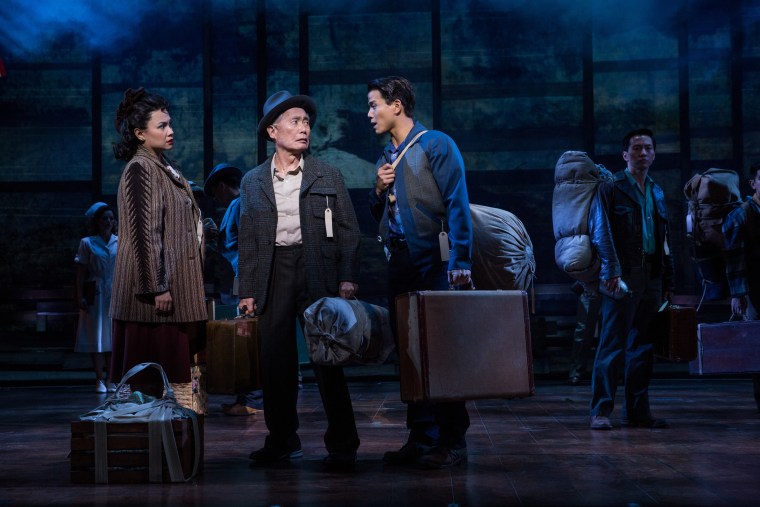 The musical, which will show in movie theaters on Dec. 13, focuses on one family's struggle through internment and is partly based on Takei's own experience as a child in an incarceration camp during World War II. The show's Broadway run began in the fall of 2015 and closed this past February.
"It was a little shocking to me when I first learned this part of our history, but also, I'm finding it's surprising and shocking to so many people who come to see 'Allegiance,'" Telly Leung, who stars alongside Takei and Salonga in the show, told NBC News when the show opened. "I've had all people of all different backgrounds and races come to me and say this story has resonated with them."
RELATED: 'Allegiance' Brings Japanese-American Internment Story to Broadway
In addition to the musical, the Fathom showing will also include behind-the-scenes footage as well as interviews with the cast and crew, according to the company.
Follow NBC Asian America on Facebook, Twitter, Instagram, and Tumblr.