PHNOM PENH, Cambodia - KiHow Tran had originally planned to just spend a few months in Cambodia volunteering and taking a break from his life in the U.S., but three years later, the 24-year-old Cambodian-Chinese-American is part of a growing community of entrepreneurs creating startups in the Southeast Asian country.
Tran, whose parents fled Cambodia during the brutal Khmer Rouge era in which an estimated 1.7 million Cambodians were killed, partnered with his brother, Ki Chong, to create the country's first 3D printing company.
"[3D technology] has the potential to kind of change everything - just like the computer, the Internet or even telephones. Usually these types of new technologies go to rich countries first and they're developed there and then years later - pretty much when it's mature - it'll go to a place like Cambodia," Ki Chong Tran said. "So I thought it would be interesting and also really beneficial for a developing country to get a cutting-edge technology and grow with it as the technology grows."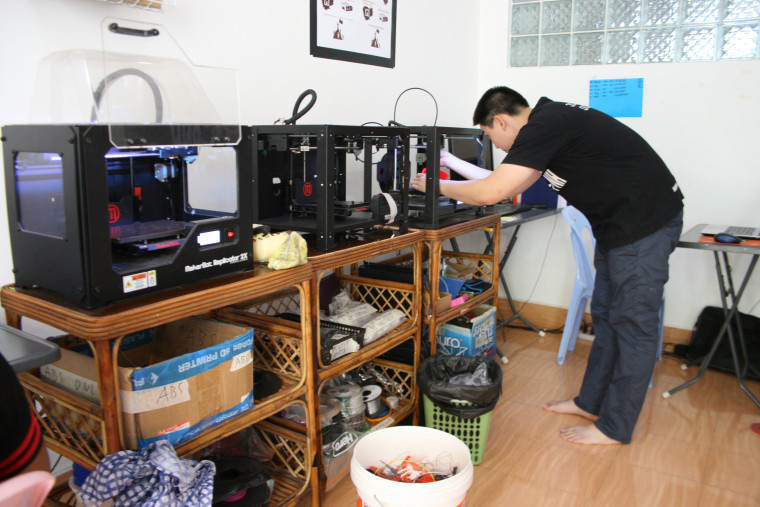 With a low cost of living, cheap Internet and an abundance of non-profit organizations, Cambodia is luring entrepreneurs like KiHow and Ki Chong who are looking to make a difference while starting a business. Though the tech community still remains relatively small in Cambodia, co-working spaces as well as entrepreneurship workshops and events are popping up in Phnom Penh to support the budding startup culture.
Many of the startups in Cambodia, where one in five live below the poverty line of $1.25 per day, are socially driven. Ki Chong Tran moved to Cambodia with the expressed interest of starting the business with his brother. He sold all of his possessions and the two brothers used the money to start ARC Hub PNH in late 2013, first operating out of KiHow's apartment and now residing in a storefront near Phnom Penh's popular Sisowath Quay street.
The first step to starting the business, the brothers said, was to educate people in Cambodia about 3D technology and what it can do. Once people saw the potential, clients soon started coming to them seeking to create a variety of products - everything from "Ironman" masks to architectural models, and they have expanded by adding two employees.
"We could have easily been raised here, educated here, and our lives would have been dramatically different. But we weren't."
Ki Chong Tran also teaches entrepreneurship classes at a local non-government organization, while KiHow is teaching children 3D computer design. Creating opportunities for Cambodians is an important part of the company's business plan, the brothers said, because they recognize how fortunate they were to be able to grow up and study in the U.S.
"We could have easily been raised here, educated here, and our lives would have been dramatically different. But we weren't. We were raised in the States and got an American education," Ki Chong said. "Making money isn't really that great. It's fine - you need money - but it actually feels really good to kind of contribute." Still, the brothers said there are some drawbacks to doing business in Cambodia, including problems with sourcing parts and materials.
"There's no Radio Shack or Home Depot here," KiHow said. "You just have to know the guy on the certain street and then they have to know somebody."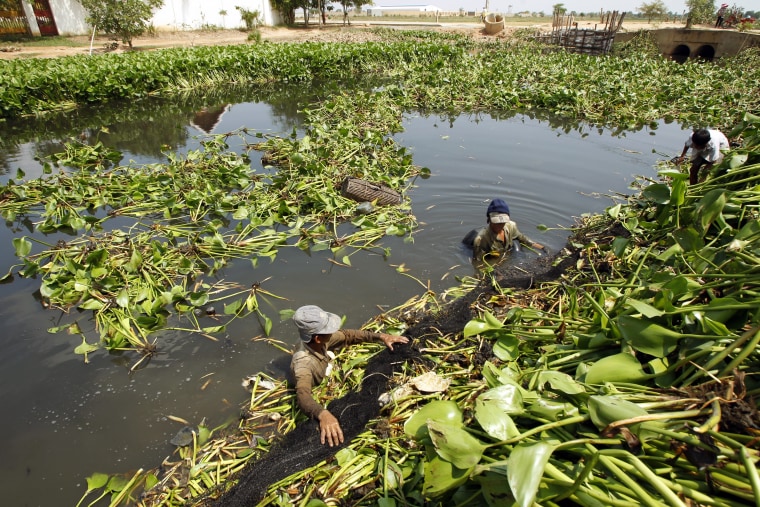 The World Bank, which produces a ranking examining the ease of doing business in countries, lists Cambodia at 135 on a scale of 1 to 189, with 189 being the worst. It's difficult to know the total number of startups in Cambodia because although businesses are required to register, many don't comply, according to Adrienne Ravez, co-founder of Geeks in Cambodia, a website dedicated to entrepreneurship and startups in the country.
Ravez notes that Cambodia has one of the highest rates of registered non-government organizations per capita in the world and many of them are running social enterprise businesses as they transition to registered companies. "They see this transition as a way to become effective catalysts for sustainable economic development, which makes particular sense in emerging markets like Cambodia," Ravez said.
Lucky Iron Fish is one such social enterprise. The business, founded in 2012, produces an iron-rich ingot that resembles a fish in an effort to help combat anemia, a health issue facing 44 percent of Cambodian women and 55 percent of children in the country, according to the World Health Organization.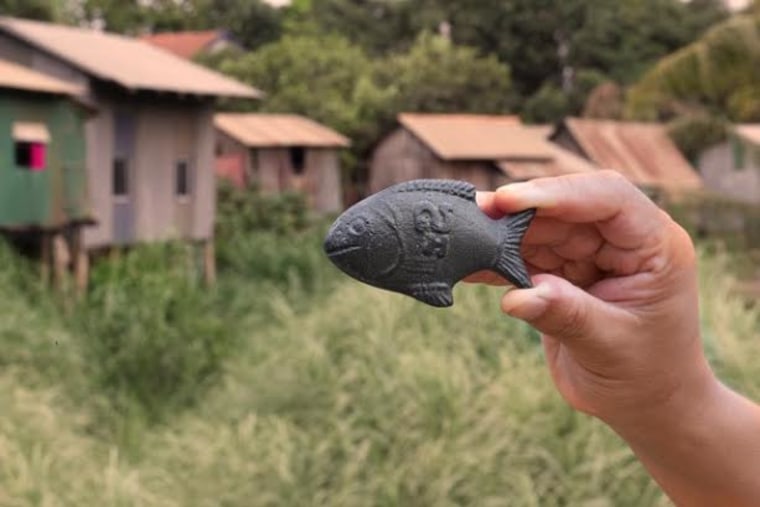 Clinical trials in rural villages in Kandal province have shown that the fish, which is boiled in water or soup and released into the surrounding liquid, has increased iron levels in blood, reducing anemia rates, according to Gavin Armstrong, president and CEO. The company is selling the products worldwide online and in bulk to aid agencies in Cambodia, with hopes of expanding globally.
Armstrong - who has received the William J. Clinton Hunger Leadership Award, given to undergraduate students working to eradicate hunger - said he believes social enterprises are not just a fad, but the businesses of the future.
"Consumers now demand to have their commercial activity have a social conscience and it is great to see so many startups react to this," he said. "Social enterprises are becoming just as, if not more, profitable than traditional corporate entities."