The topic of race has been coming up more and more these days, but often the conversations aren't nuanced or informed by facts or history. For Rinku Sen, president and executive director of Race Forward and publisher of Colorlines, race comes up in most of her conversations—and that's all right with her because, as she explains, "every issue I've ever come across has a racial dimension. That may not be the only dimension—class, gender, sexuality, nationality might be at play as well. But race is always there also."
"I learned that it was possible to talk about race in ways that unified rather than divided people."
Sen, 49, was born in November 1966 in Calcutta to a homemaker mother who was born in Burma, but raised in Calcutta. Her father, an aluminum engineer, was born in Benares, and passed away in 1992. Her mother, whom Sen describes as having a fount of "compassion and kindness" took over her father's home improvement business, providing Sen with a close-up example of resilience.
Some of Sen's earliest recollections of life in India were tinged by race, Sen told NBC News. "One of my earliest memories was of being in the bath scrubbing myself when I was four-ish, trying to get as light as my cousin, whose mother is Dutch," she said.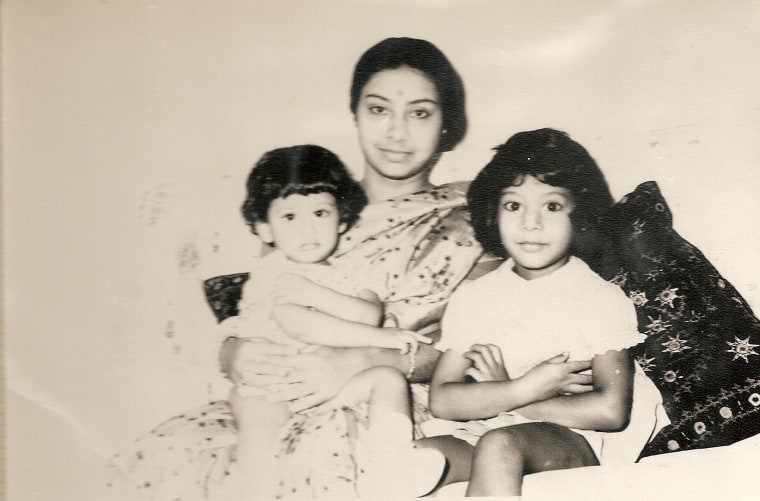 When she was five, Sen, her parents, and her younger sister Chaitali immigrated to the United States and settled in upstate New York.
Sen considered herself an avid reader who read "everything," and she also had a voracious appetite for television—two pastimes that might explain her early aspirations of becoming a writer or an actor.
But she also remembers a childhood spent trying to fit in.
"I grew up in really white suburbs, so much of my childhood was implicitly spent trying to be as American as possible," Sen said.
Learning to Organize
In 1983, Sen enrolled at Brown University, where her academic and political interests developed and fused. "I first took a survey course on American women's history and was in a small group of students who crafted a proposal for integrating more women of color history into that course, which the professor eventually took up," she recalled.
Sen majored in Women's Studies and she credits her study and application of feminist theory and literary criticism with giving her a "really good analysis brain."
It was also in college that Sen got her first experience in organizing. As a coordinator for the United States Student Association (USSA), Sen trained student organizers in the principles of community organizing, how to develop issues, how to run campaigns, and more. "I did that for six months, and then I was on the training team for several years," Sen said. "That job exposed me to the field of community organizing, which I hadn't really known existed."
Through her time as a USSA coordinator, Sen realized she loved organizing, and that she was good at teaching others how to organize.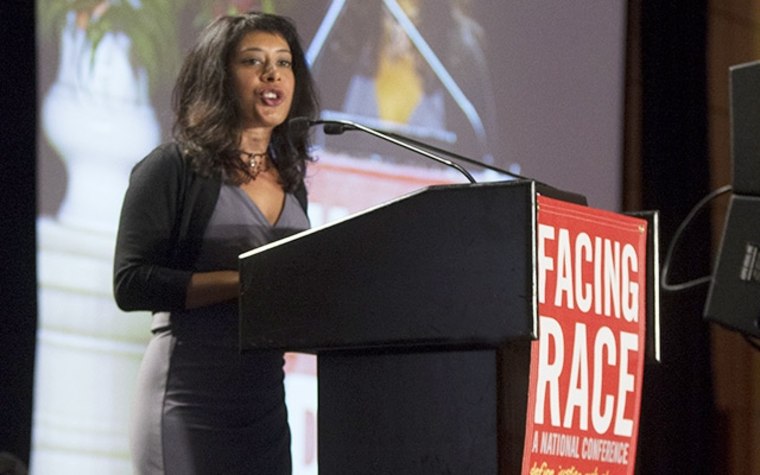 Sen went on to join the Center for Third World Organizing's (CTWO) as a trainer, and then went through CTWO's Movement Activist Apprenticeship, further augmenting her organizing skills and gaining new skills, including fundraising.
She credits her CTWO experience with teaching her one of the most powerful and memorable lessons. "I learned that it was possible to talk about race in ways that unified rather than divided people," Sen said. "I learned a lot about how human beings change, about the sense of worth that has to be activated in order for people to demand more out of society, and the sense of connection that has to be activated for people to stand up together and for each other."
"The key principle of organizing is 'don't do it by yourself,' so getting young people to experience the power of collective action is critical."
Convinced of the centrality of race, Sen began working at Race Forward, then known as Applied Research Center (ARC), in communications roles. During that time, Sen had also become convinced that the media was a crucial vehicle for informing and engaging people on race, which led her to pursue a masters degree in journalism at the Columbia School of Journalism in 2005.
In 2006, Sen stepped up to lead Race Forward.
In 2010, she oversaw the transformation of Colorlines, Race Forward's magazine, into a news web site, which enabled the organization to respond to news related to race on a daily basis. Since its launch, Colorlines.com has brought new audiences to Race Forward and pushed the organization to align its work to the way race shows up in the news cycle. For example, during the 2012 elections, Colorlines was able to pursue deep investigations and real-time reporting that spotlighted voting rights restrictions. More recently, it has provided a steady focus on police violence.
'I Want to See a Truly Inclusive Society'
While Race Forward has made huge strides through its research and programs—Race Forward convenes Facing Race, the largest national multiracial gathering on race—in changing the conversation on race and in changing policies and practices that promote inequity, Sen feels that the organization's chief challenge still remains.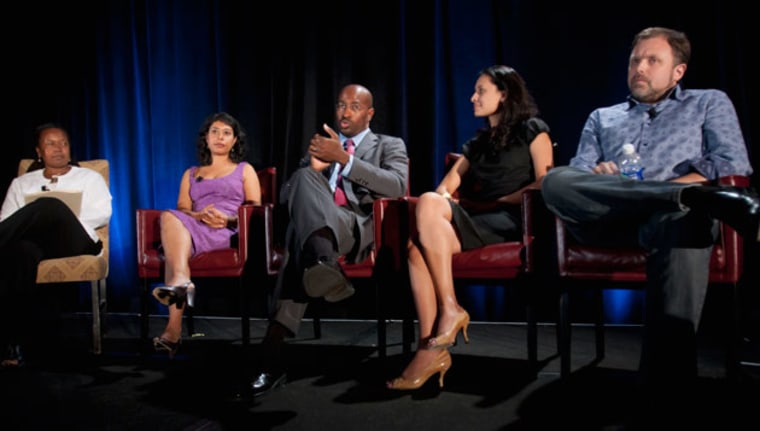 "Our biggest challenge was, and remains, redefining racism so that people can recognize it in its systemic, unconscious and hidden forms as well as in its individual, intentional and overt forms," she said. "Racism has modernized after the most explicit forms were outlawed by the Civil Rights Act and other legislation, and new forms have taken root."
Sen says she's happy that new initiatives have emerged to fight these new forms of racism, alongside Race Forward. "Black Lives Matter is the best thing that has happened in race politics in 50 years. Many of the principal players have a decade or more of organizing experience, so not everyone is green and just starting. I admire the analysis, the conviction, the courage," she said.
As an Asian American, Sen strongly believes that Asian Americans should support Black Lives Matter. "We benefited hugely from the Civil Rights Movement, which many of us weren't here for and don't understand well," Sen said.
Also, as a South Asian American, Sen is particularly aware of the discrimination faced, especially by Muslim Americans in post-9/11 America—something she's written about in her second book, "The Accidental American." Her first book, "Stir It Up," was written with the intention of inspiring beginner activists, something she continues to do through talks, lectures, and trainings.
"Many of the young people I encounter are eager for modern concepts and language on race. They know that millennials aren't free of racism, but they also know that it's not the same kind of racism that marked earlier generations," she said. "My biggest piece of advice is often, learn how to talk about racism today, and if you need to intervene in a situation, get a friend to confront it with you. The key principle of organizing is 'don't do it by yourself,' so getting young people to experience the power of collective action is critical."
Sen is continuing to engage people, young and old and of all backgrounds, to become involved in the fight for racial justice and greater equity. When asked what her vision of a racially just future looks like, she responded, "Racial justice would look like all communities getting what they actually need, not what the status quo systems leaders think they need without thinking about it very hard. A beautiful thing about this country is its multiracial character. But right now, we've got diversity with a lot of segregation and inequity. I want to see a truly inclusive society. I think we will always struggle as a country toward that—no postracial society is possible or desirable—but every generation can make progress toward that goal."
Sen's vision and her efforts have earned her numerous honors and awards, from the Ms. Foundation for Women's Gloria Steinem Women of Vision Award in 1996 to the NorthStar Fund News Prize in 2009.
She notes that she draws inspiration from the work of fellow Asian-American women changemakers, past and present—from activist Grace Lee Boggs to fellow Asian-American women changemakers like Deepa Iyer, Mallika Dutt, Seema Agnani, Maya Harris, and Kamala Harris. "I could not survive without my South Asian and Indo Caribbean sisters," she said.
Follow NBC Asian America on Facebook, Twitter, and Tumblr.
MORE 'CHANGEMAKER' PROFILES: