A new independent video game is being developed by Game Over Studios called Failsafe, described on Kickstarter as "a parkour adventure game inspired by Hayao Miyazaki's storytelling, reminiscent of the fluidity of 'Journey' and the monolithic scale of 'Shadow of the Colossus.'"
With an interest in developing a different kind of video game, Failsafe's diverse team includes Tony Award-winning poet Beau Sia and actor Dante Basco ("The Debut," "Hook").
"Failsafe is a game that focuses on achievement without violence, exploration without being on a fixed course, and brings to the forefront diversity, without making it an agenda to force upon the player," Sia told NBC News. "Collectively we hope that Failsafe will broaden representation in video games. We want to make a game that represents us, the cultures we've drawn from to create Failsafe's, that gamers want to play over and over again, because they are geeked on discovery."
The main character is a curious young girl of color named Isra, voiced by Ashly Burch, living in a small, remote village. One day she will lead her people, but until then, she longs to explore the world beyond her village. She convinces her uncle to take her on a journey to where he must travel every cycle in order for their people to survive, The Forgotten. As Isra explores the remains of a mysterious civilization, she is accompanied by XJ the Robot, voiced by Basco.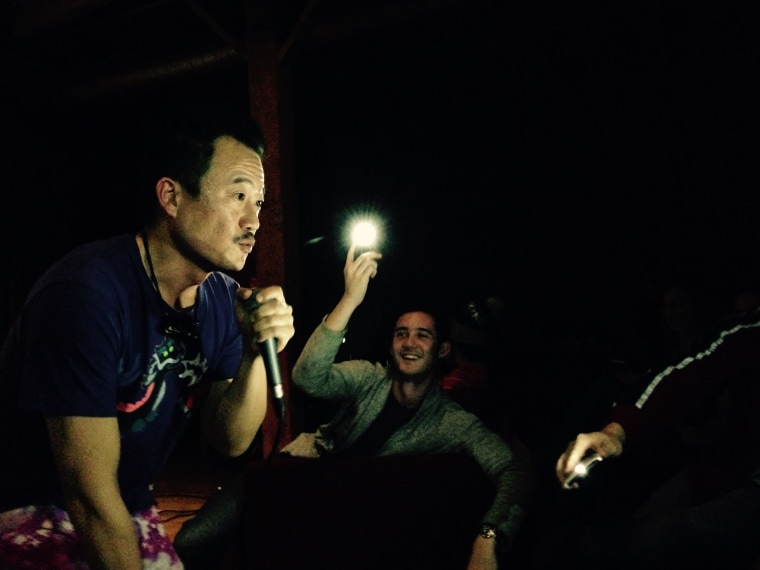 "Failsafe is working to develop some very special elements for this game, namely a movement system that allows more dynamic freedom, and a sense of arc where-in the player and character grow together on the game's journey," Sia said. The game also features both first and third person points of view.
Failsafe's Kickstarter campaign ends December 1.
Follow NBC Asian America on Facebook, Twitter, and Tumblr.
RELATED
SOCIAL