What began as a documentary on Asian-American gang members has become a universal story about the pain and sacrifice of immigrant families in pursuit of better lives. A-Town Boyz, a new documentary currently in post-production, features the journeys of young Asian Americans in Atlanta, Georgia, whose struggles for acceptance and legitimacy have led them down difficult roads.
"A-Town Boyz really moved me as an idea," said director Eunice Lau, a former journalist who left her job at Al Jazeera to study filmmaking at New York University in 2009. Through a Korean-American actress Lau met at NYU, in 2011 she made her way to Atlanta, a city that has seen a rapid increase in the Asian-American population since the start of the century, and met gang leader Eugene Chung, who agreed to sit down for an interview.
A few months later, production for A-Town Boyz was in full-swing with a small, but close, crew when acclaimed filmmaker Spike Lee, artistic director at NYU's Graduate Film Program, heard of the project and gave Lau a grant.
"It's pretty amazing to have Spike's support," Lau said. "I brought back some rushes to show him about Eugene and the gang, and he looked at me in our first meeting and said, 'It's not about the gang.'"
"I started the project looking at them as characters and saying, 'OK, he's a gangster, he's a rap artist,'" Lau said. "I had a certain idea of how I wanted to tell the story and along the way I realized they're not just gangsters. They're not just rap artists. They're somebody's friend, somebody's father."
"What happened to those guys who didn't take the 'prescribed' route to success?"
A-Town Boyz looks at several Asian-American gang members and their stories, and what led them to become who they are today—from Harrison "Vickz" Kim, a father and aspiring rapper who turned to God and is trying to break free of gangs, to Eugene, the gang leader Lau met first, who was arrested by the FBI in 2013 in the midst of the documentary's production. Through each encounter, Lau found a common thread: confusion about identity.
"There's the big question of this myth of the model minority: we all go to school, we get our straight A's, and we take a certain path and end up as law-abiding Ivy League college graduates who get white collar jobs," Lau said. "But the truth is that the majority of our community did not take that path. What happened to those guys who didn't take the 'prescribed' route to success?"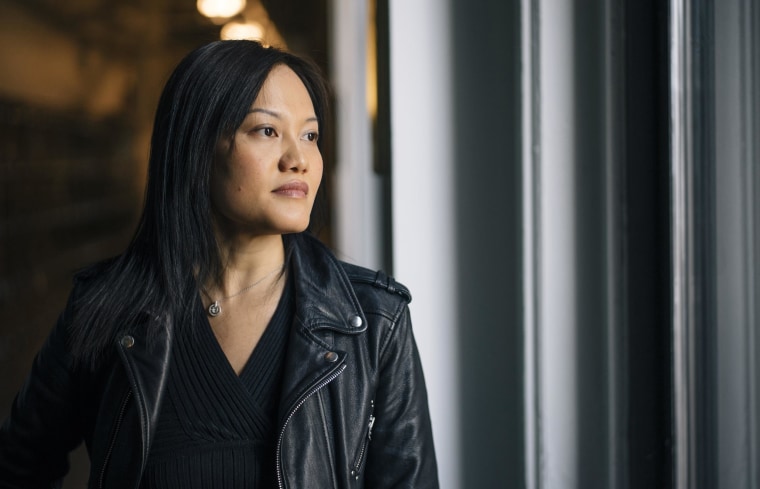 As Lau began to focus on the journeys of the young men she met and of their families, the three-year shooting process also became a journey for herself and the crew. She recalled an interview with the mother of a gang leader who broke down and cried when asked how she, as a parent, had suffered in her own journey.
"She said nobody had ever asked her, 'How have you suffered?' and all of us behind the camera were holding back our tears because her story resonates with us," Lau said. "It was the story of our parents, what they went through to put food on the table, working 14, 16, 20 hours a day and us growing up without them very much present in our lives because they had to work so hard."
Lau and her team, who are currently raising funds to finish the film, hopes A-Town Boyz will open up a dialogue about how to address the problems second-generation Asian Americans face, while also giving young men and women the opportunity to see stories they can identify with on screen—something the documentary team feels they never saw when growing up.
"Being of a lower middle-class household, both of my parents worked full-time during the week and on Saturdays," Grace Jung, a producer on the film, said. "I was often lonely, and in my social circles, I never once felt completely accepted for who I was. I thought I was the only one but as it turns out, feelings of instability and insecurity are typical for many Asian-American kids growing up in the U.S., and the subjects of this film illustrate it for us, along with the choices they've made in reaction to that pain."
Jung added, "This film is very close to who I am as an American."
Follow @NBCAsianAmerica on Twitter and like NBC Asian America on Facebook.