George Takei has spoken about his childhood in a Japanese incarceration camp before, but in a video published to his Facebook page yesterday, he did it in an entirely different way: in Spanish, which he speaks and understands.
In the video, the "Star Trek" actor and LGBTQ advocate addressed his Spanish-speaking fans and compared the "racial demonization" of Japanese Americans during World War II to the extreme rhetoric used by Republican presidential nominee Donald Trump.
"We were targets simply because we happened to look like the people who bombed Pearl Harbor," Takei said in Spanish. "When Trump today says Mexicans are rapists and drug dealers, it is his way of similarly dehumanizing whole groups, so that he can set his plans in motion."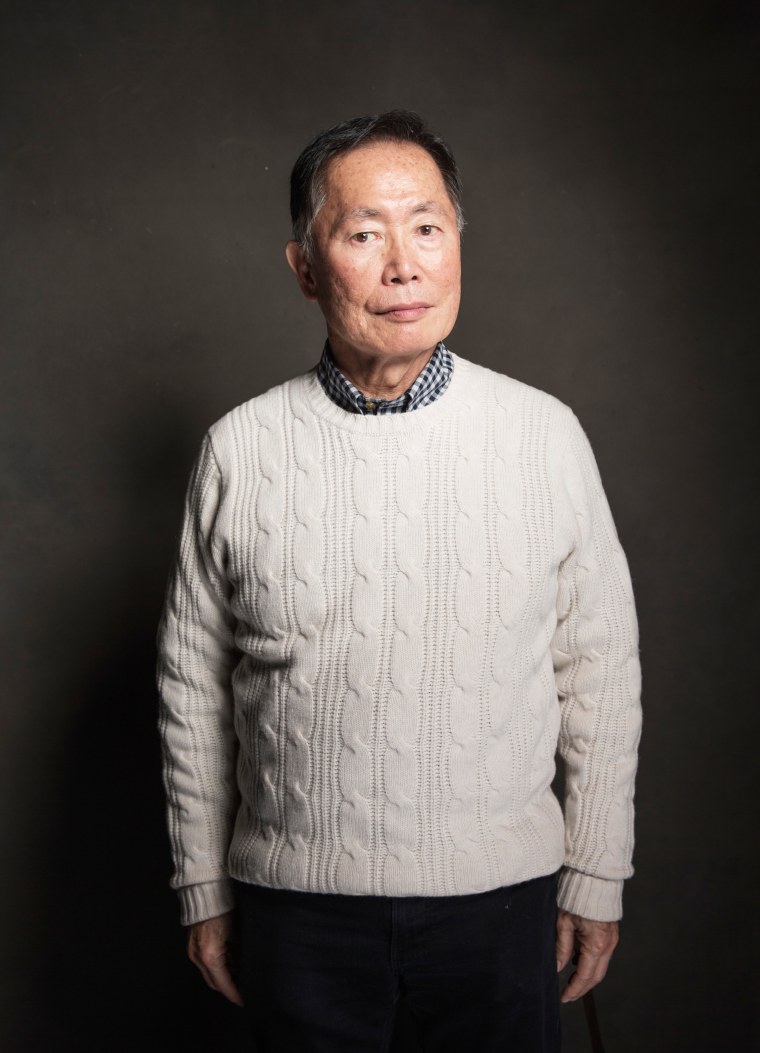 Takei noted that Trump's stance on immigration would result in the deportation of 100 times the number of people who were forcibly removed to incarceration camps during World War II.
"Back then, they simply said, 'A Jap is a Jap,' and we lost our homes and freedom, even though two thirds of us were U.S. citizens," Takei said. "Today, Trump tells his supporters that a 'Mexican is a Mexican.'"
Takei also referred to Trump's accusations of bias against U.S. District Court Judge Gonzalo Curiel, who presides over one of the lawsuits against Trump University. "Judge Curiel was born in Indiana, but this does not matter to Trump," Takei said. "He is playing upon the same fears and ignorance that once led this country to intern my family."
Takei urged voters to "vote resoundingly against Trump" in November, especially those in swing states like Nevada, Colorado, and New Mexico.
RELATED: 'Allegiance' Brings Japanese-American Internment Story to Broadway
"Donald Trump is a dangerous man, but your votes can ensure he never comes to power, and history does not repeat," he said. "Together, we can and we will defeat him."
Follow NBC Asian America on Facebook, Twitter, Instagram, and Tumblr.