Hank Azaria has officially confirmed he will no longer be voicing the character Apu Nahasapeemapetilon on "The Simpsons."
In a recent interview with /Film, the actor said that he won't be voicing the fictional Indian American Kwik-E-Mart owner anymore, "unless there's some way to transition it or something." The actor noted that the show has considered the possibility of having someone of Indian descent replace him in the role.
"What they're going to do with the character is their call," Azaria, who is white, said of the show, explaining that the decision to step down was a mutual one. "It's up to them and they haven't sorted it out yet. All we've agreed on is I won't do the voice anymore."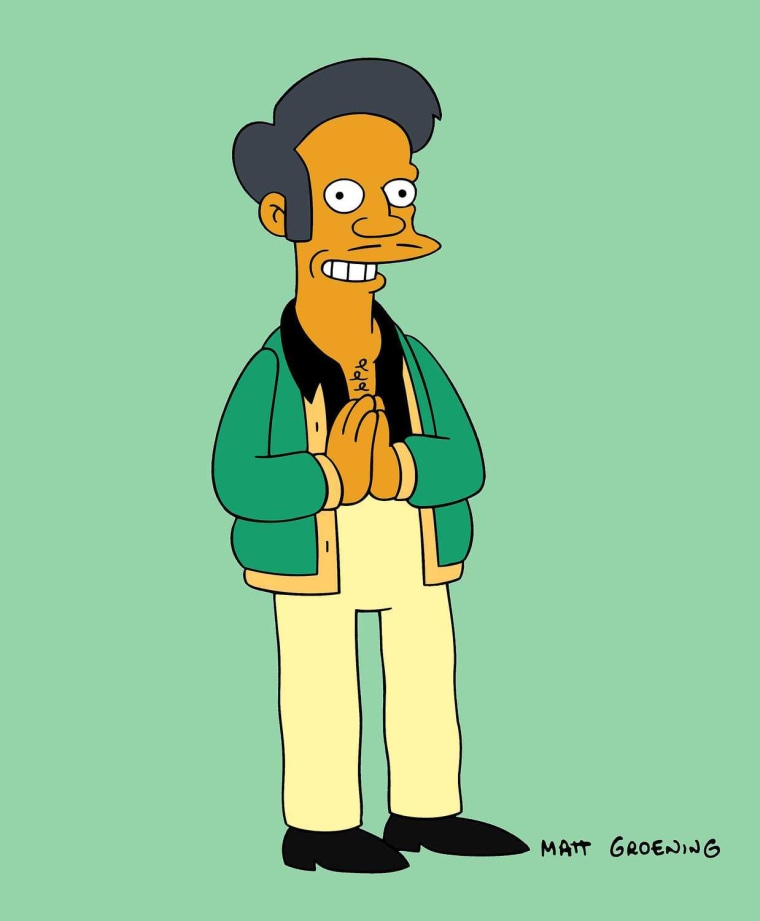 Controversy around the character was in part prompted by comedian Hari Kondabolu's 2017 documentary "The Problem With Apu," which delved into the stereotypes foisted upon the South Asian American community because of the sitcom.
Azaria himself had noted in an interview on "The Late Show with Stephen Colbert," that he would be "perfectly willing and happy to step aside" from the role.
"I think the most important thing is we have to listen to South Asian people, Indian people ... about what they feel and how they think about this character and what their American experience of it has been."
However, "The Simpsons" creator Matt Groening has doubled down on the character in multiple interviews. In response to the criticism around Apu, Groening told USA Today that "I think it's a time in our culture where people love to pretend they're offended." In another interview with the New York Times, he not only claimed that Apu, a character rife with stereotypes, is a nod to iconic "The Apu Trilogy" ― a trio of Bengali films heralded as cinematic masterpieces, but also that "people feel so aggrieved and crazed and powerless that they're picking the wrong battles."
In April 2018, an episode appeared to allude to the debate surrounding the character, backing up Groening's stance. During the show, Lisa references the watered down version of a bedtime story, complaining to Marge that "something that started decades ago and was applauded and inoffensive, is now politically incorrect." She then glances at a photo of Apu.