The survival of the Japanese kimono craft is on the verge of a crisis, but kimono artisan Hiromi Asai is on a mission to preserve this ancient art through a fashion forward, contemporary approach.
In just a generation, the art of the Japanese kimono is in danger of disappearing. The centuries-old cultural art form is slowly fading in its native country of Japan due to a reduction in the kimono market, the aging of artisans, and the modernity of the current society that has hindered the number of successors.
Last month, Asai brought her traditional kimonos to New York Fashion Week, re-introducing the ancient art to a modern, global platform. To assist her on her journey to New York Fashion Week, Asai raised more than $66,000 last year through a Kickstarter campaign, and also acquired additional funding through private sponsors.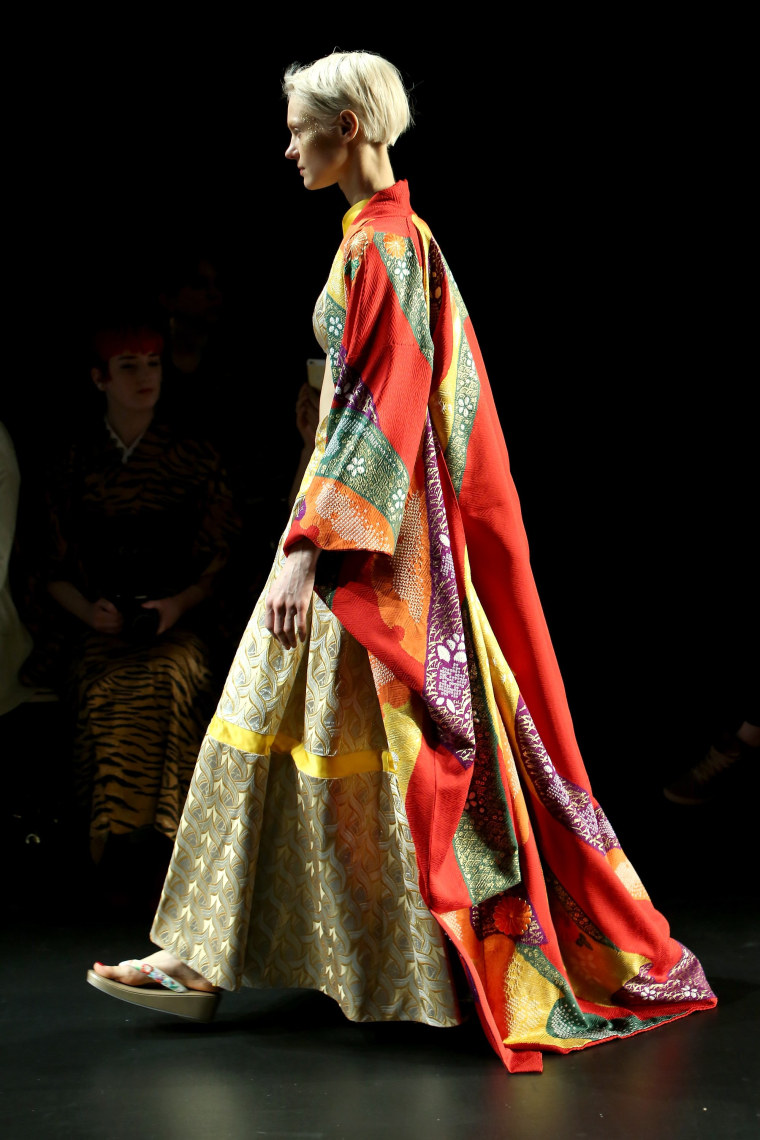 "The kimono [and handmade craftsmanship in general] is dying out fast, and I knew I needed to look for support outside of Japan," Asai told NBC News through her translator. "I needed to tap into the world market to see how many people are interested in handmade goods."
Asai's efforts to show kimonos on the runway is part of her vision for the future of the kimono — one that not only involves the tradition of Japan, but that includes the changing modernity of the world.
RELATED: Asian Designers Bring Diverse Perspectives, Visions to New York Fashion Week
Though kimonos are traditionally worn as special occasion costumes for spiritual and cultural events, Asai said she imagines a different approach. "I want to recreate the way the kimono fabric is used, to innovate how it can fit into modern life," she said, and for Asai, this means re-purposing the kimono fabric as material that can be used for other fashion items such as bags, dresses, blouses, and more.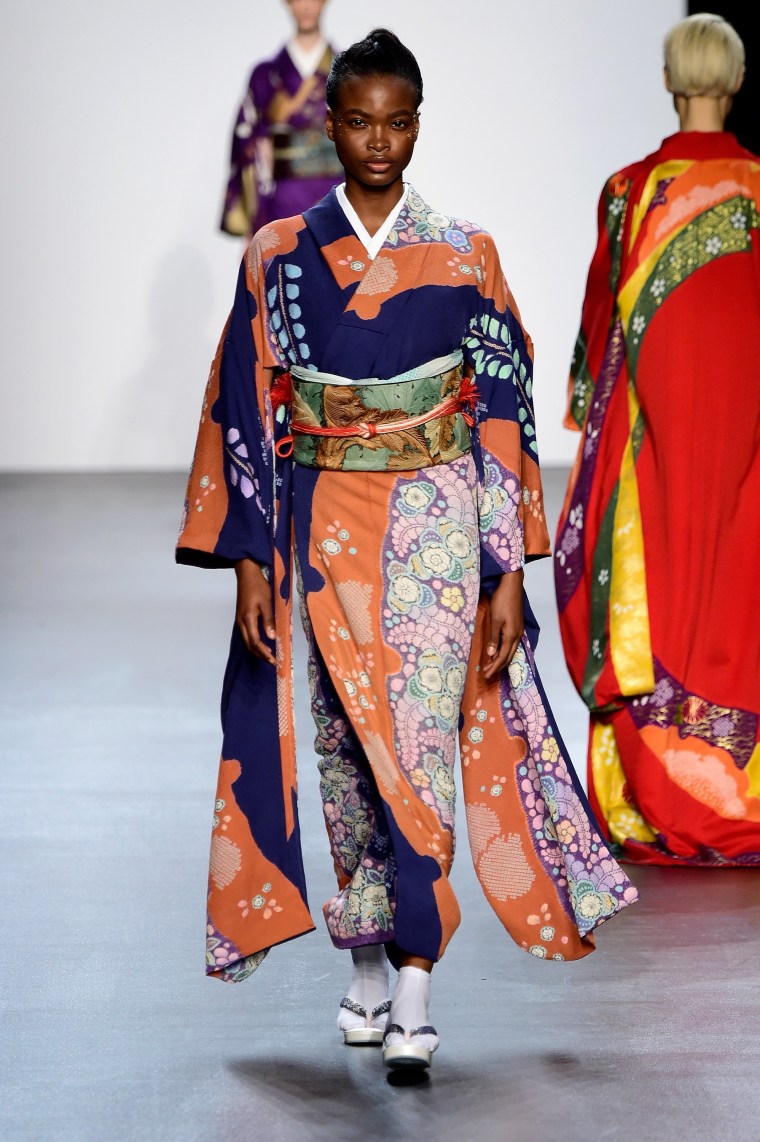 According to Asai, diversifying how the kimono fabric is used will allow it to be more accessible to a wider audience, allowing the potential for the kimono market to expand again. This way, there will be motivation for a new generation of kimono artisans to get involved in the sophisticated — albeit time consuming — art of producing kimono fabric, as well as provide livelihood to the existing group of kimono artisans in Japan.
Asai, now based in the United States, is part of a leading group of kimono artisans in Kyoto who design exclusive, one-of-a-kind kimonos for their clients. "Real kimonos must be handmade, so only very little is produced at a time. Modern technology cannot replace the artisan's craftsmanship — each step has a different task, and some are very intricate," Asai said.
But despite the challenges, her mission to combine kimono dressing and high fashion is clear. "I aim to preserve the kimono design process, and to re-introduce it to the fashion industry," Asai asserted.
And if there's one thing the momentum behind her successful Kickstarter campaign shows, it's that her goals have widespread support — not just online, but also on the runways of New York Fashion Week.
Follow NBC Asian America on Facebook, Twitter, Instagram, and Tumblr.