"We started our multilingual exit poll back in 1988 to get a snapshot of Asian-American voting patterns," said Margaret Fung, Executive Director of Asian American Legal Defense and Education Fund (AALDEF).
"Mainstream media mostly ignored Asian American voters and did not do surveys in Asian languages. But now that Asian Americans are the fastest-growing racial group in the country, elected officials and candidates in close races can't ignore the Asian-American vote any longer."
AALDEF is partnering with 65 national and local groups to send out 500 volunteer attorneys, law students, college students, and community activists to monitor poll sites in eleven states with large Asian-American populations and to conduct a nonpartisan multilingual exit poll of 5000 Asian-American voters in twelve languages (Chinese, Korean, Vietnamese, Tagalog, Khmer, Arabic, Bengali, Hindi, Punjabi, Urdu, Gujarati, and English).
"By monitoring poll sites, we can discover whether Asian Americans are receiving the protections of the federal Voting Rights Act, which requires bilingual ballots and materials in certain counties, or whether voters are facing anti-Asian discrimination," said Fung. "After the election, we report these problems to local registrars and advocates for better implementation of election procedures or policy changes so that every American citizen can exercise his or her fundamental right to vote."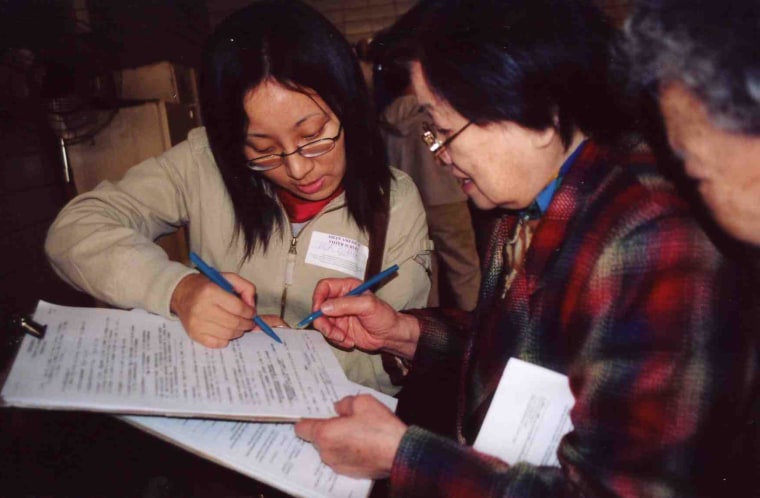 During the 2012 Presidential elections, AALDEF volunteers found mistranslated ballots, interpreter shortages that resulted in Asian-American voters being turned away, and poll workers who made hostile and racist remarks about Asian-American voters.
AALDEF's Asian American Exit Poll after the 2012 Presidential election polled 9,096 Asian-American voters in 14 states and found that 79% were foreign-born naturalized U.S. citizens; 27% were first-time voters; 37% were limited English proficient; 57% were Democrats, 14% were Republicans, and 27% were not enrolled in any political party; and 77% voted for Barack Obama and 21% voted for Mitt Romney.
AALDEF has established a multilingual toll-free hotline for voters to report Election Day problems at 800-966-5946 or votingcomplaints@aaldef.org.