All it took was one performance for Eva Noblezada to get noticed by a New York casting director.
In 2013, Noblezada, who was 17 at the time, was attending the Northwest School of the Arts in Charlotte, North Carolina, when she performed at the Minskoff Theatre in New York City, where the National High School Musical Theatre Awards (also known as the Jimmy Awards) were taking place. Noblezada had been nominated for her role in "Footloose," and made it to the finals with a solo performance "With You" from "Ghost."
New York casting director Tara Rubin, who was in the audience, was so moved by Noblezada's performance that she spoke with Noblezada afterward, and contacted British theatrical producer Cameron Mackintosh, who was preparing for the West End production of "Miss Saigon" at the time.
Although she came away from the Jimmy Awards as a runner-up, Noblezada received something bigger the following month: a call to set up an audition with Mackintosh for the lead role in "Miss Saigon."
"It was a whirlwind because I was so young," Noblezada told NBC News. "I drove up to New York for the first audition. A few weeks later, I drove up again for a second and third, and then Cameron sat me down in the seats at the Majestic Theatre after I was finished singing and asked me if I wanted to move to London. It happened so quickly."
In 2014, Noblezada made her West End debut in "Miss Saigon" as Kim, a young Vietnamese woman who becomes orphaned during the Vietnam War and joins a bar and brothel called "Dreamland." The following year, she won the Whatsonstage Award for Best Actress in A Musical for her role.
Now, at 20 years old and following a run last year as Eponine in the West End's revival of "Les Miserables," Noblezada is returning as Kim for the Broadway revival of "Miss Saigon," opening in March at the Broadway Theatre in New York — home to the original 1991 musical.
Noblezada, who will make her Broadway debut with this revival, said she's fulfilling a dream.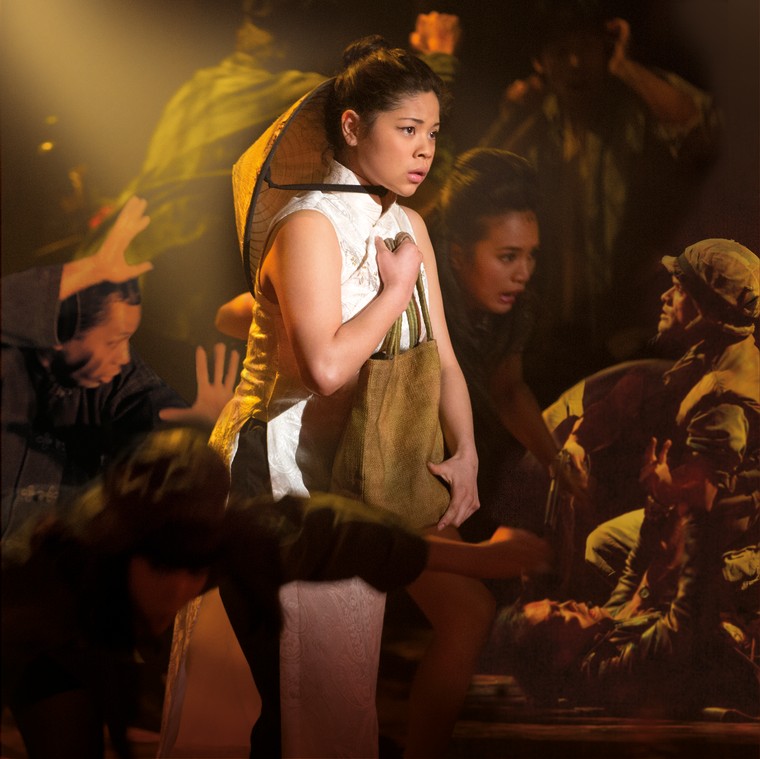 "I was always singing and climbing on top of the table to perform," Noblezada said. "My mom says I've been singing since I popped out of the womb, which I believe.…I never knew that in my path to Broadway, there would be other chapters before — like being in West End, which was the most amazing three years of my life."
Although she did not finish high school, Noblezada (who is originally from San Diego, California) said her plans, regardless of whether or not she had gotten the "Miss Saigon" role, was to leave her school in North Carolina to act and perform.
"I wanted to start with a blank page and find my own inspiration."
"I was desperate to perform and to act and to be on stage, and it wasn't happening to me in North Carolina the way I was wanting it to, so I was very grateful to get this opportunity at such a young age," she said.
Noblezada said when she performed as Kim at the West End in 2013, she felt a strong connection to her.
"We're very similar — the stories that we had when I first moved there," she said. "I learned a lot not only as a young performer, but as a young woman. I gained confidence through Kim, and Kim gained a bit of vulnerability from me, being young. I'm excited now to put the spices and the last few years of my life into Kim again since I haven't seen her in a while and it'll be nice to see what's new about her, what's different, what's similar, what's stranger, and to fall in love with the character all over again."
While Noblezada, who is of Filipino and Mexican descent, is taking on a role that was originally portrayed by fellow Filipina actress Lea Salonga — who got the part at 17 years old in the West End — she said wanted to give her own original take on Kim.
"I find it difficult to watch clips of other performers do the same role as me," Noblezada said. "I don't ever want to unconsciously take things they're doing and put it in my performance. I want to be original. It's amazing and humbling to know that I have the opportunity to portray Kim, amongst other actresses who have played her as well as Lea, and I look up to them, but I would never want to take anything away from their performances."
She added, "Lea is a footprint on musical theatre and her legacy will always last, and she's an amazing woman. She's encouraging and gave me the best advice. But for me, I wanted to start with a blank page and find my own inspiration."
Noblezada said she thinks the story of "Miss Saigon" is important because its themes of love and war are still relevant today. "I think it's timeless," she said. "Everyone in the story is a victim of war. There are many things that stem from that and it's sad to witness because we know those things to be true. It's not a fairytale story. We're representing real lives of real people. What's special is when you have people who went through that. We've had a few people who come on stage after the show to speak with the cast and said, 'I was at Saigon the day it fell, and you all portrayed that, and it's like we were there again.' And how amazing is it that we get to tell such a truthful story?"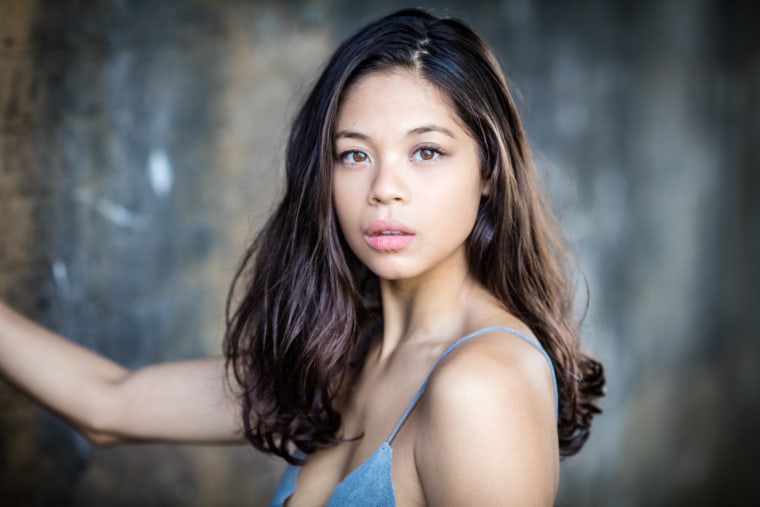 Noblezada said she hopes people who attend the show will leave feeling impacted somehow.
"It's not only the actors that become vulnerable in theatre, it's the audience as well," she said. "To be able to have a story have a story impact them—especially one as raw and gritty as 'Miss Saigon.' There's a point of vulnerability from the audience, from letting the story touch them and for them to listen properly. It's not just about the music or the singing, but it's about listening to the story."
Follow NBC Asian America on Facebook, Twitter, Instagram and Tumblr.