When Princess Gloria Cheng Epstein Takahara de la Garza Champion encounters a dragon trying to burn down her castle in filmmaker and writer Greg Pak's new children's picture book, "The Princess Who Saved Herself," she, understandably, is frightened. Rather than wait for her knight in shining armor, she catches the dragon by the tail, ties him to a tree, scolds him - making him cry. He apologized, she graciously accepts, and now they're friends.
Based on a song by singer/songwriter Jonathan Coulton, and illustrated by artist Takeshi Miyazawa, "The Princess Who Saved Herself," is, according to Pak, "exploding the princess myth for a new generation of awesome kids."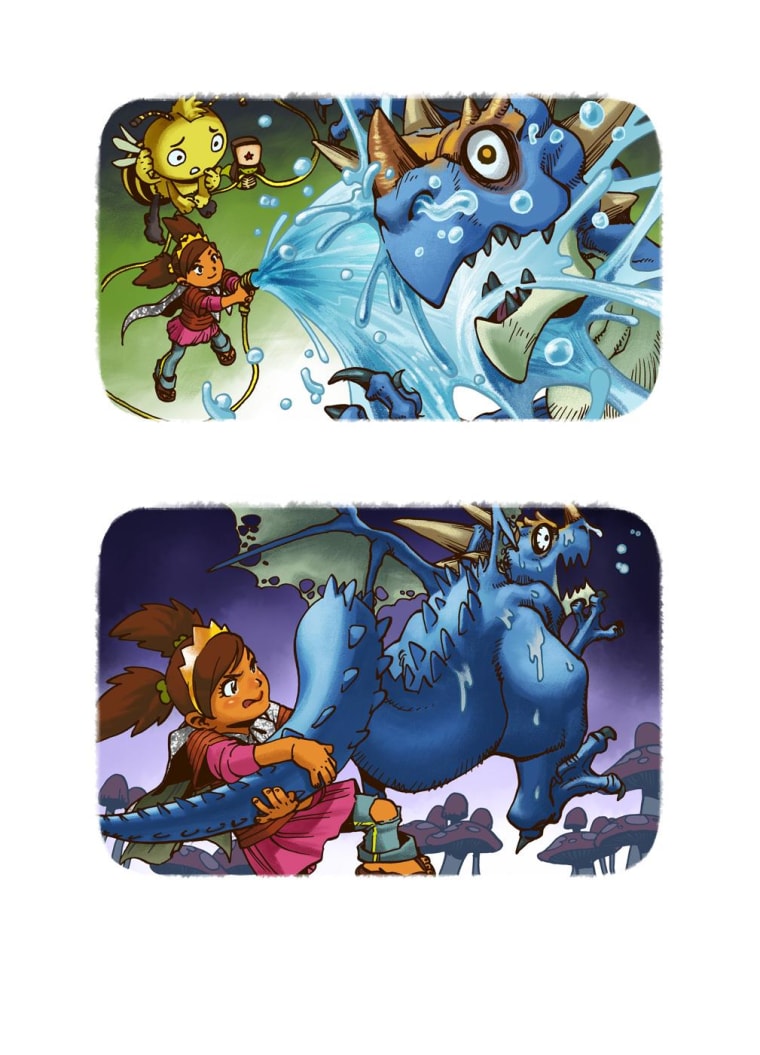 "The beautiful thing that pulled me into Jonathan Coulton's 'Princess Who Saved Herself' song is that its heroine is this awesome, proactive kid who tackles every challenge with fearlessness and aplomb — not hesitating to kick a dragon's butt if necessary," Pak told NBC News. "But ultimately, she deals with every problem with compassion."
In addition to saving herself from the usual storybook challenges like the dragon with terrible breath and an evil hipster queen who only likes classical guitar, this princess is also notable for her multiracial and multiethnic heritage.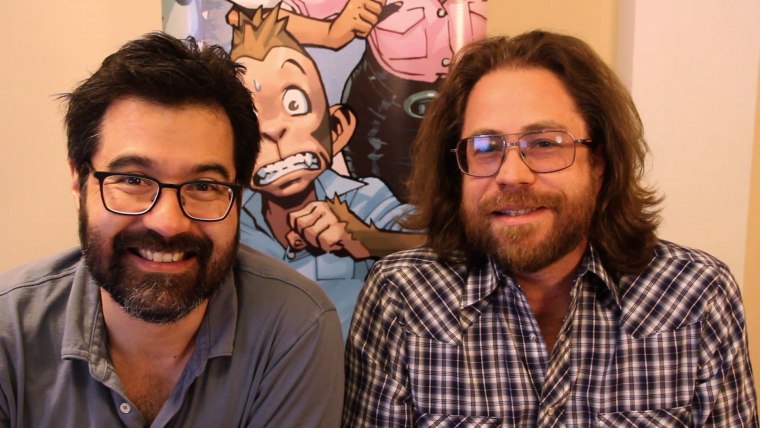 "She's an awesome, scrappy, fun, everyday kid who happens to be multiracial," said Pak, who is also multiracial and for whom characters of color meant a lot, "And that's still a rarity in children's books and American pop culture in general, so it was nice to have the chance to 'cast' the book the way we did."
Currently in digital format only, this book was born of a stretch goal for an earlier Kickstarter campaign to create a graphic novel, "Code Monkey Save World." After Pak and Coulton's new Kickstarter campaign to bring the book to physical form reached its goal in only six hours, Pak and Coulton announced their first stretch goal to create a digital "Princess Who Saved Herself Activity Book."