Donald Trump's running mate Mike Pence had very strong opinions about a 1998 Disney animated feature, according to BuzzFeed. In 1999, Pence was a talk radio show host and ran an op-ed on his website denouncing the "liberal hope" of "gender integration" in the plot of "Mulan." In the op-ed, Pence slammed the film as the brainchild of a "mischievous liberal at Disney" bent on causing "a quiet change in the next generation's attitude about women in combat."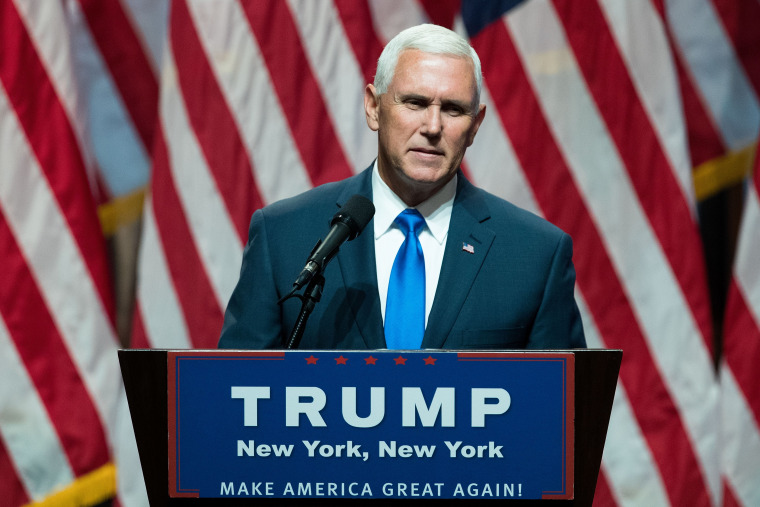 Disney's "Mulan," which is based on the Chinese folktale "Ballad of Mulan," follows a Chinese girl who secretly takes her sick father's place in the military during a draft. Pence was not so sure of the plot, expressing incredulity that Disney expected people to "believe that Mulan's ingenuity and courage were enough to carry her to military success on an equal basis with her cloddish cohorts." In the column, Pence takes a stand against gender integration in the military, stating that it "has been an almost complete disaster for the military and for many of the individual women involved." Pence cites Mulan's romance with her superior officer as proof that men and women cannot coexist in the military without conflicts arising. Pence ends the op-ed with a moral: "women in military, bad idea."
RELATED: Who is Mike Pence?
This was not the first, nor the last time Pence expressed an opinion about who to include in the military. In the past, Pence openly supported "don't ask, don't tell," the now-repealed government policy of barring openly gay, lesbian, or bisexual service members from the military. According to Pence, allowing openly gay and lesbian people to serve in the military would add complicated relationships to tense situations, according to the Indianapolis Star.
Pence is expected to be nominated for vice president at the Republican National Convention on Tuesday. He is also expected to make a headlining speech on Wednesday night accepting his nomination.
Follow NBC Asian America on Facebook, Twitter, Instagram, and Tumblr.