The end of Ramon Ibanga Jr.'s 2016 was full of contrast. On one hand, the music producer — better known as !llmind — worked on multiple songs on "The Hamilton Mixtape," which debuted at number one on the Billboard chart on Dec. 2. Three weeks earlier, he had a song on an another album, which peaked at number five on the U.S. charts — the soundtrack of Disney's "Moana."
Those performances capped off the latest successes in Ibanga's 13-year-long career, in which he has worked with Drake, J. Cole, and 50 Cent. It's a sign, he hopes, of even bigger things to come.
"Going into 2017, you have this resurgence of the producer-DJ — the Diplos, the Skrillexs and DJ Snakes of the world," Ibanga told NBC News. "These guys are music producers at heart. And for a guy like me, being involved in all these different projects, puts me in this category of not only being a producer in the background but also being in the forefront, which is something I've always embraced."
Ibanga's music education started early. He was born into a household filled with the hits of artists like Stevie Wonder, Michael Jackson, and The Police, and his dad and uncles were all musicians. Ibanga remembers his male relatives forming an impromptu band at family celebrations when he was young.
"My dad was on guitar, and I had an uncle on the drums and another uncle on the bass and another on the vocals," he said."So that part of it always fascinated me when I was younger, and I remember they used to jam out, and there would be instruments all over the place."
"I think that's happening to more and more music producers. People want to know who's making the music. People also want to know who's in the studio with these people."
It was at those parties that Ibanga first developed a taste of music and performance, showing off his best dance moves whenever Michael Jackson's music would play. "I remember hearing 'Beat It' and all the earlier Michael Jackson stuff and then getting up to run around and dance," he said. "And there's actually video of it. So there's proof that it happened. I actually remember hearing MJ and wanting to get up."
He eventually learned how to play piano, guitar, and drums, though he admits that he wasn't "a master at any of them." But the training did help him develop his ear for sound and eventually beat-making.
By middle school, Ibanga eventually fell in love with acts like Arrested Development, Heavy D, and A Tribe Called Quest. He was exposed to DJing by his uncle Ricky, who lived with the family. While manning the turntables was fun, Ibanga moved on to producing music in the eighth grade. He would visit stores like New York City's Fat Beats and look at the liner notes of his favorite hip-hop records to find out who created the music to his favorite songs. After learning about producers like J Dilla, DJ Premier, and Q-Tip, he researched how they composed their music and eventually invested in an Akai S20, which he bought when he was 17.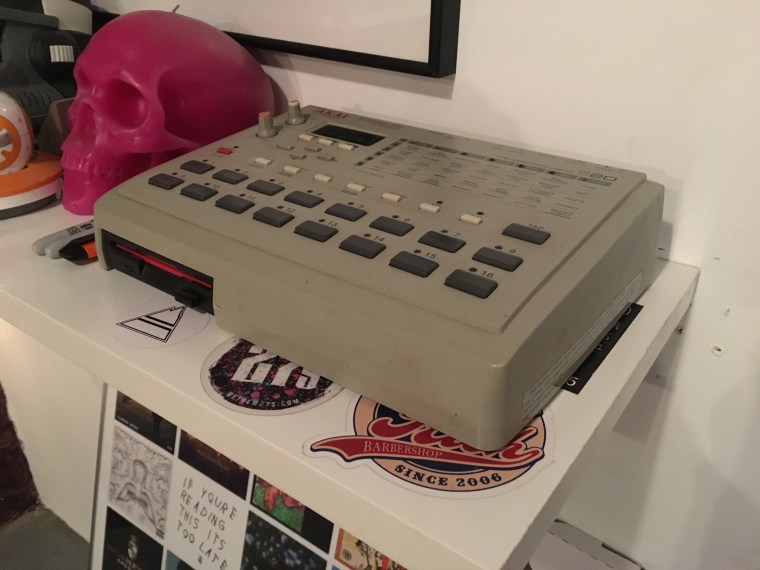 "It is kind of the poor man's beat machine," Ibanga said. "That was my first piece, and I started figuring it out. I didn't have a mentor to help me out. There were no schools for it. There was no YouTube back then. I was just kind of doing my research, listening to music and mimicking it. That's how I started getting my hands dirty into producing."
After finishing high school, Ibanga spent the next five years working on his craft, waking up and then immediately starting to work on music, he said. He eventually convinced local artists to rap on his tracks. This would lead to a meeting with G-Unit Records in 2006. He met with Derick "D. Prosper" Prosper — one of the label's senior artists and repertoire heads — and Michael "Sha Money XL" Clervoix, who was president of G-Unit Records as well as 50 Cent's manager.
"So the first thing [Clervoix] said was 'Yo, what do you smoke? Because your beats are on fire. You're like the 'Filipino Fire,'" Ibanga said. "He called me the 'Filipino Fire' I never forgot that." Clervoix signed the then 24-year-old to a management deal.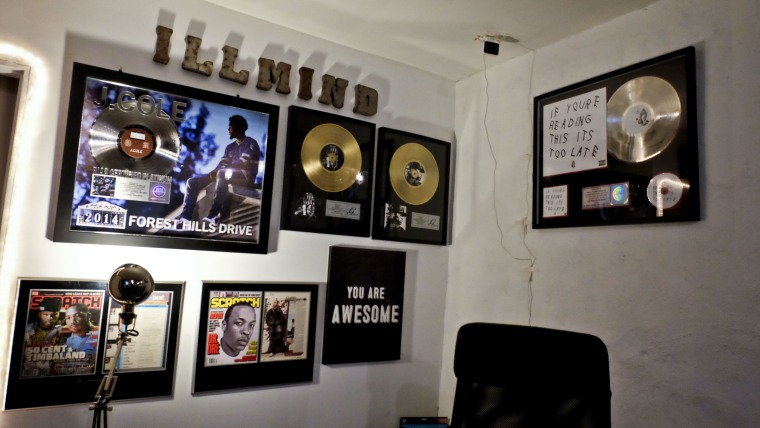 Ibanga said that being Asian American has actually worked to his advantage in the music industry, bringing him visibility in a business where it can be difficult to get noticed.
"Luckily enough and thankfully enough, I think it one thing it did was make people remember me," he said. "And at that time at G-Unit, [Clervoix] probably met with hundreds of producers and heard thousands of beats. And the fact that he remembered me, I think being Asian kind of helped him remember me more. I love it. I'm proud to be Asian, and I'm proud to be Filipino. And at the end of the day, I would love to see more Asians in what I do."
Ibanga's path to collaborating with Lin-Manuel Miranda, who wrote "Hamilton" and much of the music for "Moana" follows a similar path.
In 2015, Ibanga produced and released Joel Ortiz's album, "Human," on his Roseville Music Group label. While working together, Ortiz introduced him to Miranda's "Hamilton," which was still showing off Broadway at the Public Theater. Ibanga eventually discovered that Miranda was a fan of "Human."
"I eventually linked up with Lin on Twitter, and then we DM-ed each other," he said. "He became a fan of music through [that album]. From there we hit it off and started talking every other week."
After hearing about "The Hamilton Mixtape" Ibanga was approached by Riggs Morales, one of his friends and a vice president at Atlantic Records, the label that was going to release the project.
Morales wanted Ibanga on board, and after negotiations, he produced a number of tracks, including "Wrote My Way Out" — performed by Nas, Dave East, Aloe Blacc and Miranda — and "Take a Break (Interlude)," a beat featuring samples from the musical's "Take a Break." He also produced the drums on the mixtape's version of "It's Quiet Uptown," performed by Kelly Clarkson.
The Ibanga-Manuel working relationship didn't end there. While the two were working on the mixtape, they also collaborated on "You're Welcome," which appears on the "Moana"soundtrack.
"While we were working on 'The Hamilton Mixtape,' I see my phone ringing out of the blue [while I'm] in the studio, and I see it's Lin," Ibanga said. "Lin says, 'Hey so Ill, I'm working on this thing with Disney/Pixar. I'm working on this song. I'd love for you to produce it.' And I'm like, 'I'd love to produce it for you.'"
Ibanga has several unannounced plans for 2017 that he declined to elaborate on except to say that "big things are happening" and to expect more collaborations with Miranda. He welcomes his newfound attention.
"I think, with the 'Hamilton' project in particular, that's really nudged me into that spotlight, and I see that happening more into the future. I love it, and I'm embracing it," he said. "I think that's happening to more and more music producers. People want to know who's making the music. People also want to know who's in the studio with these people. Who's writing the melodies and playing the instruments? So as the years go by, more and more people are becoming interested in the producer, and that's good news for us. As long as people show interest in it, I think it's a good thing for us."
Follow NBC Asian America on Facebook, Twitter, Instagram, and Tumblr.