More than 2,500 people have signed an online petition calling for the removal of a New York City public school principal accused of banning the Pledge of Allegiance and Santa Claus, as well as prohibiting discussions about Thanksgiving and Christmas.
After the New York Post reported the allegations Sunday against PS 169 principal Eujin Jaela Kim, whose Brooklyn elementary school is 52 percent Asian, authorities told NBC 4 New York Monday that the alleged ban actually arose from the school's misinterpretation of city Department of Education guidelines, which say that holiday displays should not promote one particular religion or belief system.
Officials also said that discussions about Thanksgiving and Christmas were never prohibited at PS 169.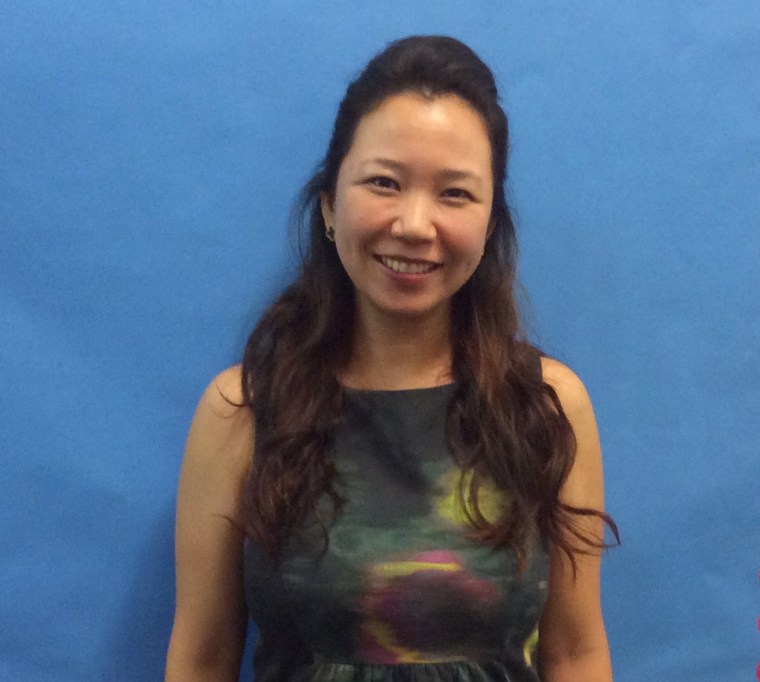 "We work to foster inclusive communities in our schools that welcome students and families and celebrate the diverse values and traditions of all New Yorkers," Devora Kaye, a city Department of Education spokesperson, told NBC News in a statement. "This principal continues to work closely with her school community to ensure PS 169 is an inclusive school, [meets] students' and families' needs, and [celebrates] the values that make her community and New York City great."
The allegations against Kim have prompted New York State Assemblyman Felix W. Ortiz, a Democrat whose district includes PS 169, to write to New York City Schools Chancellor Carmen Fariña asking for clarification on the department's policy about holiday displays to avoid further confusion.
The letter was posted on Ortiz's Facebook page Monday.
"While we carefully maintain a distance from religious observances in public institutions, we are able to celebrate holidays with visits by Santa Claus, menorah displays, singing carols and other similar festivities," Ortiz wrote. "Our courts have long recognized these social icons as part of our culture."
New York City Department of Education guidelines permit decorations "with secular dimensions" to be displayed, including Christmas trees, kinaras for Kwanzaa, dreidels, menorahs, and star-and-crescents, among others. Images of deities, religious figures, or religious texts are not allowed. Permitted symbols and decorations must be displayed simultaneously with other symbols and decorations that reflect different beliefs or customs, according to the Department of Education.
As of Wednesday, PS 169's website included an update posted in English, Spanish, and Chinese to clear up any confusion about the school's policy.
"PS 169 has sent new guidance to staff allowing the use of Santa Claus as a part of a multicultural display," the statement said. "In addition, the school has never had a policy against any Thanksgiving celebrations in the school. Finally, PS 169 does recite the pledge of allegiance in school classrooms as well as at major school events. It will also be recited over the PA system every morning going forward."
RELATED: Backlash Over Santa 'Ban' at NYC School a Misunderstanding: Officials
Nonetheless, an online petition that began Monday on Change.org demanding Kim's ouster had garnered more than 2,500 signatures by early Thursday morning.
"We would also like to see PS 169's great legacy of traditions and celebrations brought back," the petition, created by a group calling itself Justice for Americans, said. "We grow as a people by learning and embracing each other's cultures and beliefs. We gain nothing by being taught to banish other people's cultures and beliefs."
Comments from petition supporters throughout the United States accused Kim of being "anti-American" and "wrong and bad for children." Some also attacked Kim's ethnic background.
An email sent Wednesday morning to PS 169 seeking comment from Kim was not returned. In its emailed statement Wednesday to NBC News about the controversy, the city Department of Education did not specifically respond to a request for comment about the online petition.