While the presidential race will dominate news coverage tomorrow, Election Day promises to bring more Asian Americans and Pacific Islanders into elected office at all levels, from the Senate and House to state executives offices and mayorships.
In no particularly order, here are 10 races to watch tomorrow, from multiple competitive races between members of the same party, to a number of first, and one race featuring 23 candidates.
Mike Honda Versus Ro Khanna, House of Representatives
Incumbent Rep. Mike Honda is facing fellow Democrat Ro Khanna in a tight race in California's 17th Congressional District — which covers a large part of Silicon Valley in the San Francisco Bay Area. The race is a rematch of a 2014 race that saw Honda win with a near four-point lead over Khanna, 51.8 to 48.2 percent.
In California's primary election in June, Khanna drew more votes than Honda in a six-way race, taking 39.1 percent of the vote compared to Honda's 37.4.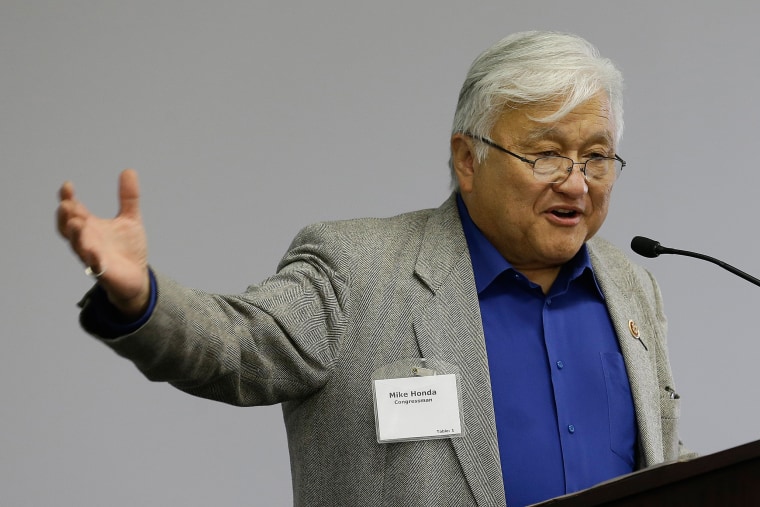 Khanna, 40, has called the 75-year-old Honda a politician "who has been around too long, his record an embarrassment" in a TV ad, according to the San Francisco Chronicle. Honda filed a lawsuit against Khanna's campaign last month, alleging that Khanna's then-campaign manager had stolen donor information from a computer linked to Honda's campaign.
The Khanna campaign told NBC Bay Area that the lawsuit was a "desperate and sad" attempt by Honda to "do and say anything to hold on to his seat, including suing anyone who is on track to defeat him."
Pramila Jayapal Versus Brady Piñero Walkinshaw, House of Representatives
Democrats Pramila Jayapal and Brady Piñero Walkingshaw are facing off in a race for an open seat in Washington's 7th Congressional District following the retirement of Rep. Jim McDermott, who had represented the district since 1989.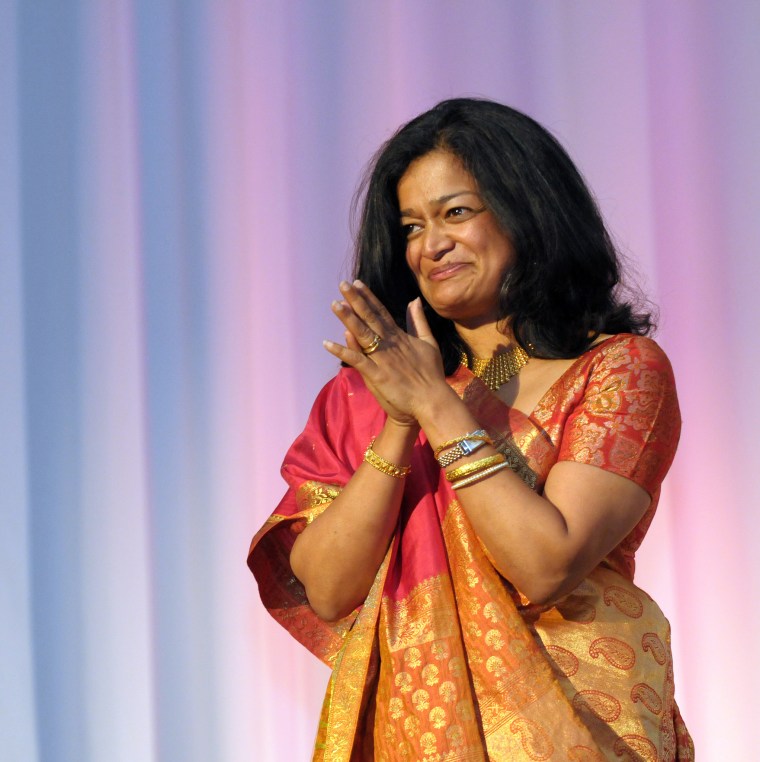 In the summer's top-two primary, Jayapal placed first with 42.1 percent of the vote compared to Walkinshaw's 21.3 percent out of a field of nine candidates.
RELATED: Washington State Lawmaker, Community Activist Announces Run for U.S. Congress
If elected, Jayapal would be the first Indian-American woman elected to Congress — or one of the first two should Kamala Harris win a seat in the Senate representing California. If Walkinshaw were to win, he would be the first gay Latino in Congress.
Kamala Harris Versus Loretta Sanchez, Senate
Kamala Harris, the current attorney general of California, is facing off against Rep. Loretta Sanchez in a race to represent the state in the Senate. Both candidates are Democrats.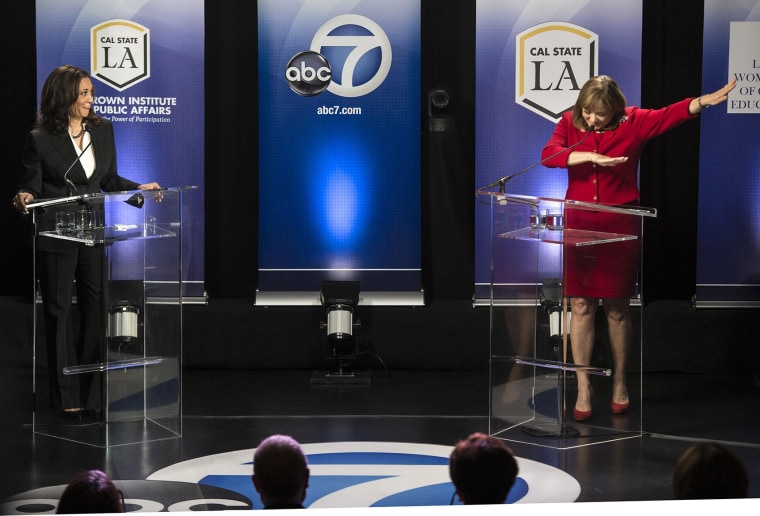 In the July primary, Harris took 40.2 percent of the vote compared to Sanchez's 19 percent in a crowd of nearly three dozen candidates.
If elected, Harris, whose mother is Indian, would be the first Indian-American woman in Congress — or one of the first if Jayapal also wins in Washington state. She was elected attorney general of California in 2010 and district attorney of San Francisco in 2003. For both offices, she was the first woman, the first African American, and the first South Asian to ever hold those offices.
Tammy Duckworth Versus Mark Kirk, Senate
Democrat Rep. Tammy Duckworth is challenging Republican incumbent Sen. Mark Kirk to represent the state of Illinois as a senator.
One of the GOP's most vulnerable senate seats, this race could play a part in a possible Democratic takeover of the upper chamber of Congress.
Last month, Kirk came under fire after insinuating during a debate that Duckworth's family could not have fought in the revolutionary war because she was half Thai — a statement for which Kirk later apologized.
RELATED: Illinois Senator Draws Fire for Racially Charged Attack on Opponent's Family
Public polls have given Duckworth a comfortable lead over the Republican, who faces a steep uphill battle to begin with running for reelection in a deep blue state during a presidential year.
Amata Radewagen, House of Representatives
When Amata Radewagen was elected to the U.S. House of Representatives as a non-voting delegate in 2014, she became the first woman to represent American Samoa in Congress and the highest-ranking Pacific Islander Republican elected official, according to the GOP.
She is also a senior member of the Republican National Committee and has attended a total of eight Republican National Conventions.
On Tuesday, she four challengers — three Democrats and one independent.
Cyrus Habib Versus Marty McClendon, Washington Lieutenant Governor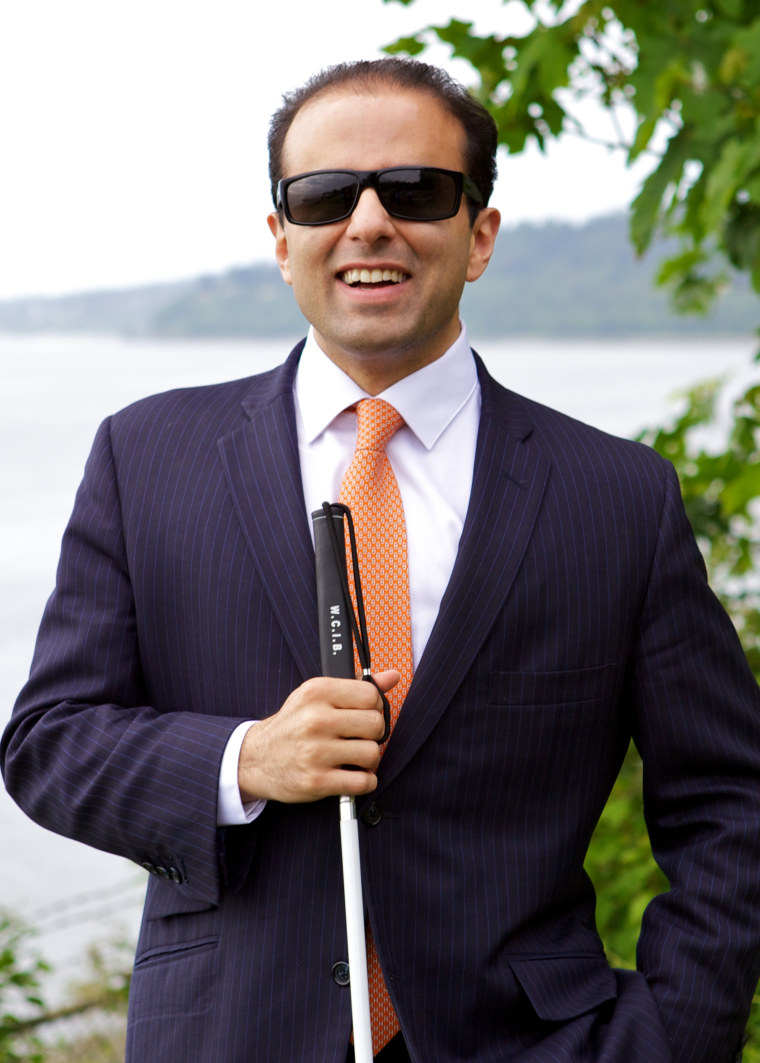 Earlier this year, Democrat Washington state Sen. Cyrus Habib won an 11-way primary some have called the "most diverse race in [Washington] state history" to be the state's lieutenant governor following the retirement of six-term incumbent Brad Owen.
The primary race included a child of Iranian immigrants (Habib), a child of Chinese immigrants, a naturalized citizen from Mexico, and a gay man.
On Tuesday, Habib will face Republican Marty McClendon, who finished second in the primary with 19.17 percent of the vote compared to Habib's 22.26 percent. During the primary, nearly 58 percent of the total vote went to candidates from the Democratic Party, according to the Washington State Secretary of State.
Charles Djou Versus Kirk Caldwell, Honolulu Mayor
There was speculation that Republican Charles Djou would run to represent Hawaii's 1st Congressional District after the late Rep. Mark Takai announced in May that he wouldn't be seeking reelection in order to focus on his cancer fight.
Djou, who lost to Takai by approximately four points in 2014, put those rumors to rest when he announced his campaign to become mayor of Honolulu in June, taking on Democrat incumbent Kirk Caldwell.
Since then, Djou has received the endorsements from former Democratic Gov. Ben Cayetano, Democratic politician Walter Heen, as well as several labor unions that had previous backed Caldwell. Caldwell, who beat Djou in the primary by .9 percent, holds endorsements from the bulk of Hawaii's current Democratic Party leaders as well as over twenty labor unions.
Yuh-Line Niou Versus Bryan Jung, New York State Assembly
Yuh-Line Niou bowed out of a special election in February to replace convicted felon Sheldon Silver in representing New York State's 65th assembly district — which covers much of Lower Manhattan, including Chinatown — claiming that the process was unfair. Six months later, she dominated the primary election for the district, winning 31.48 percent of the vote compared to 19.19 percent for the next closest candidate.
Niou would be the first Asian American to represent Manhattan's Chinatown if she wins on Tuesday as well as one of only two Asian Americans in New York's Assembly, the other being Ron Kim, her former employer. She faces Republican Bryan Jung.
Bao Nguyen Versus Lou Correa, House of Representatives
If Bao Nguyen wins in California's 46th Congressional District, he would be the first person born in a refugee camp to serve in Congress.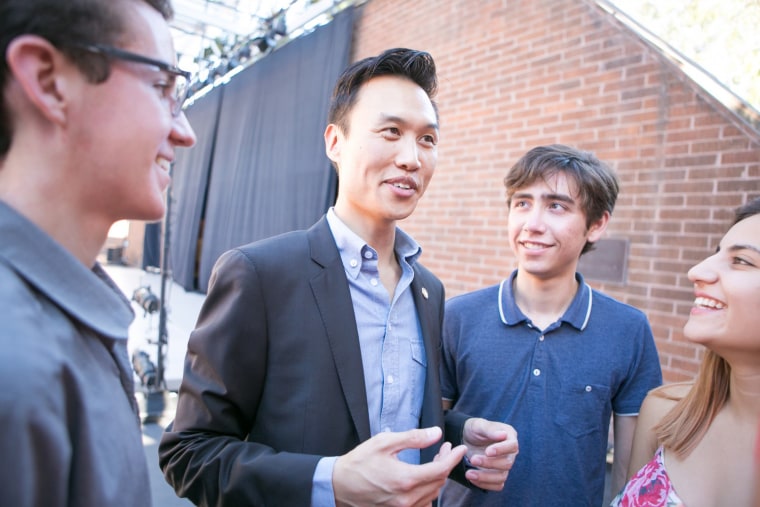 Nguyen faces fellow Democrat Lou Correa, who holds a three-time fundraising advantage. Nguyen, who backed Bernie Sanders during the presidential primaries, is used to close elections. He became the first mayor of a major U.S. city in 2014 after betting 22-year incumbent Bruce Broadwater by 15 votes after mail-in ballots were counted, up from losing by 200 on election night.
RELATED: Bao Nguyen, First Vietnamese-American Mayor of Major U.S. City, Is Running For Congress
During the congressional primary, Nguyen ended election night third, before climbing into second and advancing to the general election thanks to provisional and mail-in ballots.
Joseph Cao, Senate
Attorney, former seminarian, and former one-term representative of Louisiana's 2nd Congressional District, Republican Anh "Joseph" Cao is running for U.S. Senate in Louisiana.
He enters a crowded field as both Republicans and Democrats compete for Democrat incumbent Sen. David Vitter's seat. Vitter is not seeking re-election.
In 2008, Cao became the first Vietnamese-American elected to Congress in a close race against then-incumbent Rep. William Jefferson, a Democrat, who got caught in a bribery scandal for which he was later sentenced to 13 years in federal prison. After serving one term, Cao lost the heavily Democratic district, which includes New Orleans, to Democrat Cedric Richmond.
In Tuesday's race, he faces 22 other candidates. The top two finishers will proceed to a run off on Dec. 3.
Follow NBC Asian America on Facebook, Twitter, Instagram, and Tumblr.