It was the heckle that helped to fuel the immigration reform debate. And the man behind it -- Ju Hong -- says now, one year later, he feels vindicated that his outburst may have pushed the President to act.
"Absolutely," 25-year-old Hong told NBC News. "It shifted the immigration debate from Congress to the Obama Administration."
Hong's outburst at a presidential event last year came at the front end of the effort that ultimately led to President Obama's announcement of executive action on immigration.
Hong, an undocumented immigrant, had been invited to be part of the backdrop for the president's speech on immigration in San Francisco's Chinatown, on November 25, 2013. As the President delivered remarks from the podium, Hong stood with dozens of others behind him.
"A volunteer told me to just look nice, and don't do anything crazy," he said.
Hong recalls other undocumented students, surrounding him in the stands, warned him not to speak out. He stood quietly as the President spoke about spending time with his family at Thanksgiving. When Obama turned to immigration reform, Hong -- who had a sick grandmother in Korea he couldn't visit because of his status -- said he couldn't hold it in any longer, and began to yell.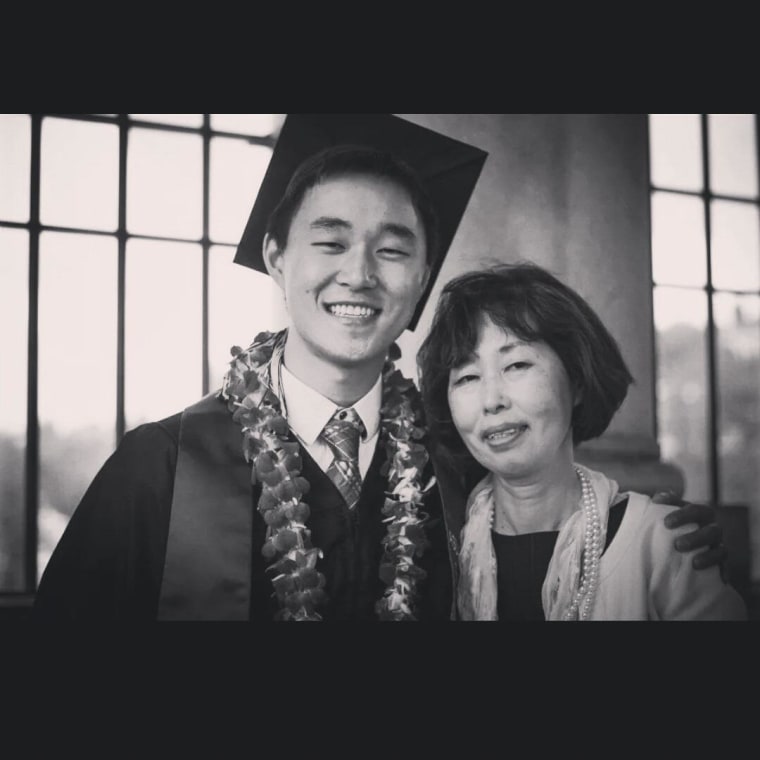 "I need your help! My family's been separated!" Hong shouted. "There are thousands of other undocumented immigrants."
"Mr. President, please use your executive order to halt deportations for all 11.5 million undocumented immigrants in this country right now," he continued. "You have a power to stop deportations for all undocumented families in this country. So please, I need your help."
The president engaged him, attempting to answer as Hong continued to shout for about 30 seconds.
"If I could solve all the problems without passing laws in Congress, I would do so," Obama said. "But we are a nation of laws."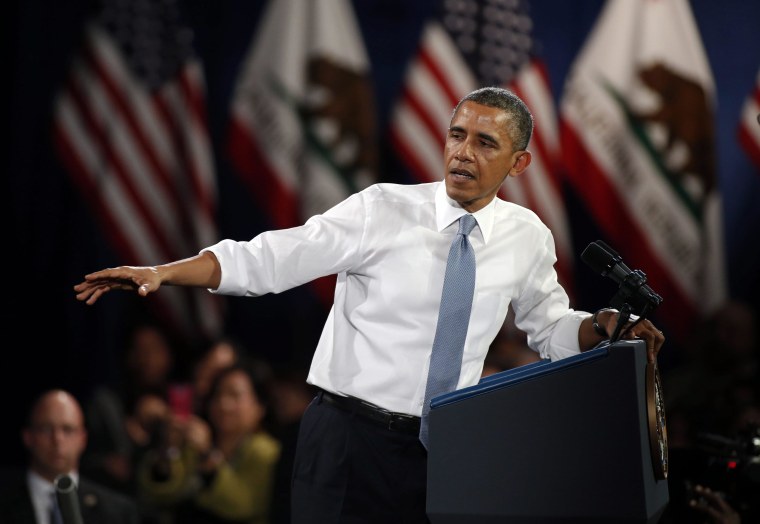 Hong's outburst made headlines and reinvigorated the debate over the future of America's undocumented immigrants and the DACA program.
Looking back, Angela Chan of the Asian Law Caucus sees Hong's actions as a catalyst in the immigration debate.
"Ju's brave decision to share his own story of family separation helped spark a national discussion about whether the President has the authority to issue executive action and whether he should use this authority," Chan told NBC News. "A year later, after many more acts of bravery by immigrant community members demanding relief along with countless legal opinions, the answer to both questions has been answered with a resounding yes, you can and yes, you must."
But Hong, a graduate student in public policy, says immediately after the disruption, he had no way of knowing what sort of impact, if any, he would have.
"I was scared and nervous," Hong said. "The [White House event organizers] were not pleased by my action, and didn't offer any help at all."
He says community support from fellow student activists at Aspire, a Pan-Asian organization of undocumented students, helped him through the last year. And though he says he was pleased to see the president take action by providing temporary deportation relief for up to five million, he's still concerned about the millions more not covered by the plan, including his own family.
Hong remains a Deferred Action recipient, but his mother and sister are not covered by any of the new proposed actions and could be deported at any time.
So for now, he says he remains committed to speaking out about the need for comprehensive immigration reform.
When he learned President Obama would be delivering a speech at a Las Vegas high school after announcing his executive action, Hong decided to attend. This time, he was an uninvited guest -- part of a team from Aspire who stood outside the high school to protest.
"Even though I didn't have a ticket, I needed to make sure our voices are heard," Hong said. "There are still too many people left out. The president needs to do more and expand administrative relief to as many people as possible."