Specialist Kanwar Singh, a Sikh American citizen, will earn two graduate degrees this month, just before he starts the Army's Basic Combat Training course on May 31. As we honor those who gave their lives to service this Memorial Day, more patriotic Americans like Kanwar will take the next step in a journey that proudly allows them to give back to our nation.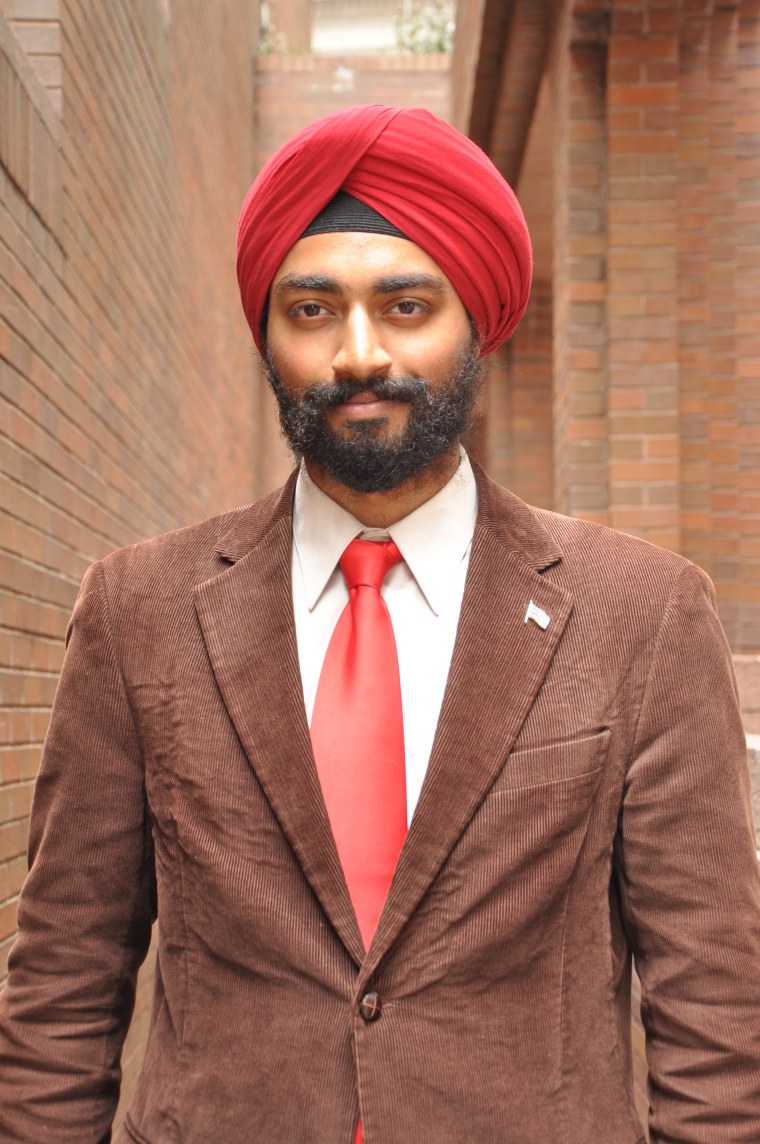 Just over a month ago, however, it wasn't clear if his plans would work out. Kanwar is an observant Sikh, and in accordance with the principles of his faith, he grows a beard and wears a turban to cover his uncut hair. Although there are 500,000 Sikhs in America who have been an integral part of our nation's fabric for generations, observant Sikhs are banned from serving in the U.S. military unless they obtain a religious accommodation. Kanwar applied for one in August 2015 after several months in a university ROTC program. As of March, even though it's required to be processed in 90 days, it still hadn't arrived.
Kanwar's decision to join the military should make every American proud. He was inspired by a call to service from Senator John McCain at the Harvard Kennedy School on the first anniversary of the Boston Marathon bombings. He then readied himself to join the Massachusetts Army National Guard because they had been among the first responders on that tragic day.
Kanwar was soon admitted to the Guard, but lacking an accommodation, faced numerous indignities — not being issued a uniform or anything beyond a temporary Army identification card; not being allowed to train with his unit; not being able to stand in formation or even handle a weapon. Instead he was given weekday clerical tasks, divided from the rest. Finally, in February he was permitted to train with his unit. In March, Kanwar's commander asked whether he would be willing to shave his beard in order to attend basic training. Kanwar felt hopeless and eventually joined two other Sikh recruits and filed a lawsuit against the Army in federal court.
Each Sikh American who has recently applied has required a team of lawyers logging thousands of hours, not to mention support from their elected officials. It is unreasonable to expect any qualified American to repeatedly secure Congressional support, legal representation, and even judicial intervention in order to have, at best, an uncertain chance to serve in our nation's military. Many Sikh Americans choose not to enlist because they are deterred by the lengthy process and uncertainty for success.
RELATED: Army Grants Accommodations to 3 Sikh-American Soldiers to Serve with Turbans, Beards
In April, two weeks after the lawsuit was filed, Kanwar received an accommodation in time for him to start Basic Combat Training on May 31. While a victory for Kanwar, this is not a final solution to the problem because the accommodation requires commanders to periodically review the accommodation and examine how it is affecting morale, unit cohesion, health, and safety. His right to serve can still be revoked for any reason at any time. This is an unnecessary impediment that other soldiers and their families are not required to bear and serves as a hindrance to career advancement.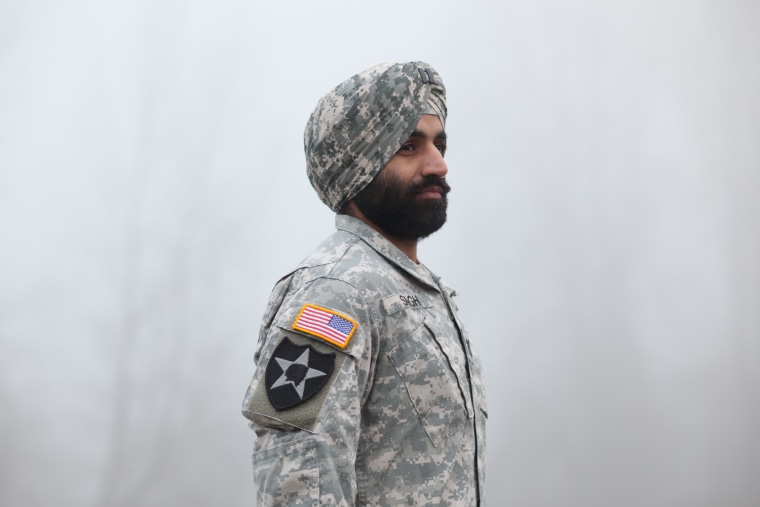 No American should have to choose between their faith and military service. We must recognize that America has a rich history of Sikhs that have ably served in the Armed Forces. As early as World War I, Sikh Americans were serving as soldiers, and continued to do so up through the 1980s. It was only because of an unintended reinterpretation of regulations that stopped Sikhs from joining the service.
Kanwar comes from a tradition of valor and service globally and within his family — Sikhs have served in militaries without restriction in India, Canada, and Britain, where Kanwar's father and grandfather served. Kanwar is our neighbor, fellow citizen and, according to the military, a valued recruit for his demonstrated leadership and aptitude. His faith embodies the values our military is sworn to protect. On this Memorial Day, we should be welcoming him and other Sikh Americans who want to serve.
Ashima Duggal is an attorney, documentary filmmaker and an advocate for the Sikh Coalition, the largest Sikh civil rights organization in the United States.
Follow NBC Asian America on Facebook, Twitter, Instagram, and Tumblr.