Hulu's new comedy starring Awkwafina and Sandra Oh has people talking about its uproarious humor, but the film is also resonating for a deeper reason. 
"Quiz Lady," released on Friday, wields comedy to illustrate complicated, often uncomfortable immigrant family dynamics, film experts say. From an absentee mom who runs off to Macau on a gambling bender, to reunited estranged siblings whose chaotic dynamic belies a deeper connection, the film allows Asian Americans and those from immigrant communities the rare opportunity to laugh at their traumas. 
"Because we have really 'big' comedy, you can actually name the trauma a bit more. It's so horrible that you can laugh about it, and take away the power of the trauma," Nancy Wang Yuen, author of the 2016 book "Reel Inequality: Hollywood Actors and Racism," told NBC News.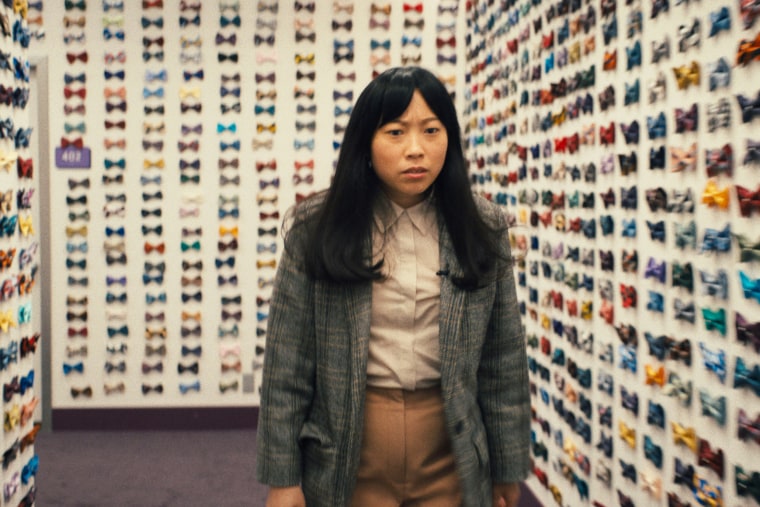 In the film, Anne Yum, a socially anxious, game show-obsessed millennial played by Awkwafina, and her untamed, dysfunctional sister Jenny, played by Oh, are tasked with settling their mother's gambling debts. Stakes become particularly high after Anne's dog, Linguini, gets kidnapped and held for ransom, prompting the sisters to set off across the country in an attempt to get Anne on her favorite trivia show, "Can't Stop the Quiz." They hope a win can earn them the money to get Anne's dog back. 
But behind the plot points of the film are some very real aspects of the immigrant experience. An early scene flashes back to a young Anne, glued to the television, watching the game show. While Anne's eyes remain fixated on host Terry McTeer, a fight erupts between her parents upstairs and her father can be heard demanding a divorce before storming out. Other scenes briefly illustrate the consequences of their mother's gambling addiction. 
The family tensions, experts say, are not unlike those that immigrant families often contend with due immense pressures to make it in America. And, Yuen noted, the characters' wildly contrasting personalities are representative reactions to those tensions, with Anne withdrawing from the world, and Jenny seeking adventure and escape.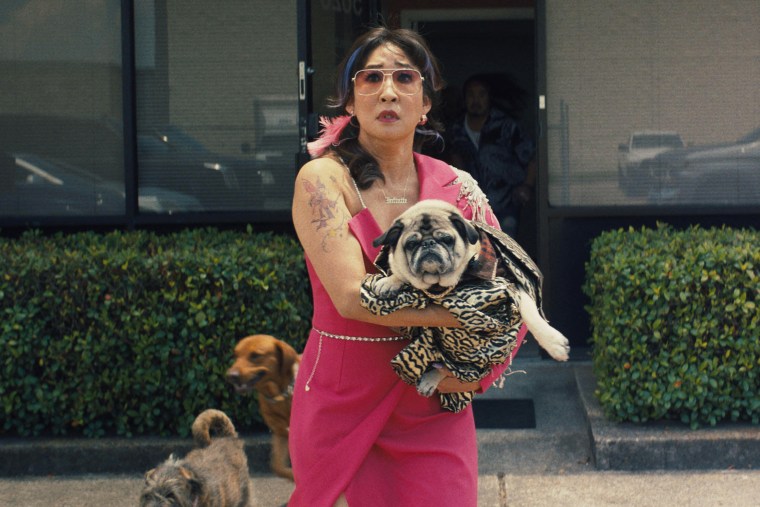 "At the center of it all is a story of children of immigrants who have had to learn to survive without the careful care or attention of immigrant parents. Which is actually probably more the reality than the tiger parents," Yuen said. "Immigrants are literally working all the time to put food on the table to pay the rent. It's not like they have the ability to actually manage their children. Kids are pretty much left alone most of the time." 
Even Anne's dutiful daily viewing of "Can't Stop The Quiz" reflects a comfort that many immigrant families find in game shows, Yuen said. In one scene, when Anne makes it to the game show, she even misspeaks, calling Terry "Dad."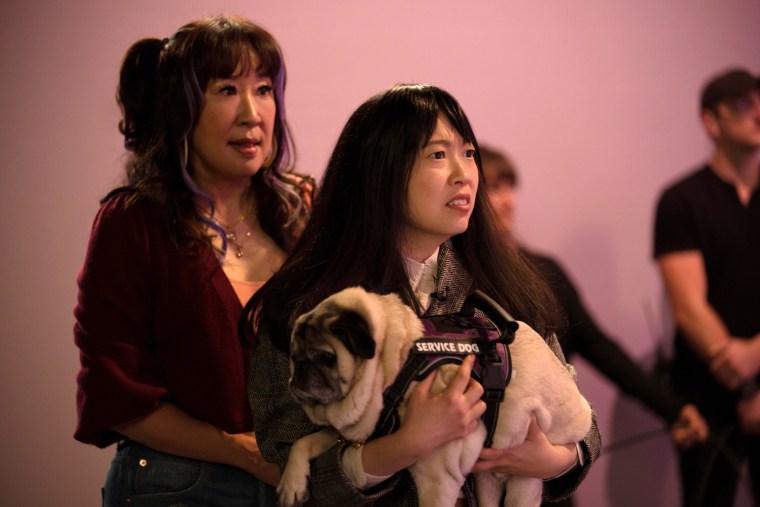 "The shows were more stable than my family. We can count on these shows happening every night," Yuen said, recalling her own upbringing. "She's never missed it. She calls him 'Dad' because he was there, probably more than her own father was. … I definitely feel like the shows that I grew up watching babysat me." 
Though tempers flare between Anne and Jenny because of their clashing natures, the pair come together while on the game show during a game of charades, showing that they ultimately know each other best, Ana-Christina Ramon, director of UCLA's Entertainment and Media Research Initiative, said.  
"They are opposites, but they really understand all the things that they had gone through as kids," Ramon said.
Ramon said that the film's humor is significant. The experiences of marginalized communities are too often reduced to stories of despair and violence or "trauma porn." 
"This type of movie is great because it allows that opportunity to bring in all the elements — you persevere, you overcome, maybe you have these negative experiences," Ramon said. "To really keep going in the world, you have to make light of certain things."