A suspect who allegedly shot two Florida police officers during a traffic stop is dead, according to police.
Officers with the Orlando Police Department stopped a car at around 11 p.m. on Friday because it was wanted in connection with a homicide in Miami, Orlando Police Chief Eric Smith said at a news briefing on Saturday.
The suspect, identified by police as 28-year-old Daton Viel, shot both officers before carjacking another vehicle and fleeing the scene. A pursuit ensued.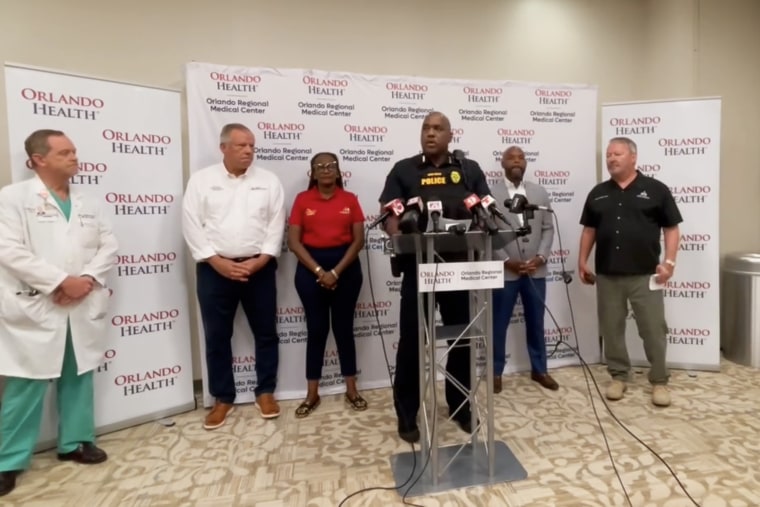 Authorities eventually found Viel at a Holiday Inn in the 5900 block of Caravan Court, Smith said. Police evacuated the hotel and attempted to get Viel out of his room where he had barricaded himself.
At around 8:58 a.m., Viel shot at SWAT officers multiple times, who returned fire, killing the suspect, according to Smith.
Viel had an "extensive violent criminal history," Smith said. A second suspect was determined to not be involved in the shooting.
Police are not looking for any additional suspects.
The officers, who were not identified, are expected to make a full recovery.
"This is a tragedy for our department any time you get officers shot, these officers are out here everyday protecting our community," Smith said. "They put their lives on the line everyday to keep us safe and for some piece of crap to do this to them because they don't want to go back to prison is ridiculous, and we're not going to put up with it."
The investigation is ongoing, police said.