A Catholic school was within its legal rights to fire an unmarried pregnant teacher who had failed to "abstain from premarital sex" as a condition of her job, New Jersey's highest court ruled.
Victoria Crisitello was hired by her alma mater, St. Theresa School in Kenilworth, in 2011 as a toddler caregiver before she was also assigned to teach art a year later.
The school asked Crisitello in 2014 whether she'd like to teach art full time. Crisitello, who was single at the time, said she would need a raise, explaining that she was pregnant and that teaching full time would be more taxing.
Just a few weeks later, Crisitello was told she had violated a part of the school's code of ethics barring premarital sex and was fired. She was replaced by a married woman with children.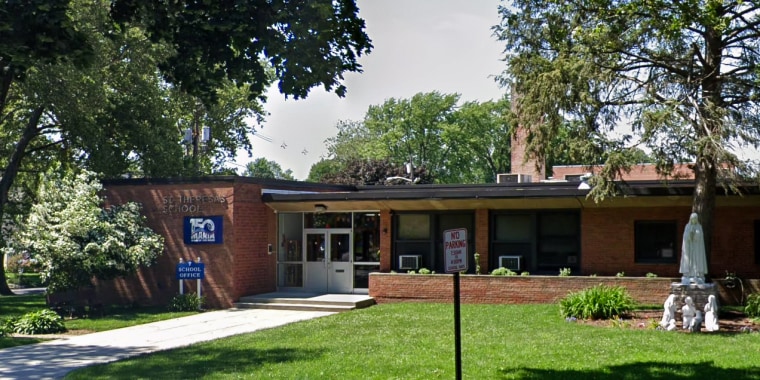 Crisitello claimed in state court that she was the victim of discrimination based on her marital status and pregnancy, while St. Theresa argued its actions were consistent with church teachings.
The trial court twice threw out Crisitello's case before it was twice reinstated by the appellate division. The American Civil Liberties Union and the state attorney general's office wrote briefs siding with Crisitello.
The high court ruled in the school's favor Monday, saying Crisitello twice signed forms agreeing to abide by its code of ethics, which calls for employees to "conduct themselves in a manner that is consistent with the discipline, norms and teachings of the Catholic Church."
"Crisitello, a practicing Catholic and graduate of the St. Theresa School, acknowledged that St. Theresa's required her to abide by the tenets of the Catholic faith, including that she abstain from premarital sex, as a condition of her employment," the court ruled.
"In other words, St. Theresa's required adherence to Catholic law, and Crisitello knowingly violated Catholic law," it said.
The court also rejected the appellate court's assertion that the school, before it fired Crisitello, was obligated to investigate whether other employees had committed "transgressions of the faith."
"We're disappointed with the outcome. We understand the decision. It's been almost a 10-year legal battle," Crisitello's attorney Tom McKinney told NBC News.