2017 is proving to be a banner year for major Latino art shows, with many of America's top museums hosting important and innovative exhibitions. Spanning a broad spectrum of styles, mediums, eras and regions — from 18th century Mexican painting to 21st century Chilean sculpture — these 14 shows taking place throughout the year highlight the constant evolution and incredibly rich diversity of Latino art.
LACMA, Los Angeles
Through May 7, 2017
Both bigger-than-life personalities and arguably the most prominent artists of their respective countries in the early to mid 20th century, Spain's Pablo Picasso and Mexico's Diego Rivera each tapped into ancient traditions to help create modernism. This exhibition of 150 paintings, etchings and watercolors shows both the thread running between the two artists as well as the connections each had with objects from the deep past.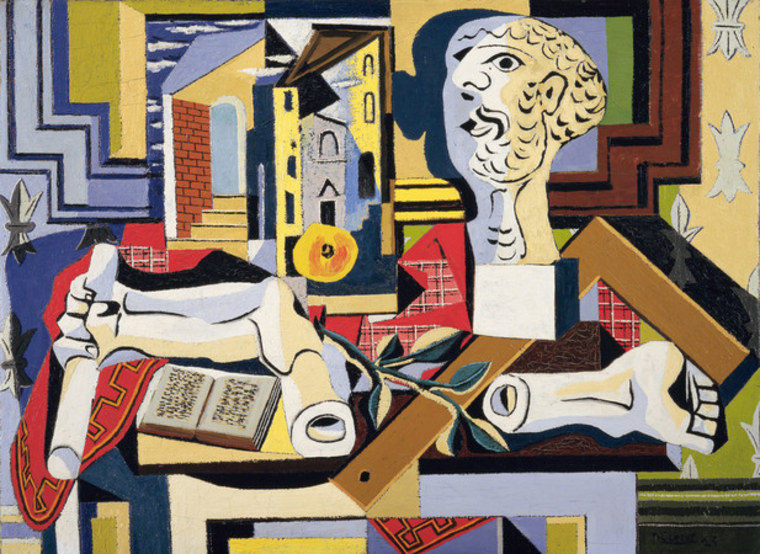 The Art Institute Of Chicago
Through May 7, 2017
Influential 20th century Brazilian artist Hélio Oiticica, a leader of the so-called Neo-Concrete Movement, gets his first major American retrospective with To Organize Delirium, a show that debuted at Pittsburgh's Carnegie Museum of Art last year, and will move on next to New York's Whitney Museum (July 14–October 1, 2017). Complementing the Oiticica exhibition in Chicago is Abstract Experiments, culled mostly from the Art Institute's own collections, exploring the development of abstractionism in South America. A third Art Institute show, also running through May 7, presents a collection of 13 works used by various Catholic factions to promote Christianity in the Spanish Andes from the 17th to the 19th centuries.
Museum of Latin American Art, Long Beach
Through May 21, 2017
The half-century career of pioneering LA Chicano artist Frank Romero gets a comprehensive overview in this first-ever solo exhibition for a Chicano artist at MOLAA. With more than 200 works, the show includes his time as co-founder of the influential Los Four collective, and reveals his deep appreciation for Los Angeles, the Chicano experience, Latin American heritage and American pop culture.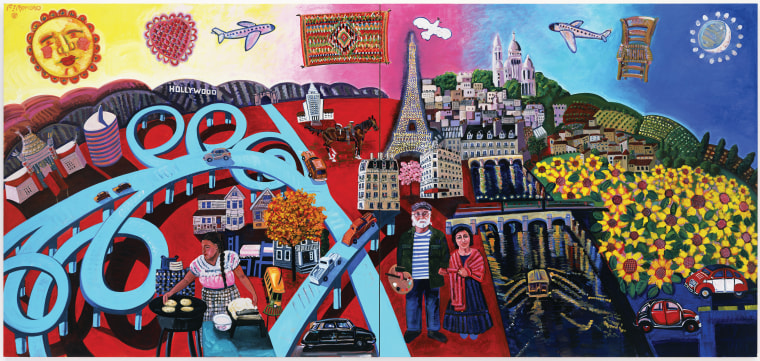 Museum of Fine Arts, Boston
Through September 17, 2017
Chilean artist Daniela Rivera, whose installations are generally site-specific and respond to the spaces in which they're installed, presents this show based on Chile's Chuquicamata copper mine, using materials, images and sounds gathered from the actual site, and exploring the mine's powerfully disruptive impact.
Dallas Museum of Art
Through July 16, 2017
In its only American stop, this major international show is a sweeping survey of nearly 200 works that showcase Mexico's cultural and artistic renaissance in the first half of the 20th century, with pieces by the titans of Mexican Modernism and lesser-known pioneers, as well as several rarely-seen works by female artists.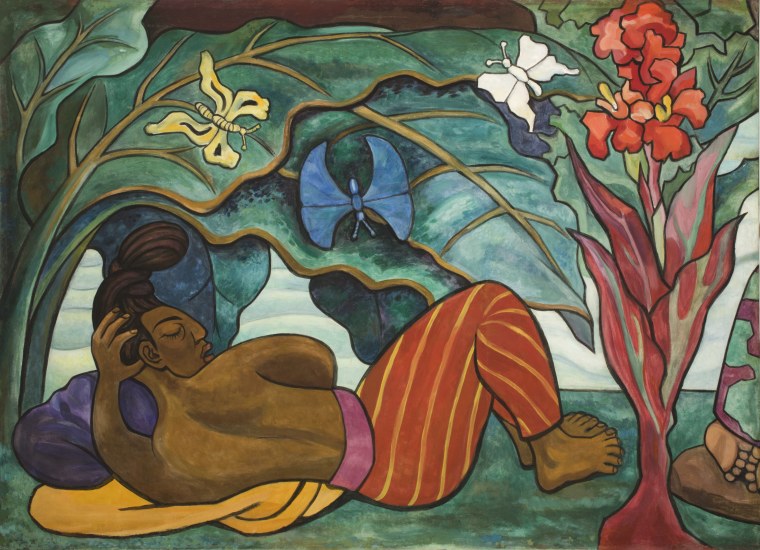 Museum of Contemporary Art, Chicago
Apr 15–Aug 20, 2017
This just-opened show highlights the work of Mexico City-based artist Tania Pérez Córdova, whose pieces turn everyday items like SIM chips and credit cards — "contemporary relics," as she calls them — into sculptures.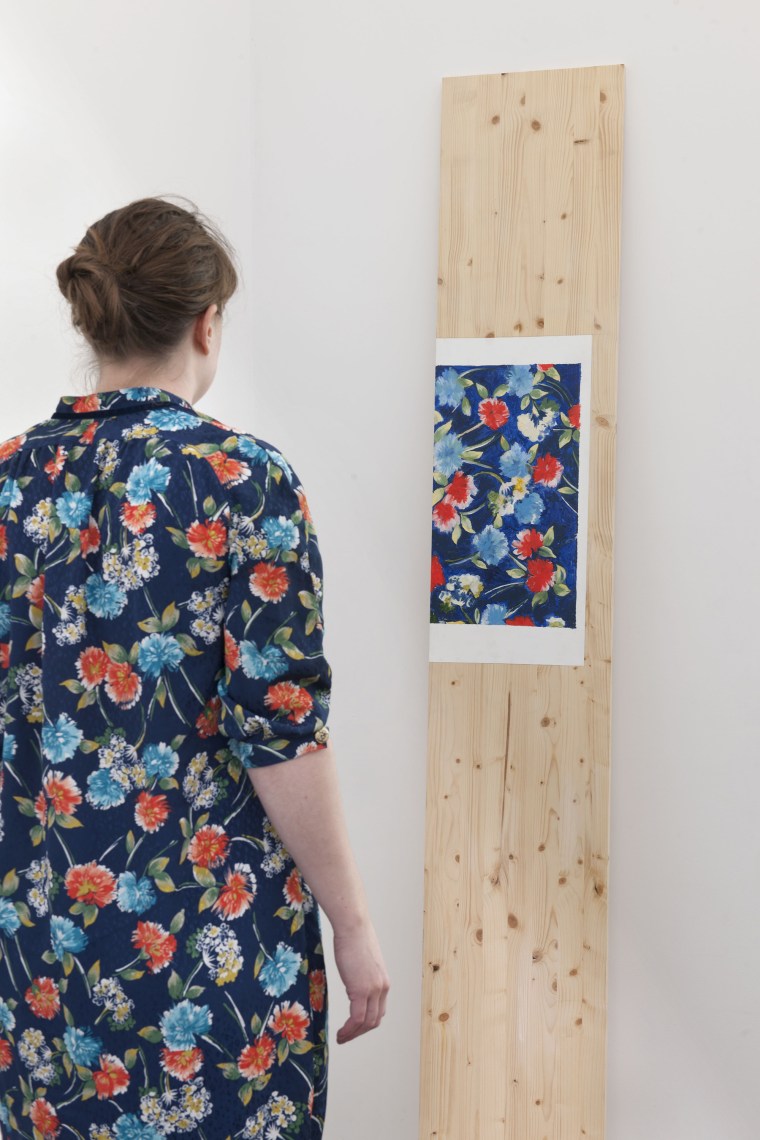 Museum of Latin American Art, Long Beach
April 29, 2017 - September 3, 2017
Hungarian-born American photographer Nickolas Muray met Frida Kahlo on a trip to Mexico in 1931, kicking off a ten-year romance and life-long friendship, as well as innumerable photographs including these 50 or so from the decade between 1937 and 1946. They include some of the most iconic images of Kahlo that were not self-portraits.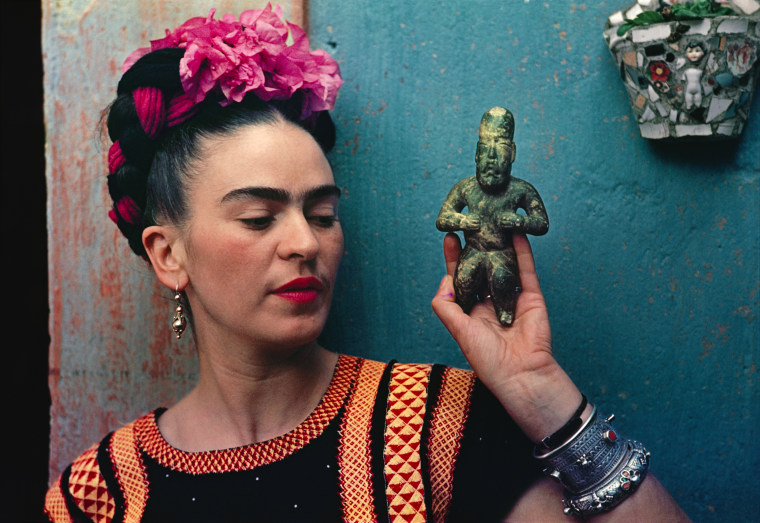 Museum of Latin American Art, Long Beach
June 10, 2017 - September 3, 2017
Blending four centuries of New Mexican wood carving tradition with contemporary culture, self-taught Santa Fe artist Luis Tapia has had a career spanning 45 years, with works that depict the richness of the modern Chicano experience. This MOLAA show will feature new and recent works.
LACMA, Los Angeles
August 6, 2017–December 3, 2017
Another founding member of LA's iconic Los Four collective, Chicano artist Carlos Almaraz gets his first major retrospective with this show that focuses mainly on his large-scale paintings, more than 60 works that trace the evolution of his work from political to more personal and mystical, before his untimely death at the age of 48 in 1989.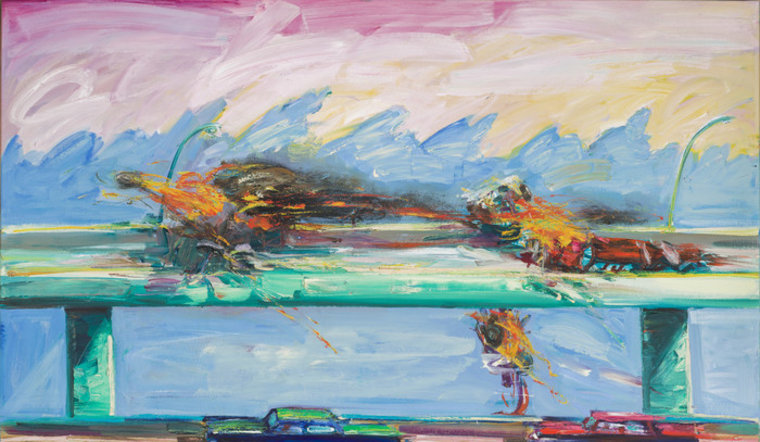 Hammer Museum (UCLA), Los Angeles
September 15–December 31, 2017
Part of a broad exploration of Latino art in Los Angeles called Pacific Standard Time: LA/LA, this revolutionary show will focus on the contribution of Latin American women to contemporary art, with 260 works in photography, video, and other experimental visual mediums, from more than 100 artists hailing from 15 countries.
LACMA, Los Angeles
November 19, 2017–March 18, 2018
With more than 120 works, this groundbreaking show will explore 18th century painting in Mexico, a vibrant period that saw major stylistic developments and the invention of new iconographies.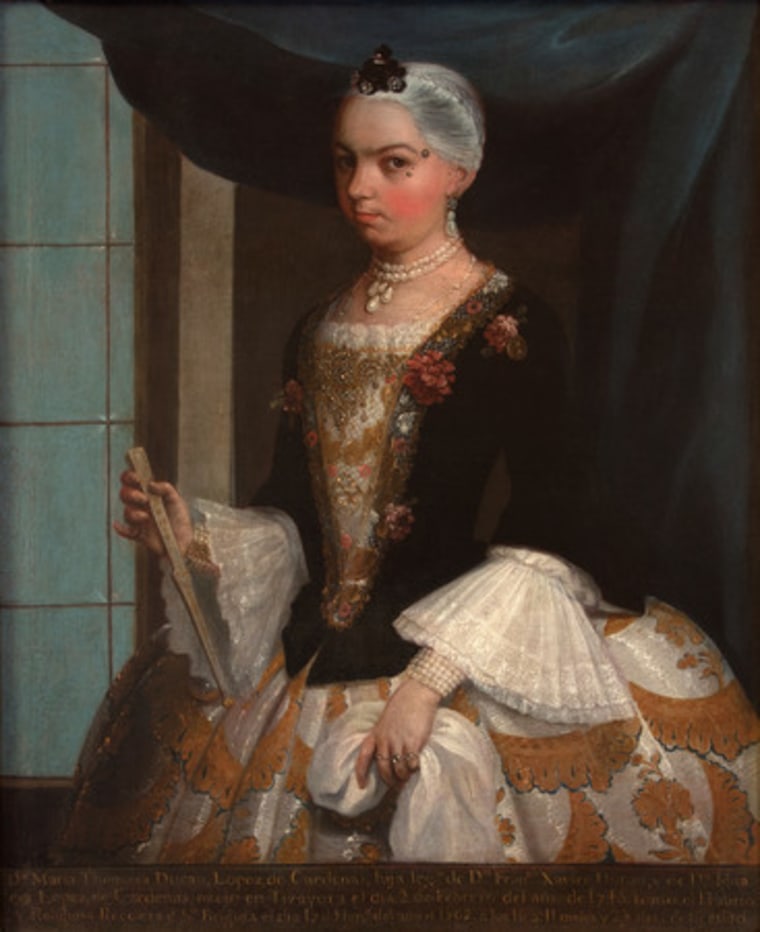 Walker Art Center, Minneapolis
November 11, 2017 – March 18, 2018
In this most comprehensive exhibition of modern and contemporary Cuban art in the United States since World War II, more than 100 of the country's most important works by more than 50 artists reveal how revolution and disillusionment have shaped Cuban art since the middle of the 20th century.