Puerto Rican rapper Bad Bunny is opening up about why he sings in Spanish — and why he's working on speaking English for some "specific people."
The 29-year-old, born Benito Antonio Martínez Ocasio, told Vanity Fair in an article published Sept. 12 he is working on his English by speaking it.
"With some people, I speak English — with some specific people," Martínez said. "With one of them, I couldn't talk to her before."
Martínez did not specify whom he was referring to, and he also did not confirm or deny reports he's dating model Kendall Jenner to Vanity Fair. (The pair have been spotted on several dates over the summer, from horseback riding to attending a Drake concert, and she's also been rumored to be the subject of some of Martínez's recent lyrics).
For more from NBC Latino, sign up for our weekly newsletter.
As for singing in English, Martínez hasn't ruled it out: "It's not like I hate the idea."
"It's just that I feel more comfortable in my own language," he continued. "I think in Spanish, I feel in Spanish, I eat in Spanish, I sing in Spanish."
He added: "I am never going to do it just because someone says I need to do it to reach a certain audience."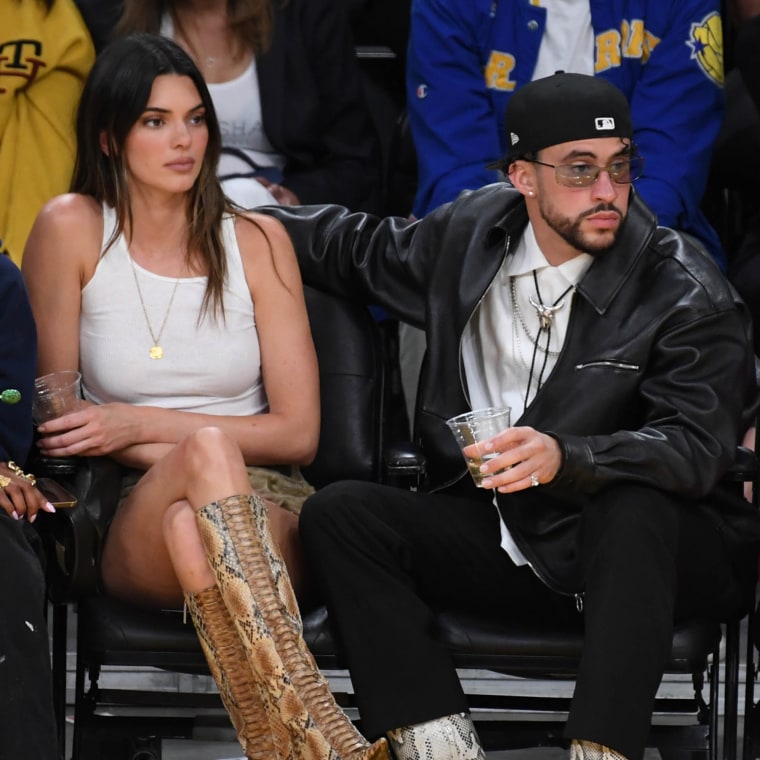 When the news of Martínez and Jenner's romance broke via a DeuxMoi tip earlier this year, his devoted fans immediately expressed backlash. Martínez told Vanity Fair he doesn't feel committed to clarifying anything about his life to his fan base.
"They don't know how you feel, they don't know how you live, they don't know anything, and I really don't want them to know. I'm not really interested in clarifying anything because I have no commitment to clarify anything to anyone," Martínez said of his fans. "There are people who say that artists have to put up with it. I don't have to accept anything and everything because I wanted to be an artist. At the end of the day, you listen to me because you want to. I don't force you to." 
His forever place: Puerto Rico
Following his rapid ascent to the top of the charts following his three album releases in 2020, plus his 2022 hit album, "Un Verano Sin Ti," Martínez said he and his team temporarily relocated to Los Angeles about seven months ago.
While he called living in Los Angeles forever "impossible," he said he wasn't sure about his future. When asked if he wanted traditional milestones like marriage and children, he replied, "No. I don't think so."
He then clarified: "Not ever, but not now."
But one thing is for sure: He has been looking for "the perfect place in Puerto Rico" to build his dream home "for a long time."
"I hope to live here forever," he said of the Caribbean island.